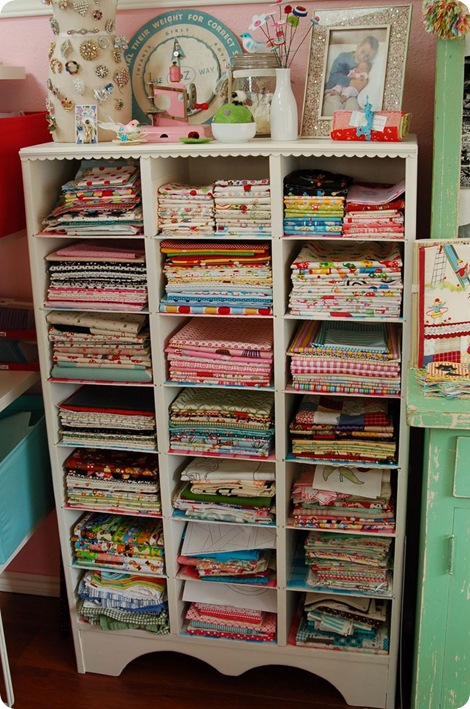 Jen Duncan has a sweet sewing room that I thought you might enjoy! I'm a sucker for a beautiful, creative, crafty space like this! She has a great collection of fabric, and you can't go wrong with displaying it all stacked so nice and neat…love that look!
Here's a little tour…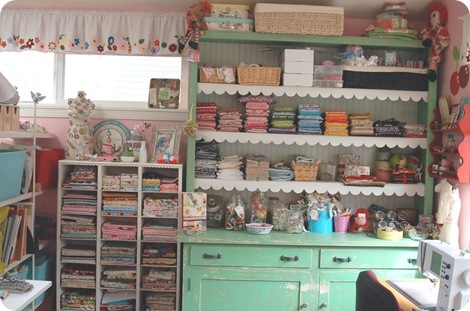 Don't you love this green cabinet? It's perfect!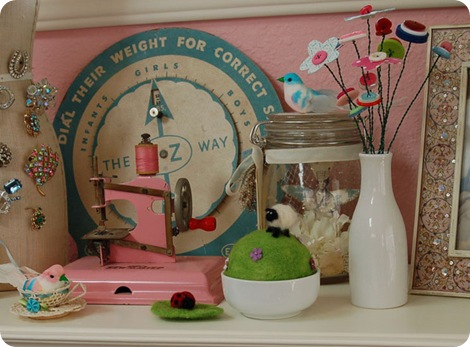 Jen's sewing room is decorated with vintage and other handmade goodies that she bought on Etsy!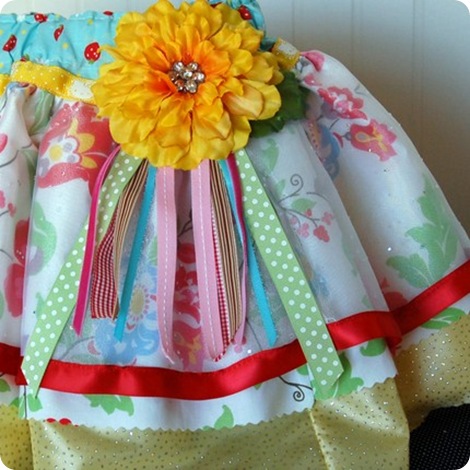 This fun Twirly Girl party skirt can be found in Jen Duncan's Etsy shop! She's so creative!
I hope you've enjoyed this quick little peek into this sweet sewing room!
For other beautiful creative spaces visit our Art Studio Inspiration section!
Have you seen any inspiring craft rooms lately? Share a link if you have one!
~Kim