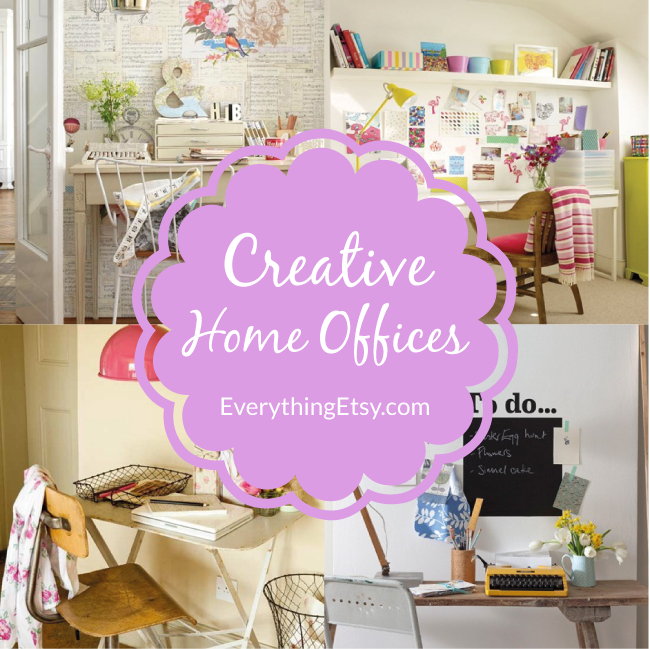 Today I'm sitting here dreaming about beautiful home offices…you know the kind that make you just sigh when you see them. A home office that's so original in design that it's impossible to truly duplicate the look and feel of it. That's what I love about creative people and their spaces…they make them reflect their personalities in a beautiful way.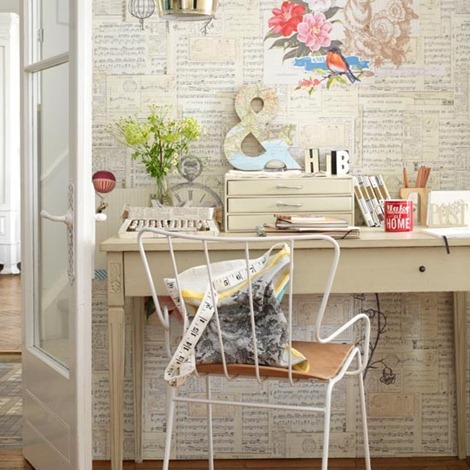 I'm always inspired by creative uses for everyday things that most people stash away or don't think twice about using to decorate their home. This music sheet wallpaper sets the mood for this office and I love it! We actually had a closet in our old home that was wallpapered with sheet music. We never changed it or painted over it…it was too cool just the way it was.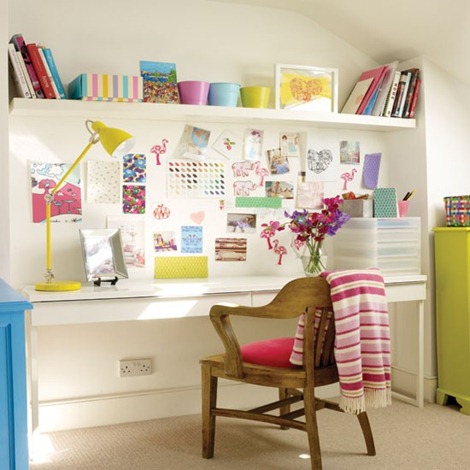 I've always adored home offices with a splash of color! Cheerful, don't you think?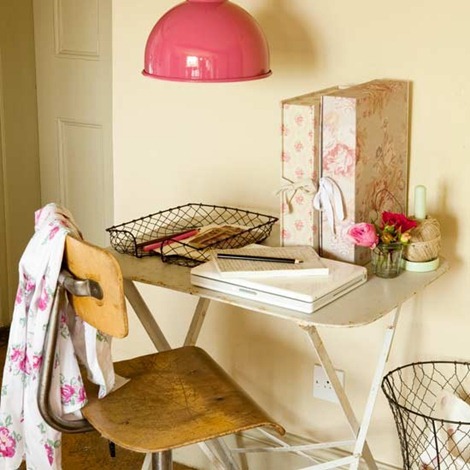 You can fit a little desk like this just about anywhere and have your own little space to work.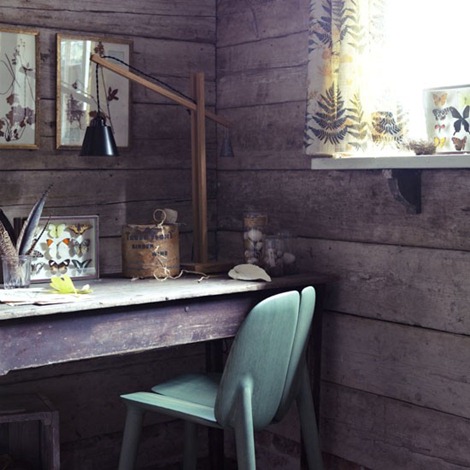 Wow…and what about that chair? LOVE it!
The wallpaper does the work in decorating this home office space. I am slightly distracted by my love of the wood floor. I need a floor just like this!!!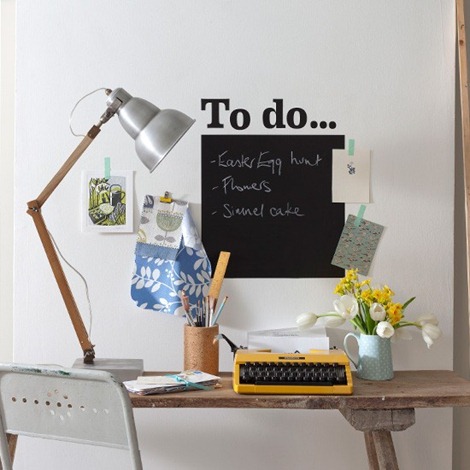 Simply beautiful! You could set up an office like this in no time at all and be working away by lunch!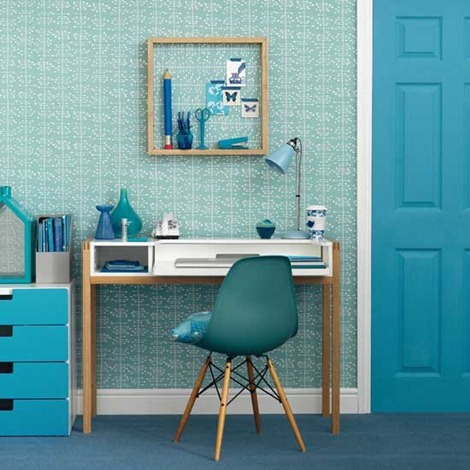 Pick your favorite color and create a space all your own! Check out the cool matching office chair!
Thanks for dreaming along with me. I knew you all would appreciate these inspiring home offices as much as me. Which one is your favorite? Which one would you move right into in a heartbeat?
~Kim
Looking for more inspiration??? Check out this post…25 Beautiful Craft Rooms!
Photos:Country Home,Style at Home,Country Homes,Emma Lee,Country Homes,Country Homes,Ideal Home