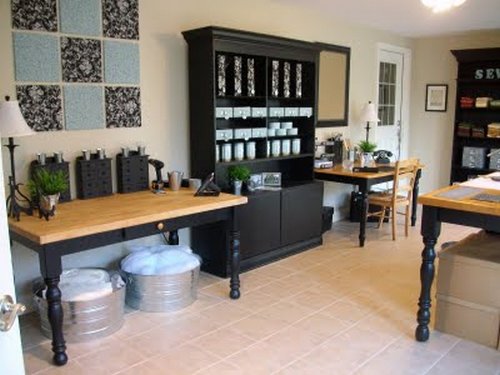 Karen at Sew Many Ways has a great sewing room to work in…no lack of space going on over there! Not like me…I end up using my dining room table to cut fabric. She doesn't have that problem with all this counter space. It's wonderful!
Karen had to change thing up a bit after her home was flooded and they suffered major damage. Not good at all, but here's the silver lining in that dark cloud…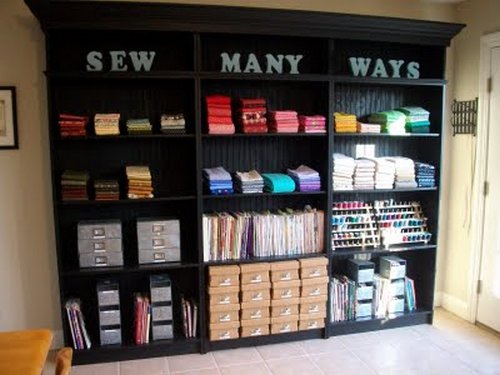 Don't you love this?! It's all so organized, and Karen explains how she did this and the rest of the room on her blog. They took furniture from other parts of the house, and then painted…and painted! A little black paint can really help!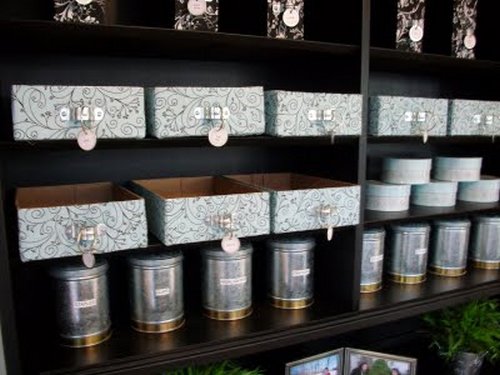 These are recycled boxes from water bottles covered in fabric and labeled with little tags. Creative recycling at its best!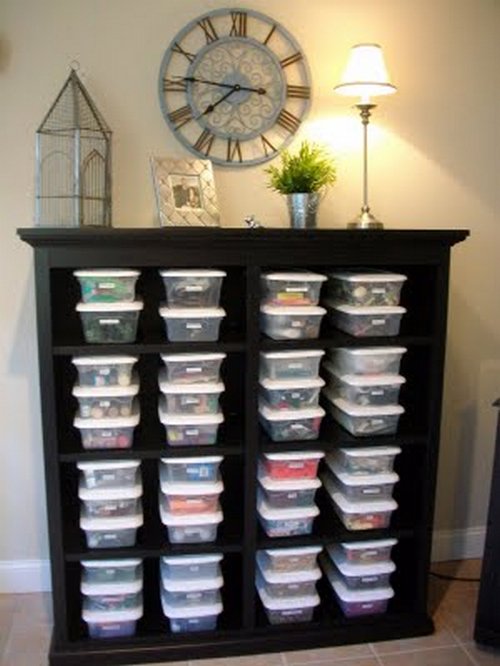 The girl can organize, can't she?! I so admire that because I try to get organized on a regular basis. The organization gene passed me by for sure.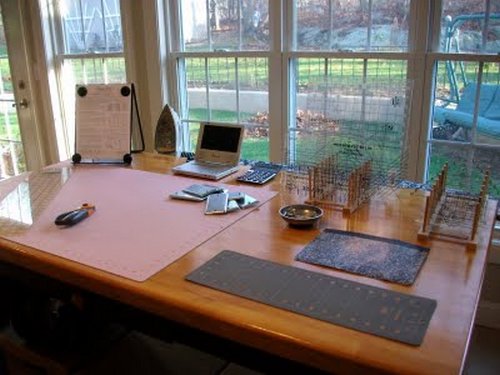 Here's her cutting area with a beautiful view out the windows. What a great spot to work!
To see more photos of Karen's fabulous sewing room, and get a peek at the before photos of the furniture, visit Sew Many Ways! You'll enjoy her blog full of creative projects!
Have you repainted or recycled anything to use in your craft or sewing area? I'd love to hear about it!
~Kim
If you love organization ideas… you should see this beautiful list of DIY ideas: