This week we have a very successful Etsy seller…Amy Gaines! Many of you already know about her wonderful little knit creations, but I'm sure you'll find out something you didn't know in this week's Etsy Artist Spotlight! Here's Amy…
Tell us a bit about yourself.
I was born in Texas and raised there and in California. Moved to Mass. with my husband and baby daughter a little over eight years ago. I learned to crochet from my Grandmother when I was a little girl and I learned to knit when my daughter was born and literally couldn't stop. Soon our tiny apartment was filled with yarn and toys! After I grasped the knitting basics, I began to develop my own patterns. I now sell my original knit and crochet amigurumi patterns in my Etsy shop, along with some finished toys and kits. This month my husband and I have purchased our first home, it was built in 1890 and needs lots of love- it will be my largest craft project to date!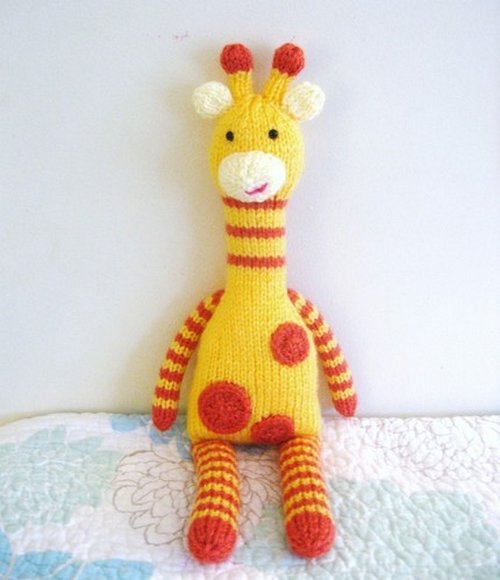 What inspires you?
My Daughter Audrey, is 8 years old and very creative! I started making toys for her when she was just a baby, then as she grew older she began to request different animals and creatures. Before long, she started sketching out many ideas and requests. Many of my patterns are from her designs and sketches. She is truly my biggest inspiration!
What's the best thing about where you live?
My husband, my daughter and I live in Central Mass. New England not only is amazingly beautiful, but the seasons greatly inspire me. The is nothing like knitting by the fire in a snow storm.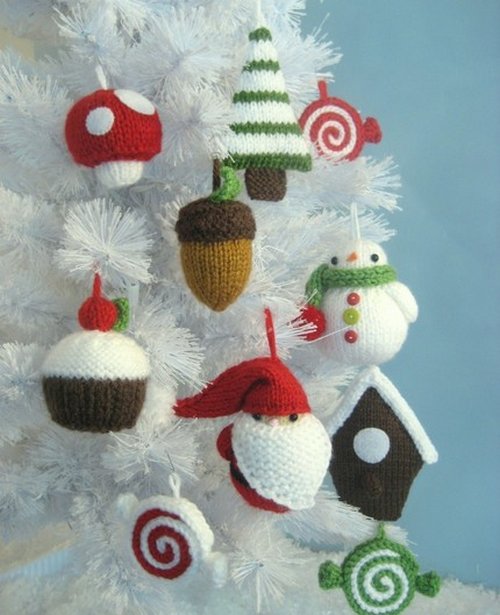 Is your shop a business or hobby to you? Did you start out that way?
When I began my Etsy shop, my daughter was 4 years old and just starting preschool. I always planned to go back to work once my daughter started school, but because we have no family close by and couldn't afford childcare, my husband and I thought I should give Etsy a shot, never thinking it would turn into a family business, just a hobby that might supplement our income. I just passed the fourth anniversary of my shop and during that time both Etsy and my business have grown tremendously. Besides Etsy I do custom orders and wholesale orders to craft stores, sell patterns and do projects for yarn companies and magazines and I have two books out with Leisure Arts and another coming out in August (Little Knitted Creatures).
How do you promote your shop?
To be honest, I have no idea what I'm doing in the promotion/marketing arena.
We try all sorts of things and collect all sorts of data from analytics etc, but I can't tell you what works and what doesn't. We use Twitter, just started using Facebook, take out ads sometimes, and, of course, Etsy showcases.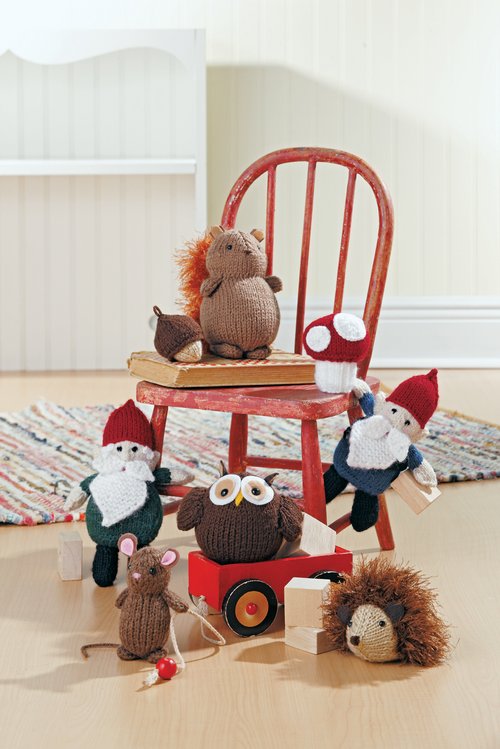 What advice would you give to new Etsy sellers?
Hang in there! Etsy is a great venue that will give you lot of exposure. Through Etsy alone, I have been contacted by several large magazines, yarn companies, and even MTV for props for commercials. Also, Etsy has a great customer base that appreciate and understand the "handmade" philosophy. They are willing to pay more for something that is handmade instead of buying it factory made at a big chain store.
Could you share with us a couple Etsy shops that you love?
I LOVE Dannielle.etsy.com! My daughter has several of her fairy dolls that are so well made and unbelievable customer service!!!!
Also, staceywinters.etsy.com is truly amazing! Wonderful products, and fabulous service!!! I ordered a custom photo necklace as a Christmas gift for my sister, and it was the best present I have ever purchased!
6060.etsy.com is my most favorite safety eye supply shop. Such a vast selection and super fast shipping!
Where can we find you?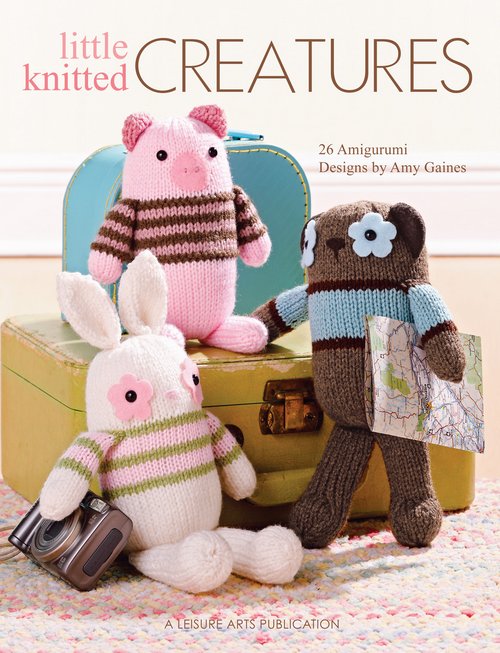 Leisure Arts has been kind enough to give one Everything Etsy reader a copy of Little Knitted Creatures! It's coming out in August, and you'll be one of the first to have your own copy!
All you need to do is leave a comment on this post by July 26th to be entered.
Wasn't Amy sweet to give us a peek inside her creative world? I love that she started out making these cuties for her daughter, and now her little creatures can be seen in bookstores everywhere. Her newest book looks amazing…good luck on winning a copy!
**This giveaway is closed. Thanks for all your wonderful comments! The winner is Diana from Diana Ann Photography…congratulations!
Thanks Amy!
~Kim