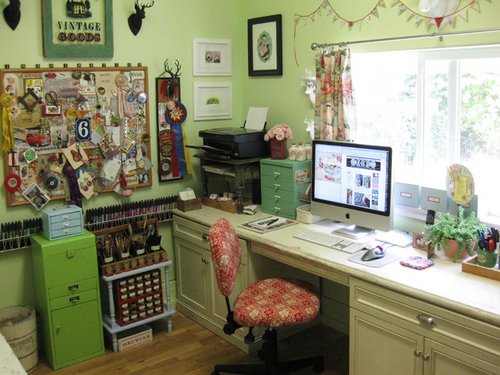 You are going to go crazy over this studio!
Some of you might have visited Cathe Holden's blog…Just Something I Made. I've always enjoyed her creative projects and ideas, but I had no idea she had such an awesome studio!
Let me show you around…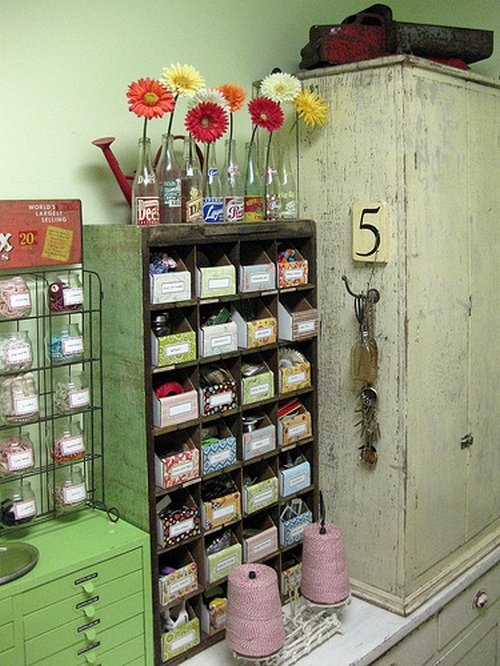 I think I could hear you say "WOW" from way over here! I understand. I have a thing for little containers, drawers, baskets…you name it. This is like a dream world to me!
Oh, and what about the twine? I need twine!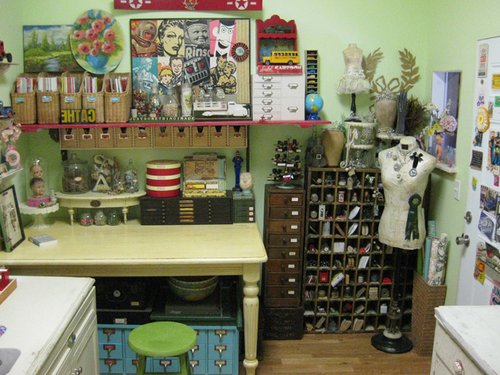 Some people have a talent for keeping everything organized in a beautiful way…Cathe is one of them, don't you think?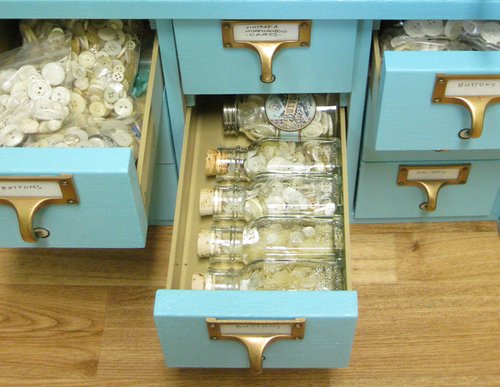 LOVE IT!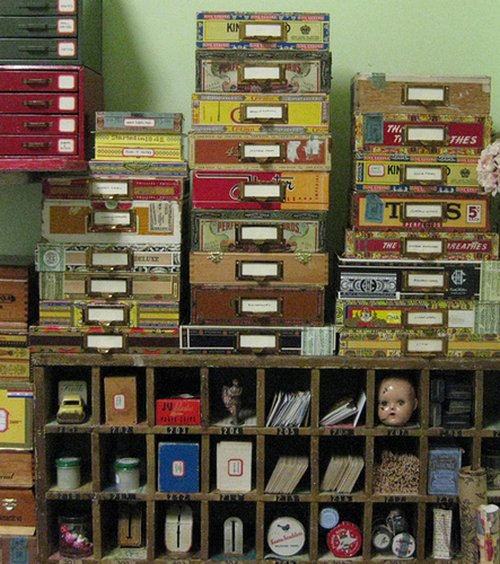 We have cigar boxes around here, but I never thought about adding labels…and I think I need more of them! What a great idea!
You can find a wonderful interview with Cathe about her studio on Craftzine.
If you just can't get enough of beautiful studios, take a look at our Art Studio Inspiration section…but make sure you're comfy because there's quite a few to drool over!
What's your favorite part of Cathe's studio?
~Kim
If you love organization ideas… you should see this beautiful list of DIY ideas: