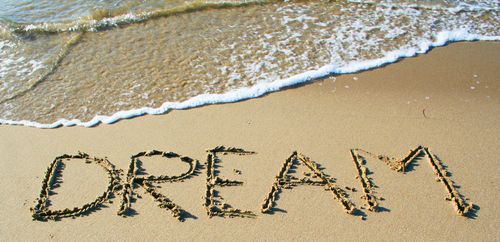 I don't mean to be too dramatic, but I really believe it when I say that, when we talk about Etsy, we're talking about one of the greatest dream-come-true machines ever invented.
Just think of the opportunity for anyone at all to create, market, and sell a product to millions of people who are actively looking to buy from an independent maker. It's never been easier to test new products, make improvements, adjust pricing, and build relationships.
The simple and amazingly encouraging truth is that the cost of entry into your market has just gone dramatically down!
Is it easy to get noticed? If your product is dialed-in and you've got your finger on the pulse of your market, there is a chance you'll just "get lucky" and be found right-off-the-bat. That would be easy. But for the majority of us, that's not how it works. It's not easy…it's work! Hard work.
But you are in the game and you can work your way into whatever league you want, be it the big leagues, or little league. It's just a matter of creativity and perseverance.
Keep On Going!
I love this quote:
Keep on going, and the chances are that you will stumble on something, perhaps when you are least expecting it. I never heard of anyone ever stumbling on something sitting down. ~ Charles Kettering
If you're trying to make your dreams come true by selling on Etsy then one thing is absolutely true… YOU are NOT sitting down.
You Go Girl! (or guy!) & Go Etsy!