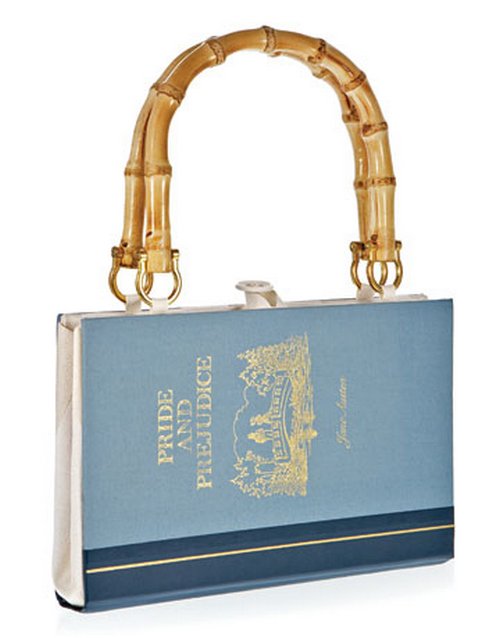 Have you ever seen a purse made with an old hardcover book? I love this idea! With the variety of handle kits available at craft stores everywhere, you can make it just your style. What a great conversation starter it would be…perfect for that next dinner party!
Taking old books and turning them into something a boutique would sell is just a bonus for thinking green. Repurposed crafts are the way to go!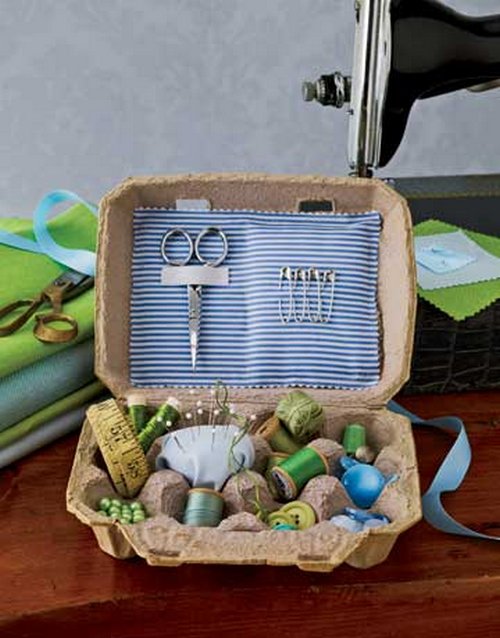 I don't know what it is about egg cartons, but I hate to throw them away. This little sewing kit is so cute, and its super cheap and easy to make! It would look beautiful right next to your sewing machine.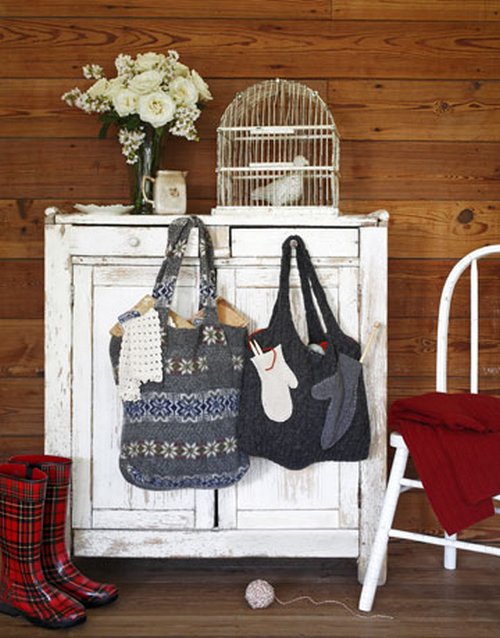 These bags made from repurposed sweaters look so soft and cozy. When you need a great gift, just check your closet before heading to the store. You could sew up one of these in a flash!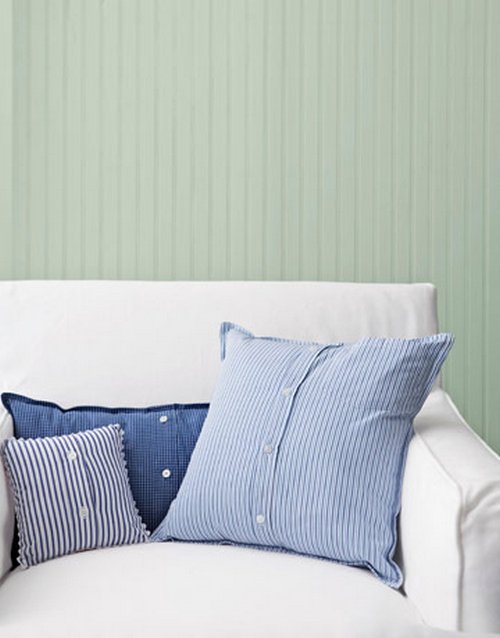 Turn old dress shirts into pillowcases for this classy look. Six easy steps and your done! The possibilities are endless as fast as my children grow out of their nice clothes!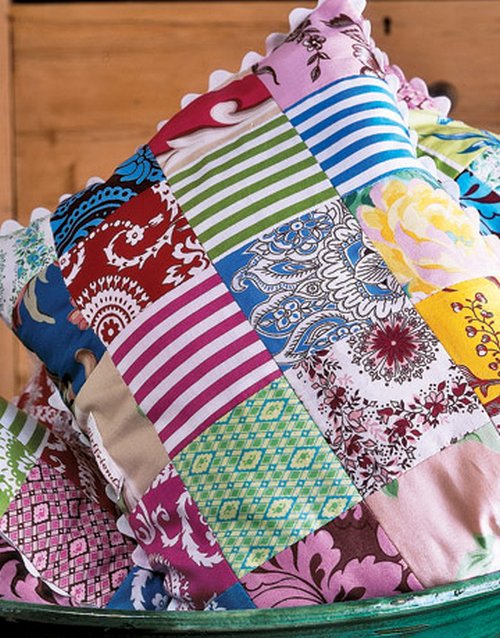 Some of you might already make these patchwork pillows. Gather all your fabric scraps and design something fun. I hate to waste even the smallest piece of my favorite fabric!
Did you read our post on decorating with fabric scraps? There's just so much that we can do with fabric!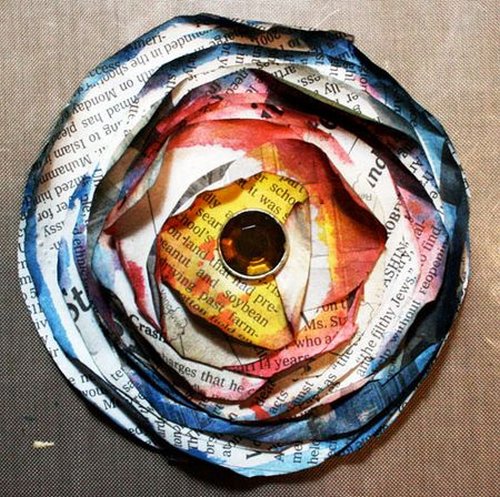 Belzar Designs has this great newspaper flower tutorial. It can be used for scrapbooking, gift wrapping, and about a million other things…too cute!
For more great recycled information you might like these:
Organize With Repurposed Finds
What have you repurposed lately?
~Kim
photos:countryliving.com