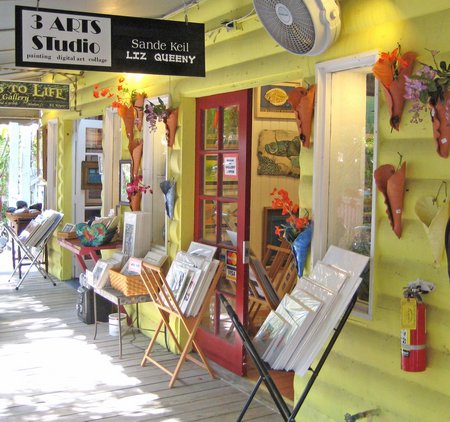 I'm dreaming of warm weather over here. Some of you might know that we live in Florida, but it just hasn't been warm enough lately! And it's even a little grey out this morning.
This cute little artist village above is on the way to Key West. We always find time to stop and browse. When I ran across this photo this morning I couldn't help but wish I was there right now!
We've traveled all over and one of our favorite things is visiting quaint little areas with art in every window. I would love to hear about your favorite spots for inspiration. Do you live near a little village like this? Have you traveled to one in the past?
Please share it with us so we can all dream together, and maybe find a new place to spend an afternoon admiring the creativity of others and feeding our souls with inspiration.
Have a wonderful weekend!
~Kim