Hello, Everything Etsy readers! I'm Susan from crafterhours! I'm popping in to share a very special project that Kim and I thought you might like to hear about and share with rainbow loom-loving kids in your life.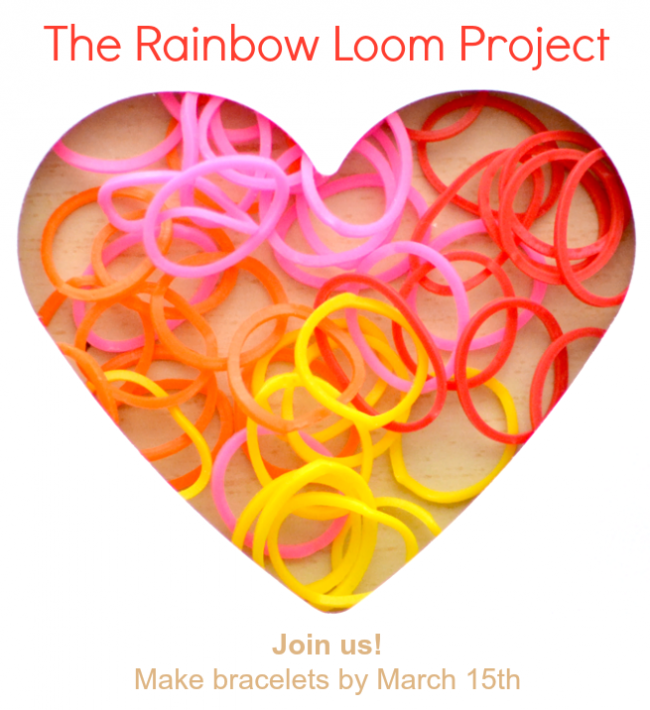 So many kids are in love with the rainbow loom – and as a mom I have to say I love it too. I've seen my 7-year-old focus so intently on it and we've had all sort of conversations about what and how and why we make things.
My friend Jen from Upcycled Education has found a way to make all of the making even more meaningful. We are making bracelets that will be hand delivered to orphans living with HIV in Ethiopia. By making bracelets and including a donation to the partner organization AHOPE (every dollar counts) we're helping our kids connect with kids on the other side of the world who may've never seen anything like these.
Will you join us? Share this with friends and get to making – in order for these bracelets and donations to make their trip next month Jen needs packages in her mailbox by March 15th. See the post at Upcycled Education for more detail about the project, AHOPE, where and what to send. And please post/tweet/e-mail friends you think might like to join so that they have time to get their donations in, too!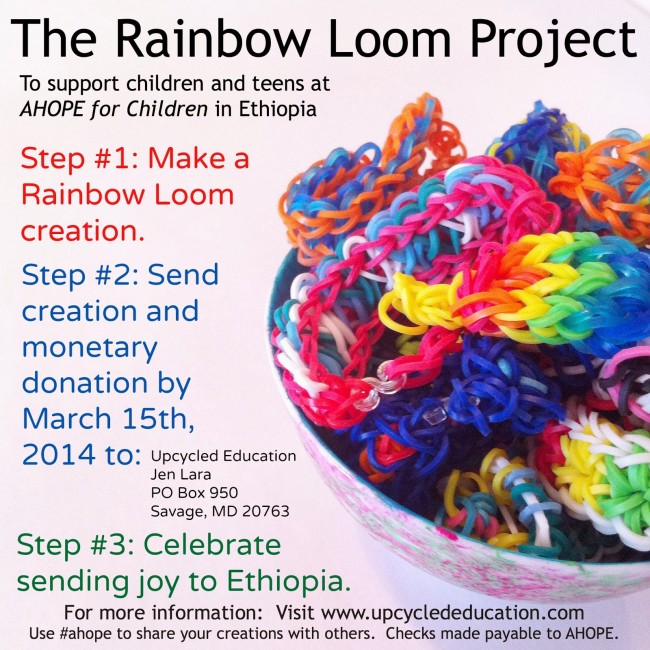 Thanks so much Kim for sharing. You and your readers are some of the best "sharers" I know!