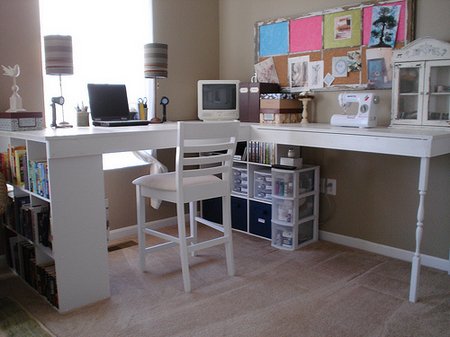 I know a good percentage of Everything Etsy readers love anyting you can create yourself, so here's a fun project for you.
Jan at Janniepie Crafts made this wonderful DIY craft desk and she shows you the step-by-step instructions on her blog. There's even a cost and materials list that is sure to help you budget your project.

Take a look at her beautiful blog for all the before and after photos. She also has other fun DIY projects for you. You're sure to find something to keep you busy this weekend.
I think Jan did a wonderful job, don't you?