Today we have a super duper crafty girl guest posting. It's the Domestic Fashionista herself, Ashley! She always turns simple steps into "simply beautiful!"

When I was a little girl I loved making my own handmade decorations and craft projects. Since then my passion for crafting has not only grown but grown up. I am often inspired by the many home decor items I see in magazines and stores but cannot help but think, "I can make that for a fraction of the cost!" Does this sound similar to you? Whether you are an eat, breathe, and craft kind of girl or just starting to explore your crafty side and do not know where to begin, I would like to share with you some of my favorite projects that are simple enough for the beginner but grown up enough for the crafter extraordinaire.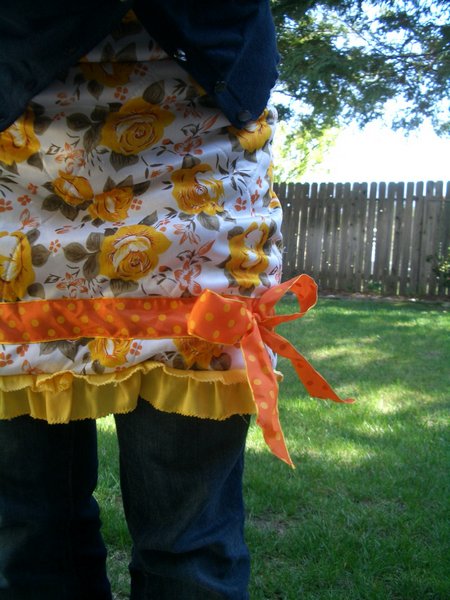 One of my favorite places to find a starting point for a project is at the thrift store. This darling vintage apron was created from an old pillowcase that I picked up at one of my recent shopping trips. With a few easy stitches I threw this together in under an hour and it is an easy project for any sewing level.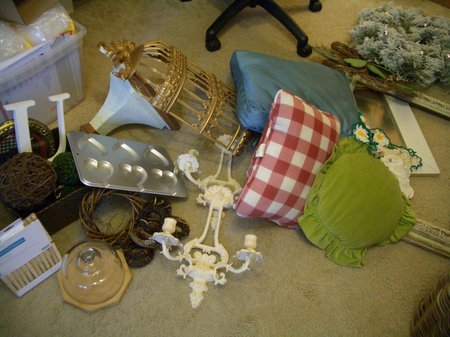 If you are like me and love to thrift and yard sale, you will want to check out this post on taking items from trash to treasure.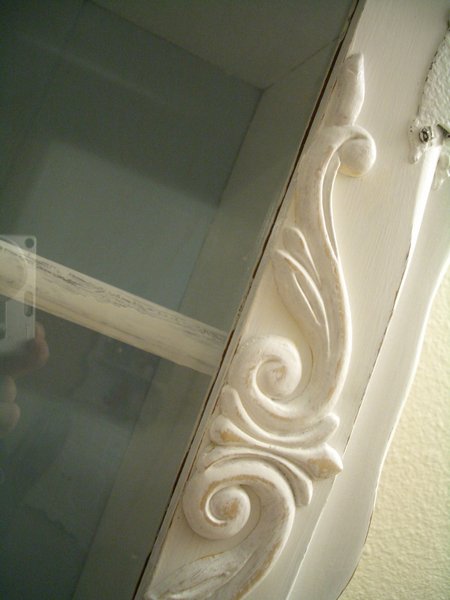 With a little paint and a bit of imagination, second hand items are easily made into new and improved fortunes! For those who may still be a little timid about painting, I have lots of tips and examples about how to get started.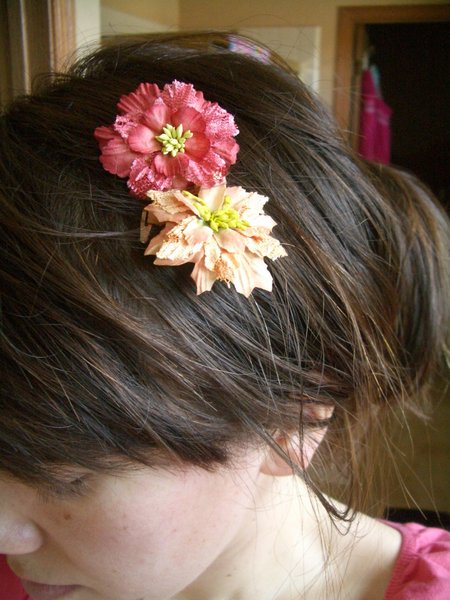 I really enjoy using flower embellishments to liven up a plain shirt or add some feminine flair to my hair. These simple and easy hair clips can be made in nearly minutes and are perfect for any little girl in your life or yourself!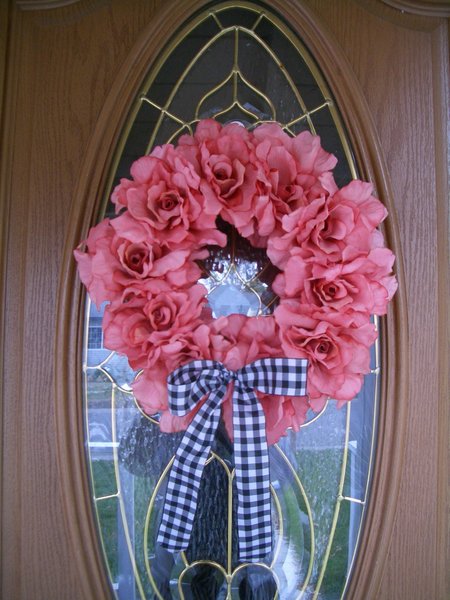 If there was only one item I used to decorate with all year around, it would be a wreath. They beautifully dress up a front door and many other places in the home and I am constantly changing them with the season and holiday. With a Styrofoam base and some silk flowers you are on your way to pulling together an easy and timeless piece. For a basic wreath I show easy step by step directions here.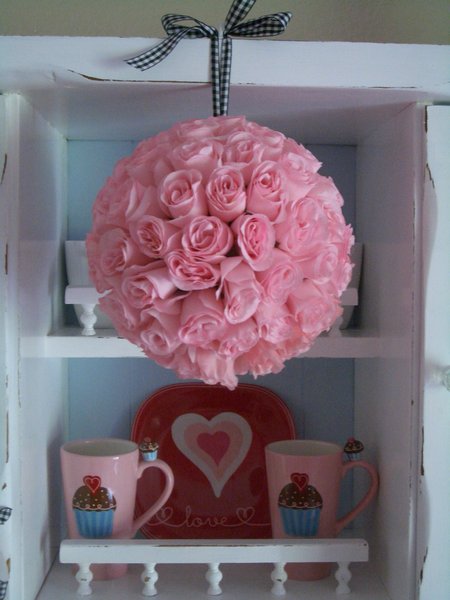 And if you want to mix things up a bit, there is always the kissing ball. Perfect for Valentine's Day but also appropriate all year around, I just love how the roses add a little romance to a room.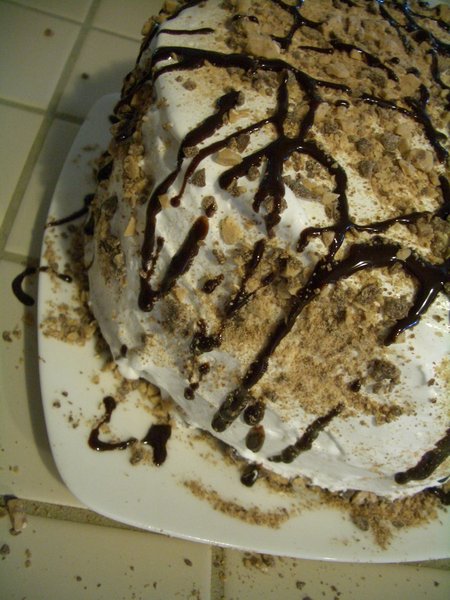 Then when you are all done being crafty, you will deserve a little treat. I find that my creativity also streams into cooking and so I include various delicious bites like these. Being creative never tasted so good!
~Ashley @ Domestic Fashionista

Isn't Ashley full of great ideas for craft lovin' people like us? You could spend a ton of time browsing around her blog, Domestic Fashionista! And she has a fun Etsy Shop!
Thanks Ashley!