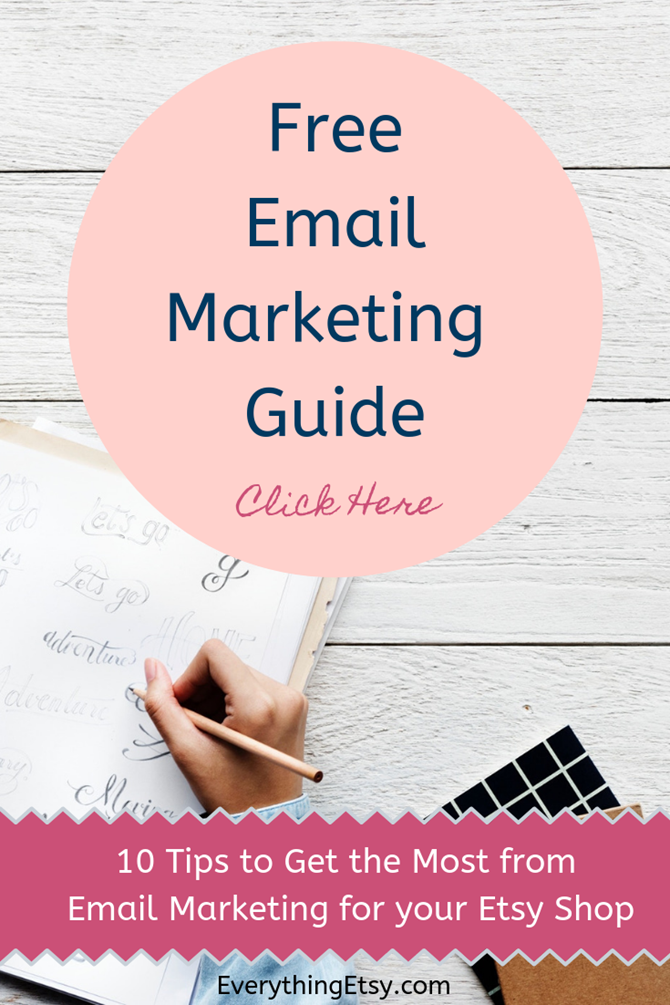 Email Marketing for Your Etsy Business – 10 Tips to Get the Most from Your List
Email marketing for your Etsy business is a win-win situation! I've created a free guide that includes 10 tips to get the most from your list. It's one of the best ways to make money in just a click of sending out an email to your customers and fans. Seriously, even if you have 20 people on your list…do it!
Don't have an email list? I have something just for you! Go right here and you can sign up to start your email list in a couple minutes. Pretty easy and free for up to 2,000 subscribers! It's awesome and they make it super simple to set up and send your emails. Try it!!!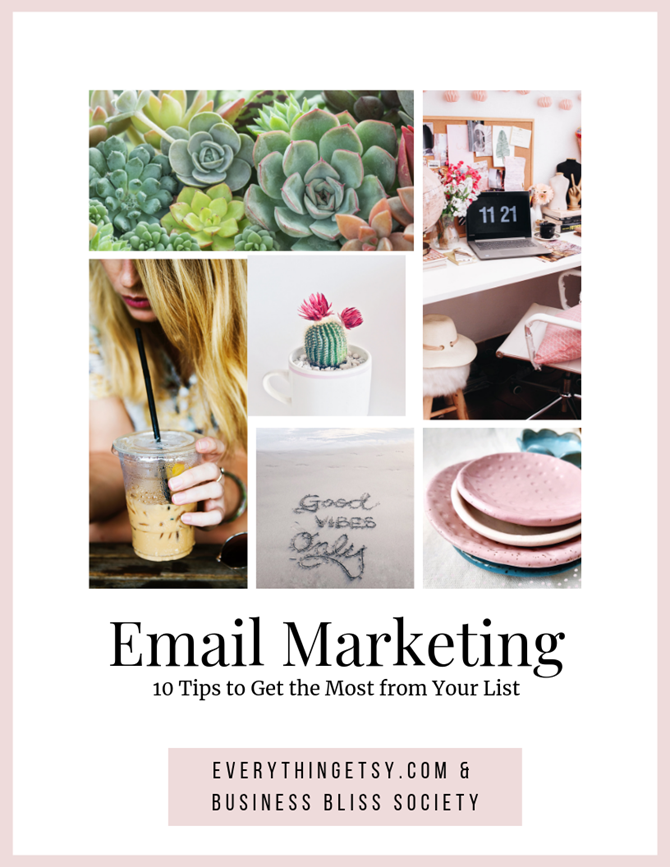 Download your free Email Marketing Guide right here!
You'll also be sent an invitation to join my private Facebook group full of creative business gurus just like you!
Email marketing can do amazing things for your online business…let's do this! It's easier than you might think!
~Kim