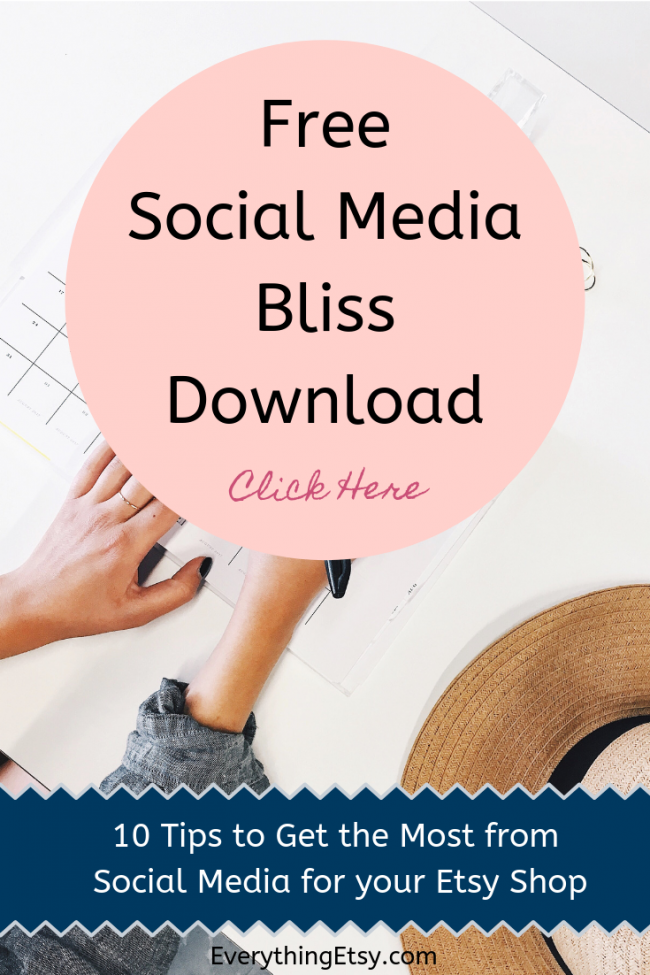 These social media tips and ideas can do amazing things for your Etsy business! Sometimes just a couple simple changes can really spark growing your followers online. I started off clueless and now I have hundreds of thousands of followers through my social media channels. Pick your favorite platform and work from there. You don't have to do it all at once…but, you do have to start by being consistent!
10 Tips and Ideas for your Etsy Business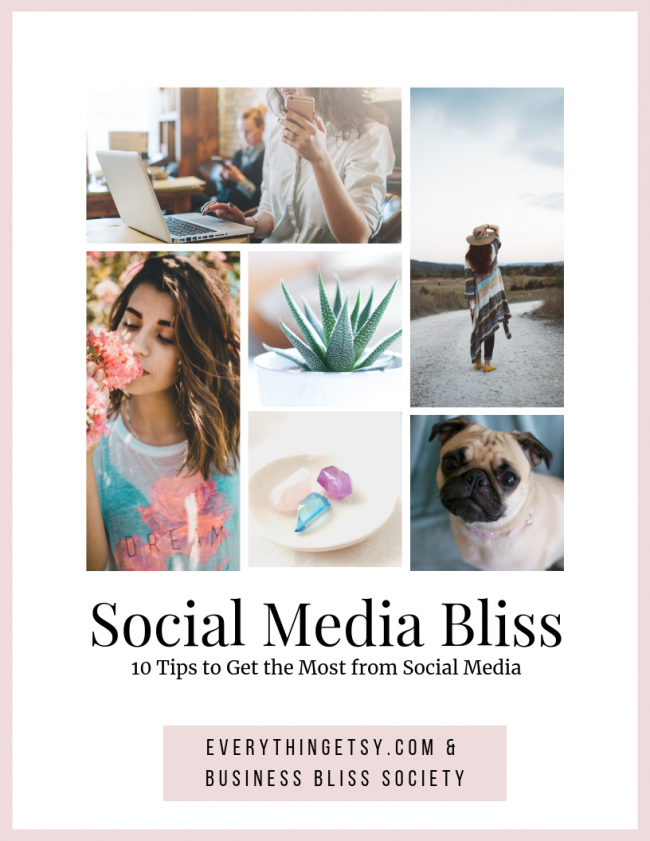 Click here to join Business Bliss Society & download your free 4 page guide!
Once you download your social media guide you'll also be invited to join my private Facebook group. I'll see you over there to answer your questions!
Time to discover your business bliss!
High Fives and Hugs,
Kim
P.S. Did you download your free 7 page Marketing Bliss Blueprint yet? It was just released and sent to some of you by email. Click here to download it!