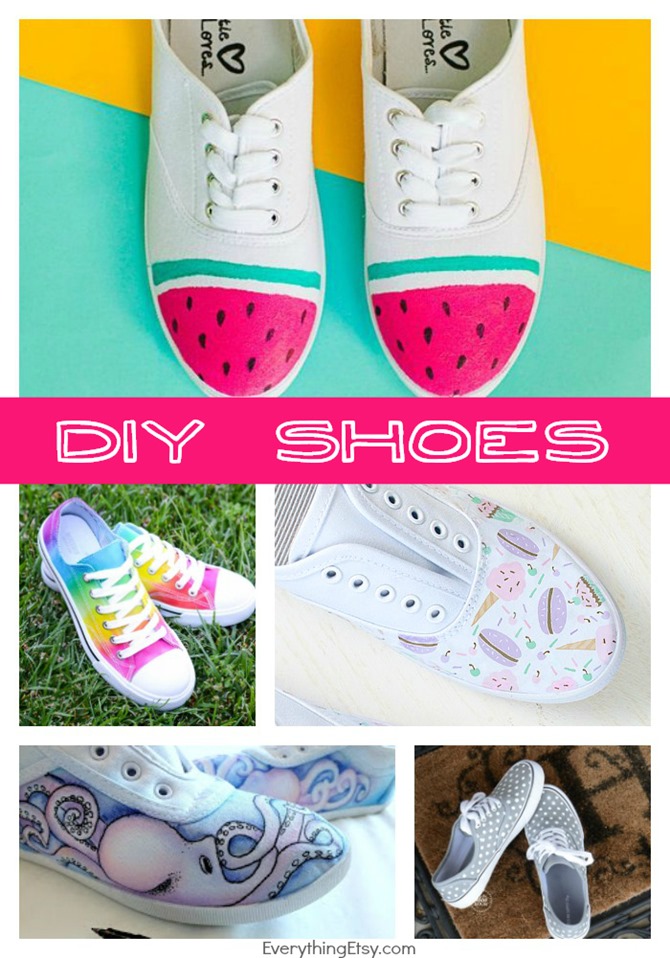 This is part of a new series…Take 5. I'll be sharing fabulous ideas that are just what you would want to make for a quick creative break. These will take minutes to make, but they're big on the creative awesomeness scale! I love projects like this, and I hope you'll enjoy a little creative break today!
Summer is the perfect time to kick up your kicks! Create something fun like DIY painted shoes, decorate shoes using transfer paper or go wild with a Sharpie! You can take a cheap pair of shoes and turn them into something crazy amazing!
Easy DIY Tennis Shoes for Summer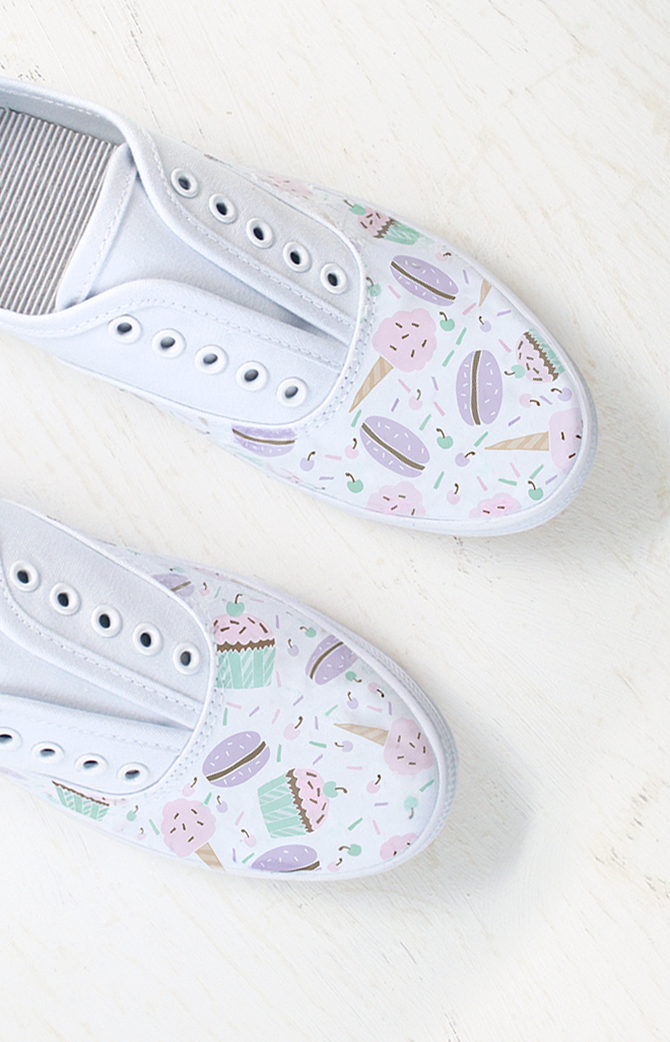 These DIY shoes are made using transfer paper. I've never tried it but it looks super easy. It makes the possibilities endless and way beyond my artistic skills. I could never paint something like this! Visit Best Friends for Frosting for all the details!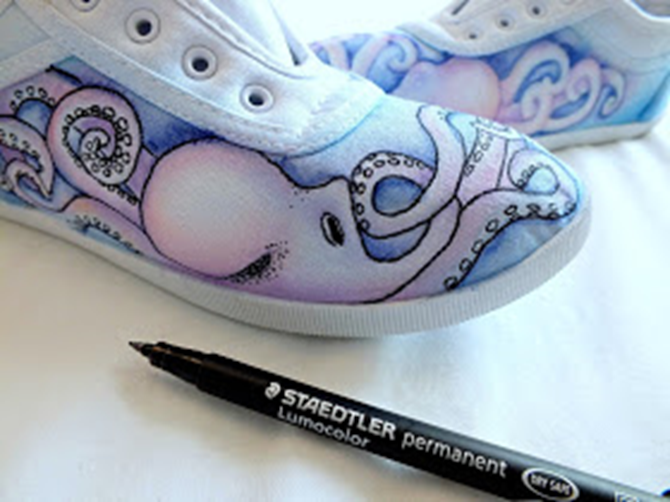 DIY Watercolor Shoes – Make It With Me
I love the soft colors! Can you draw? This is for you!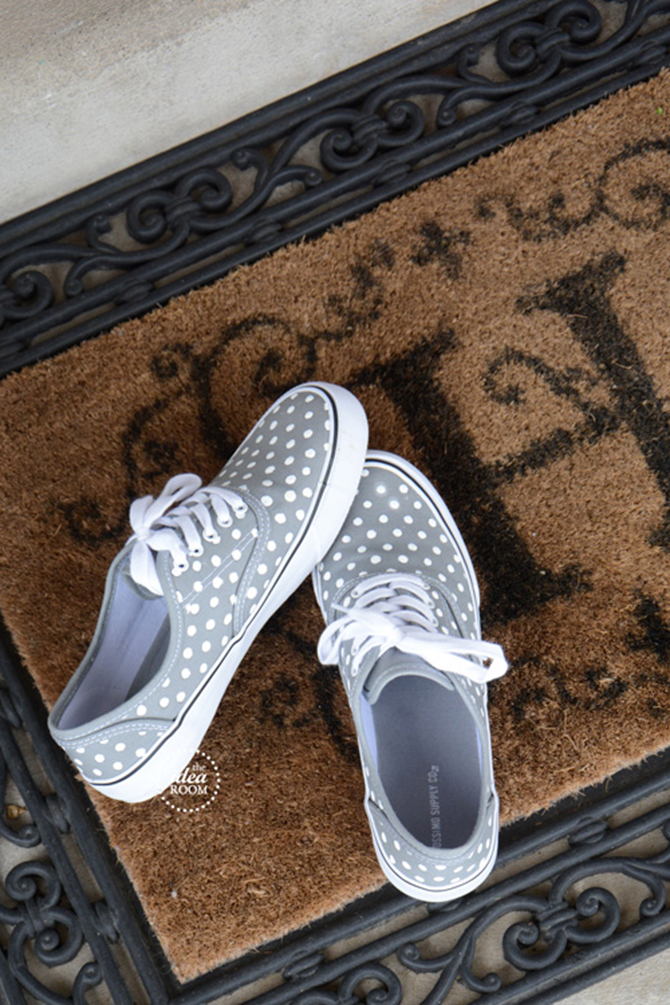 I'm a sucker for anything with polka dots! You can find a fast little tutorial for them over at The Polka Dot Chair Blog…of course.

Wow…these are crazy cute! A little tie-dye rainbow goodness makes a perfect pair of summer tennis shoes!
Visit A Pumpkin and a Princess for this easy tutorial. She did a great job of sharing the details.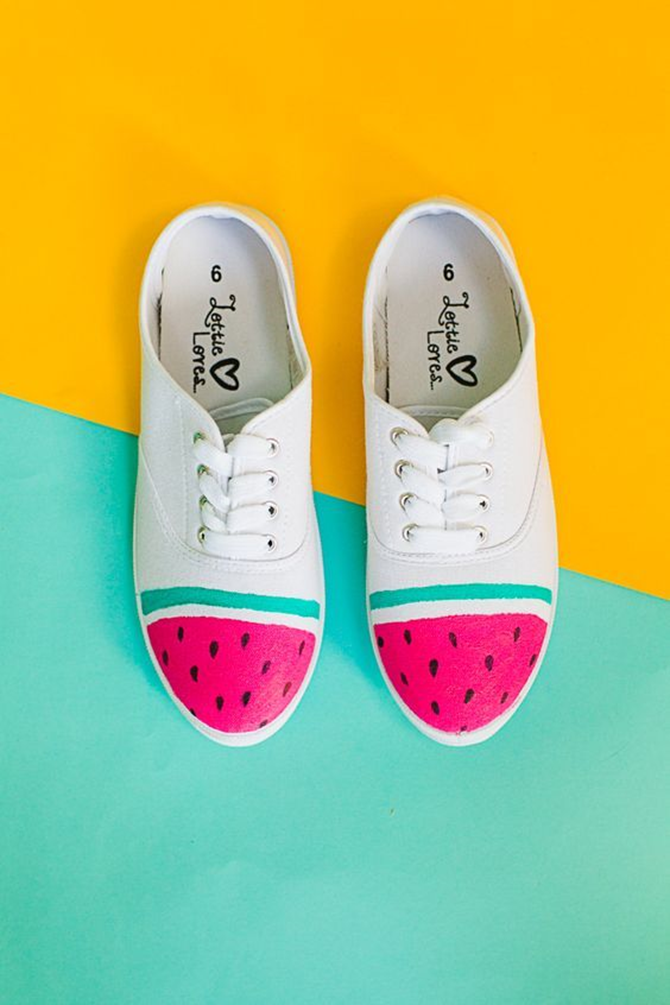 Summer would not be complete without watermelon! These watermelon tennis shoes are such a fun project to do with a group of kids for a summer party.
I hope you'll TAKE 5 for some creative goodness this weekend!
Happy Summer!
~Kim
Got more than a few minutes?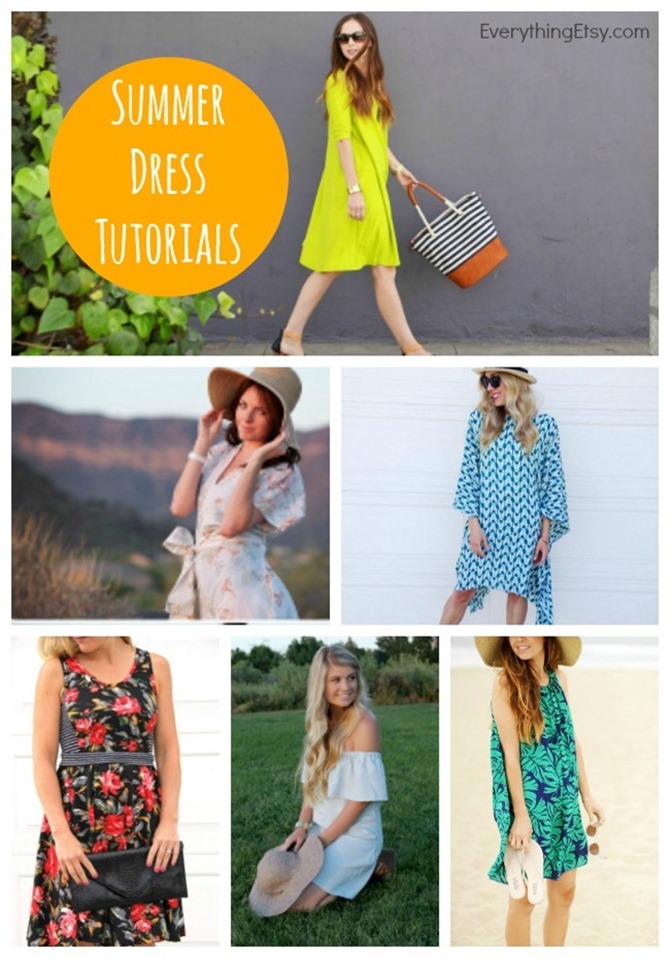 Looking for a few more ideas for summer? Well, I happen to have a bunch of them! Enjoy these summer tutorials…