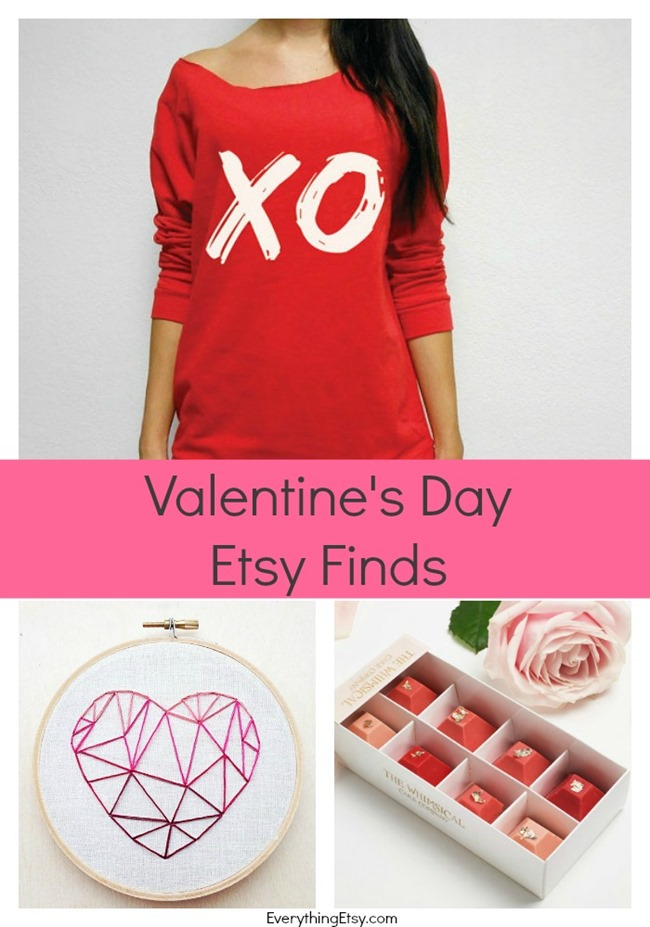 Valentine's Day Etsy Finds…Love them!
Valentine's Day and handmade gifts are a match made in heaven! These creative Etsy finds will make this Valentine's Day extra special…and you can shop right from home for amazing gifts made all over the world! Woot! You know that's rockin' awesome!
XO Shirt – Strong Girl Clothing
Embroidery Hoop Heart Art – Cardinal and Fitz
Valentine's Day Chocolates – Whimsical Cake Company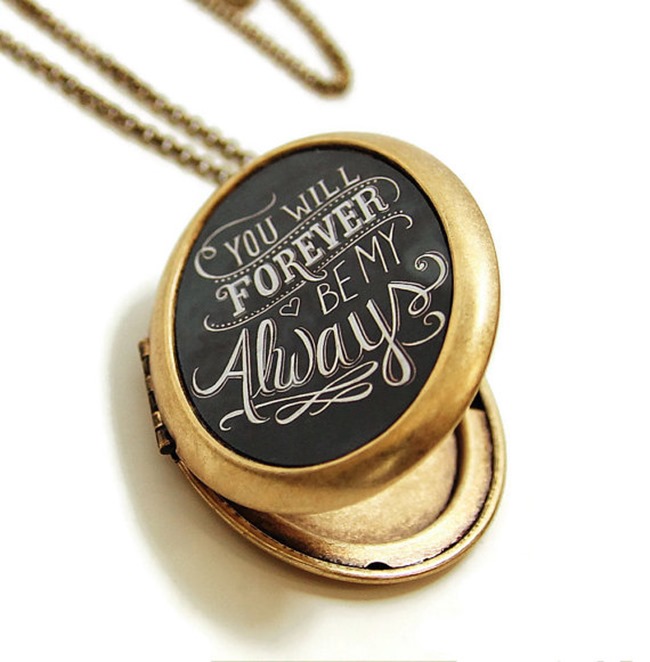 Chalkboard Art Locket – Dearest Mine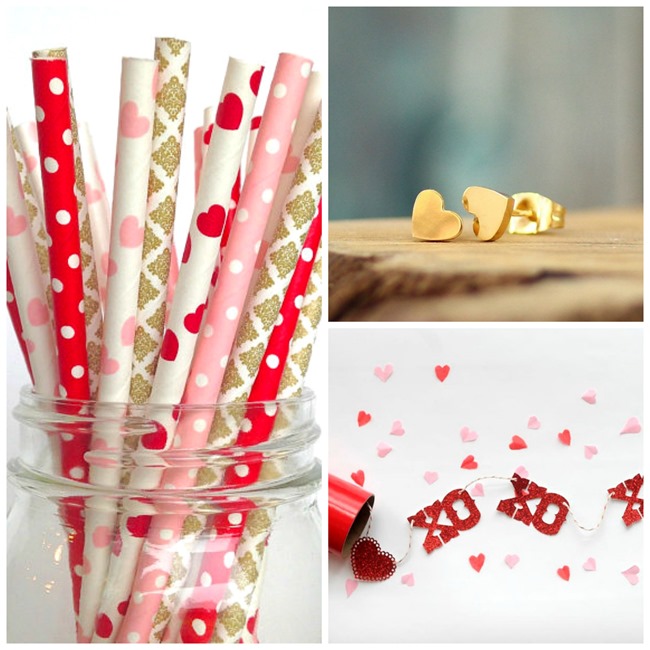 Valentine's Day Straws – Twigs and Twirls
Gold Heart Earrings – Sigalita
Mini Valentine's Day Glitter Banner – Life is Rosier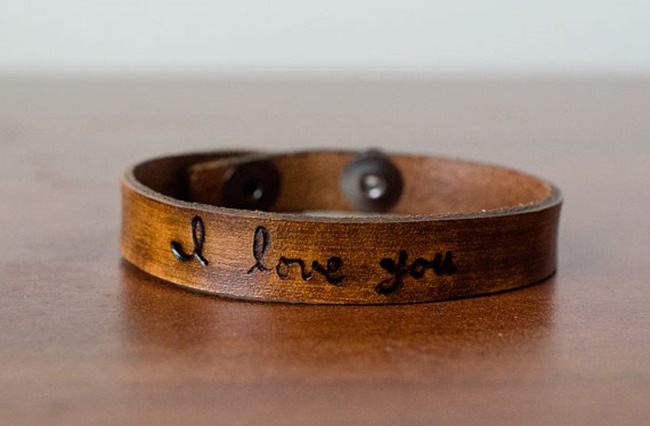 Leather Bracelet – Porter and Hazel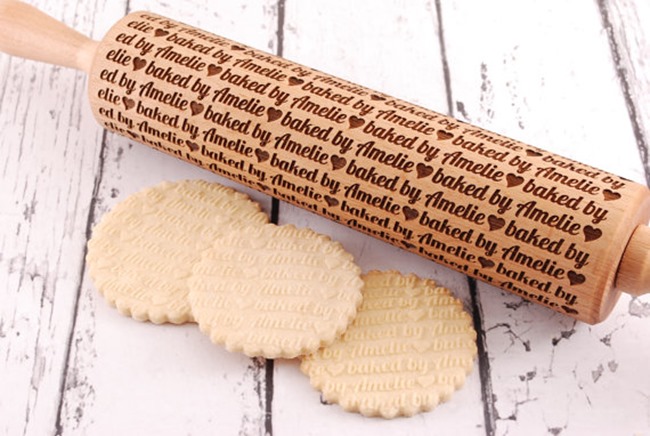 Custom Rolling Pin – Mood for Wood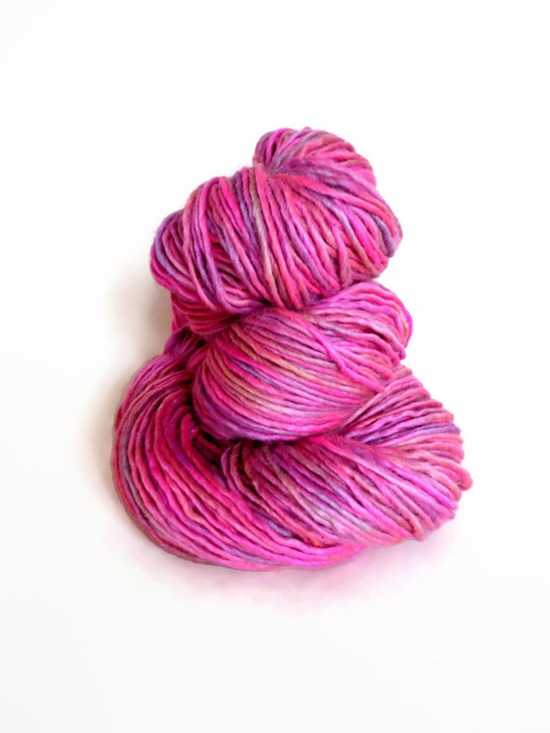 Pink Silk Alpaca Yarn – Pancake and Lulu
Looking for some extra ideas to go along with your Valentine's Day gifts? You'll find something here for sure…

The Most Popular Valentine's Day Ideas…Click right here!
Now there's no excuse for not being ready for Valentine's Day this year. It can sneak up on you…so, get busy!
Have fun!
~Kim