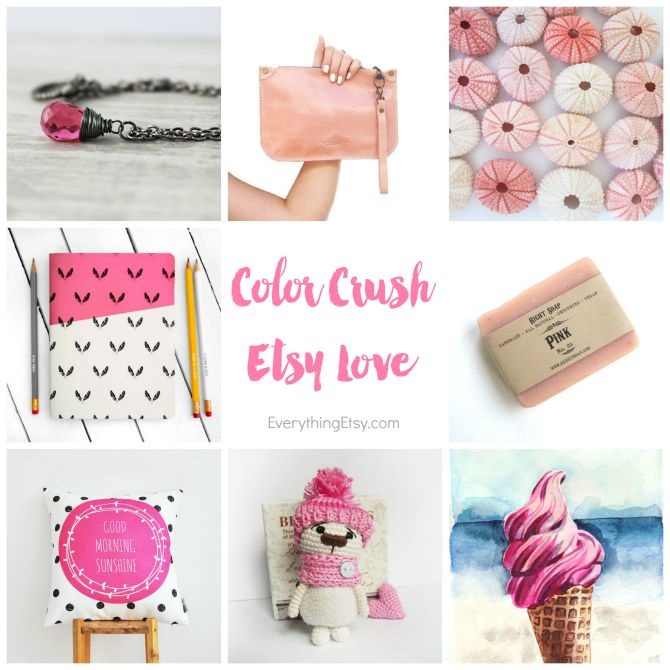 Here's a little Etsy Color Crush Goodness for you today!
Enjoy the end of your summer with some of these fabulous finds…
Gemstone Necklace – Starletta
Pink Leather Clutch – Ayelet Shachar
Sea Urchins – Mermaid Cove
Feather Notebook – Bird Plus Bird
Handmade Soap – Right Soap
Good Morning Sunshine Pillow – Love Joy Create
Crochet Bear – Sweet Little Candy Shop
Love beautiful Etsy finds like these? Follow me on Instagram for more! Have a great week!
~Kim