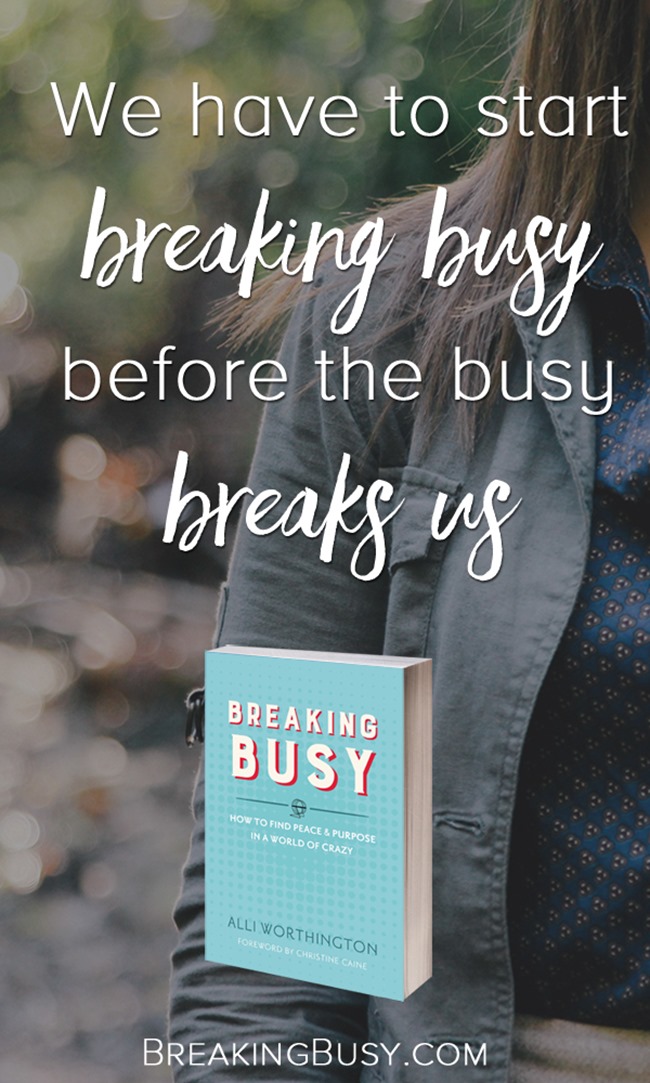 Breaking Busy by Alli Worthington
This brand new book by Alli Worthington will help you find peace and purpose in this great big world of crazy! Breaking Busy was written with the idea of using solid biblical principles, funny stories and creative tips to empower you to move from crazy busy to confident calm. Does that sound like something you could use???
I had the pleasure of reading this book over the busy holidays. I actually made myself take a little break and read it by the tree as an attempt to calm the craziness of the season. Well, it was time well worth investing! I felt instantly connected to Alli and like she really knew what it was like in my little world. There's a good chance you can relate, too.
Her funny stories will simply have you laughing out loud! Oh, and you'll want to read it with a highlighter or pen of some sort. I was going crazy folding pages and highlighting like a mad woman while reading it.
Click on over and read all the details and comments…decide for yourself, but I'm pretty sure you could use a little help in this area right along with me. Right?!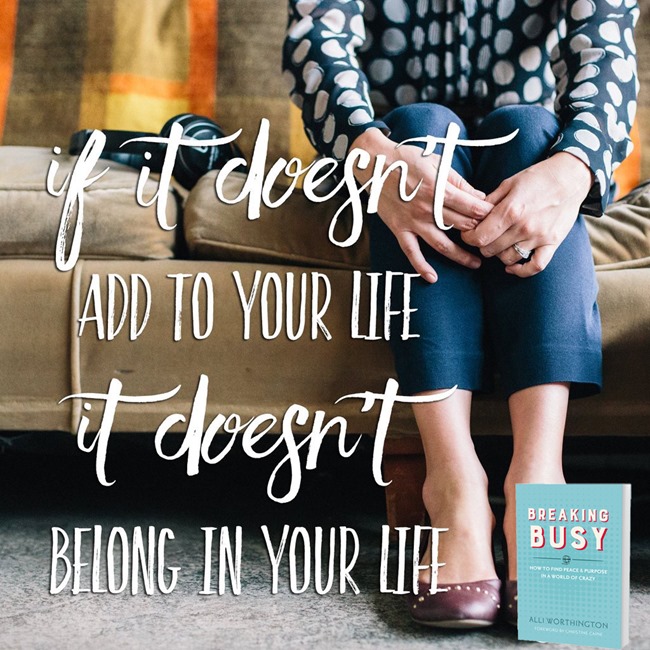 Buy One, Get One Free Sale Today!
Wouldn't it be awesome if you could buy yourself one and get one free to share with one of your friends that could use a little break from the busyness of life? Well, you're in luck!
Right now there's a super duper special going on, so don't wait to buy it!
BUY 1 GET 1 FREE!
It's only valid today (Jan 22) and tomorrow (Jan 23). Here are the details:
1. Buy a paperback copy of the book from Amazon right here or Barnes & Noble online here.
2. Fill out the following redemption form to claim your BOGO books: https://myresponse.wufoo.com/forms/breaking-busy-bonus/
You will get a free book for every book that you buy (up to 5 copies). Your free books will be shipped directly from the publisher to the address you specify on the redemption form.
You'll also be one of the first people to read it, and your friends will love you for sharing your fabulous book find with them.
Go ahead…buy it, share it with a friend, read it and then email me about the cell phone in the airport story! Seriously, I would love to tell you all about it right now so we could crack up laughing together…but, I can't tell a story quite like Alli.
Enjoy it!
~Kim