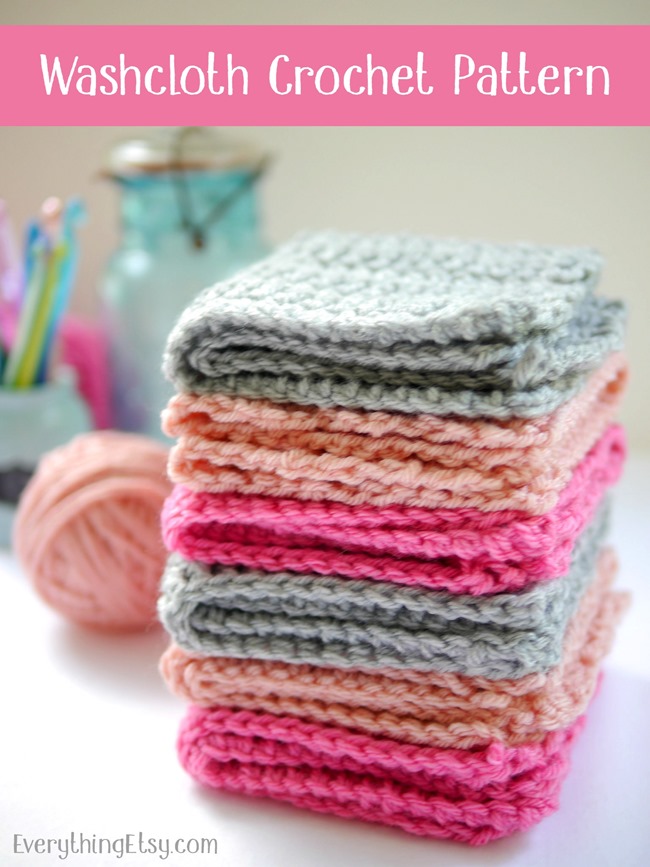 Looking for a quick crochet project? This free crochet washcloth pattern is just what you need! Use up some of your pretty yarn stash and make a bundle of them in no time at all. This project is perfect for beginners, but everyone can use a simply sweet washcloth or two.
Follow along with my crochet pattern and you'll have an awesome handmade gift in minutes!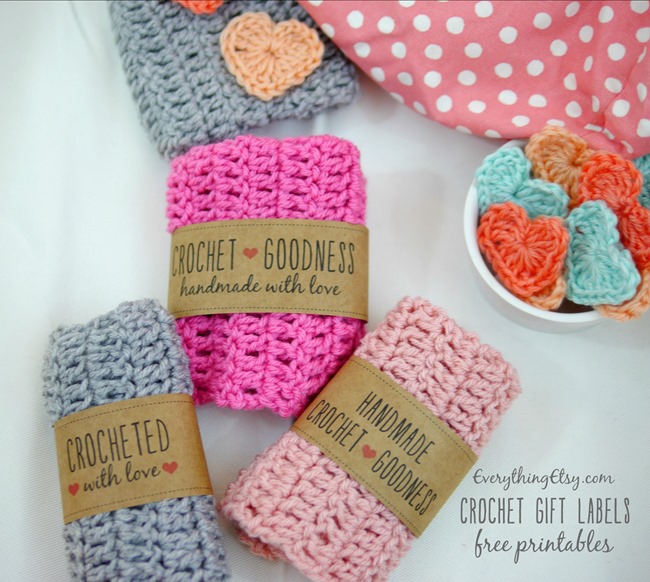 Once you're done making a bunch you can wrap them up in these crochet gift labels I created! Get your free printable labels right here.
They're a simple way to add a little extra love to your handmade gift.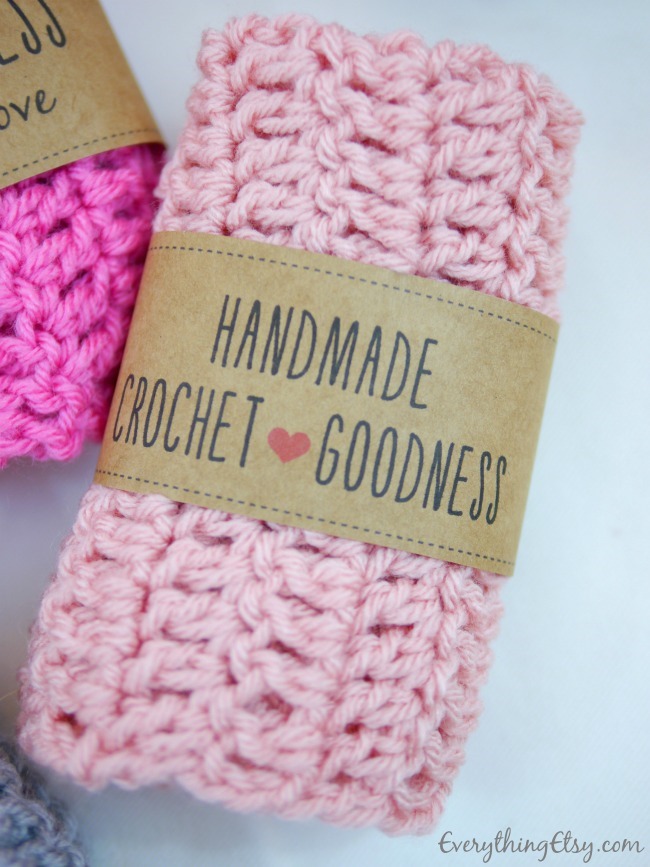 Here's the pattern…
I used Lion Brand Yarn – Vanna's Choice and Vanna's Choice Baby. You'll need a J size crochet hook to have them measure the same size as mine. These are a 10 inch square for a nice oversized luxury washcloth.
Start with a loop and chain 32
Row 1 – Double crochet in the 2nd stitch from the hook and then continue to double crochet 30 to complete the row.
Row 2 – Turn and chain two. Double crochet 30 to complete the row.
Continue until you reach 15 rows total. It should be a square. Finish off your last stitch and weave in the extra yarn.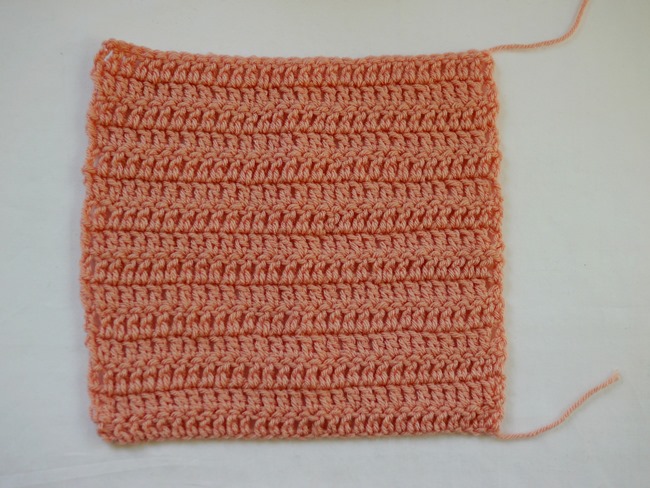 Simple and sweet!
Pair a washcloth and handmade soap together for a sweet gift!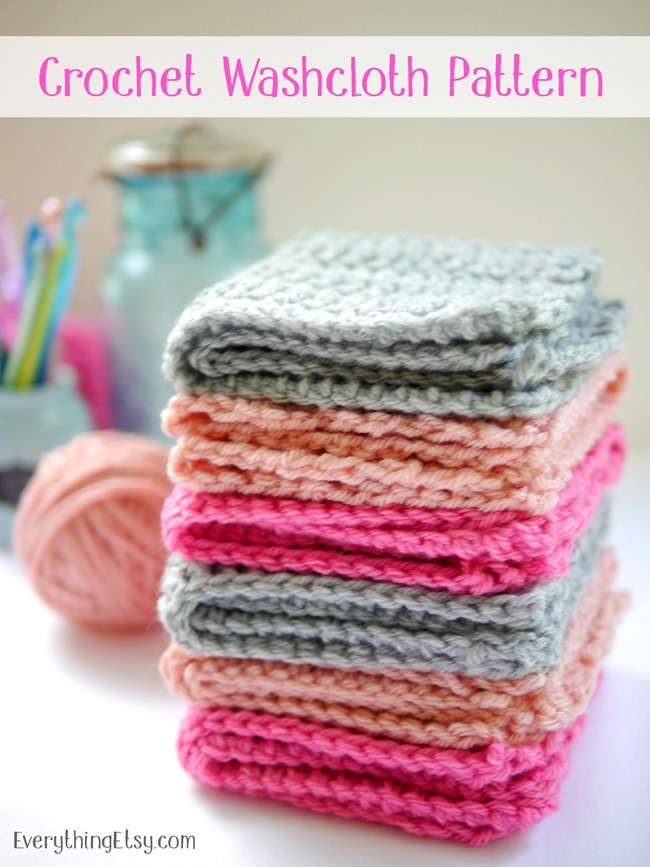 You can find tons of free crochet patterns in our past posts right here.
What kind of small crochet projects do you like to do? I'd love to hear about them.
I'll be teaching a crochet class at the upcoming Snap Conference and I'm thinking up easy projects to share.
Let me know if you try this!
~Kim