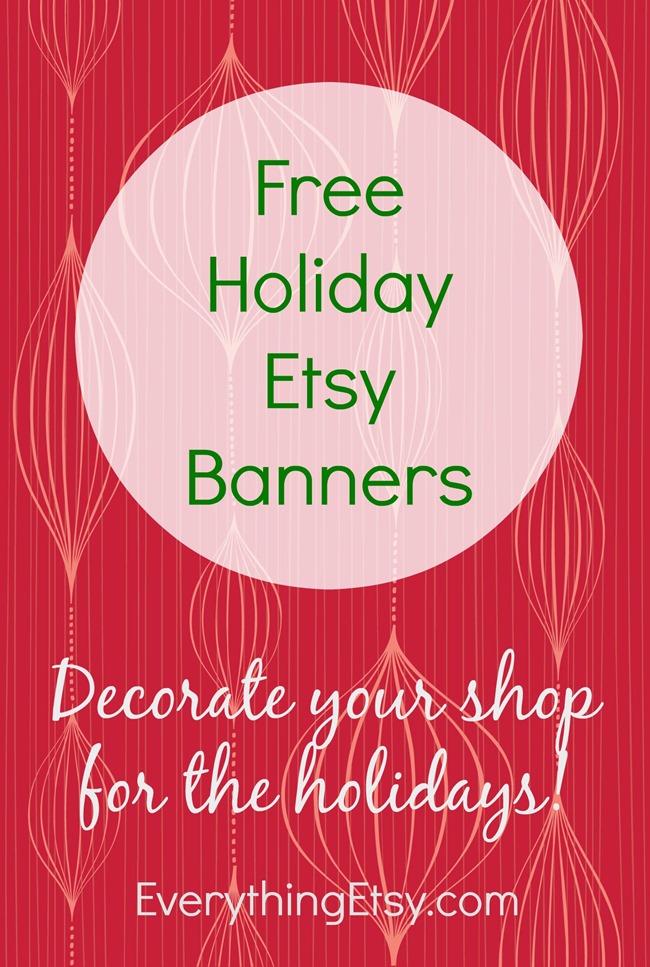 The holidays are here and it's time to decorate your Etsy shop with a festive banner!
You'll love our collection of FREE Etsy Shop Banners that you can customize with your shop name to make them all your own. It's the perfect way to put your customers in the holiday spirit.
Here's a peek at some of our holiday designs…






Need help getting your shop name on the banner or putting it on Etsy?
We have tutorials for that:
How To Personalize Your Free Etsy Banner (page one of four)
How To Put Your Banner on Etsy
Happy Holidays!!!!
~Kim