Did you know that we've got free banners for your Etsy Shop? We're adding more regularly and now are up to a whopping selection of seventeen! It seemed easier to put them all in one place from now on, so we'll just keep adding to the top of the new page for Free Etsy Banners.
Eight new banners were just added today!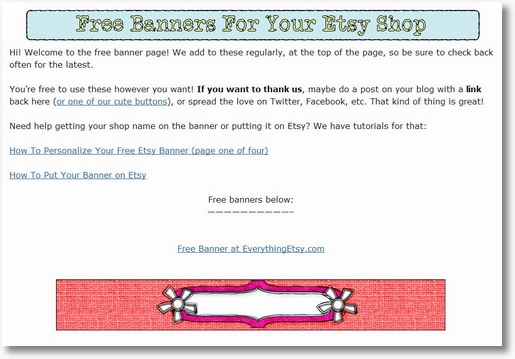 ————–
Don't forget to come back late tonight or tomorrow to link-up to the second week of the "I Made It" blog party where you can feature any of your amazing creations!
We're going to make a little improvement this week and have it so that you don't have to link-up in order to join the giveaway. That way you get a chance to win even if you don't have a post to share. But I hope you do join-in!