Once you've selected your free banner and saved it to your computer, you're ready to begin making it your own! We've found an amazing free website for photo editing! It's totally free, very powerful, and online (no download). If you find a catch, let us know, because we can't find one!
Use Pixlr.com For Your Etsy Banner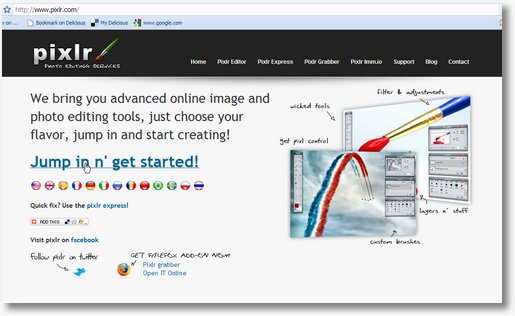 Click on the Jump in n' get started link!
Click "Open Image From Computer"
You'll need to know where you put the EverythingEtsy free banner on your computer.