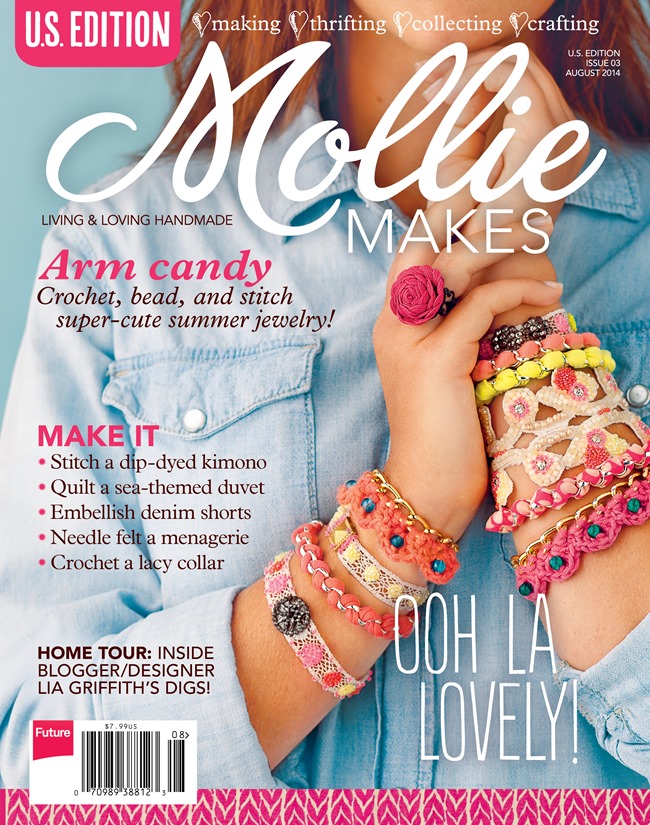 The newest issue of Mollie Makes Magazine is out….and I'm in it! Woot!
Have you seen the new U.S. Edition yet? Check it out at your local craft or bookstore. You should even start seeing them at Target and Walmart. If you KNOW you HAVE to have them all…subscribe and save 77% off the cover price right here… www.molliemakesusa.com/buynow!
Some of you might already know that I write the Backstory for Mollie Makes, but this month I have this super fun, beachy tutorial to share…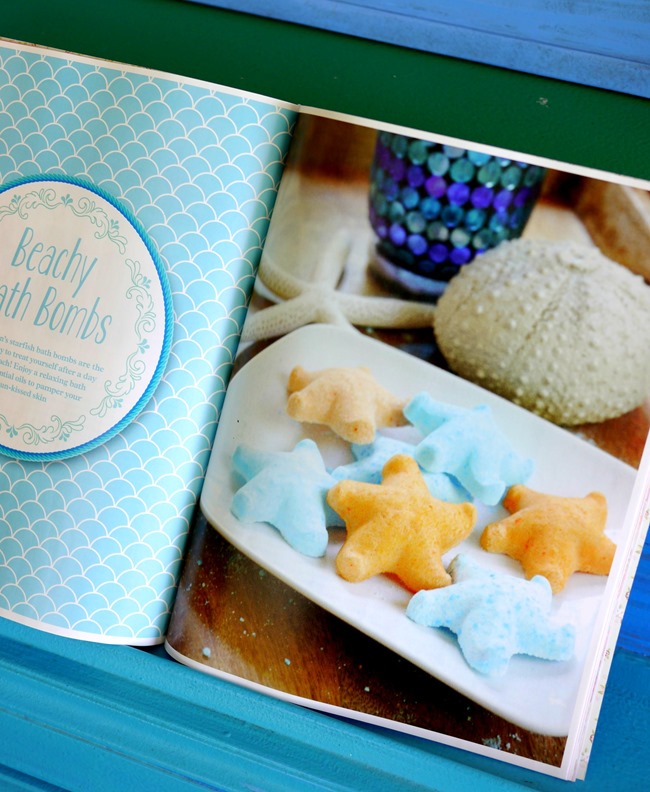 Bath bombs are so popular and such an inexpensive DIY project! Don't pay for them at the mall…really, don't!!!
Enjoy a relaxing bath with these starfish bath bomb. They're perfect afte a long day at the beach. I love the idea of leaving them out for guests that visit during the summer, or you can wrap up a few as a gift.
Get the full tutorial in the August issue of Mollie Makes!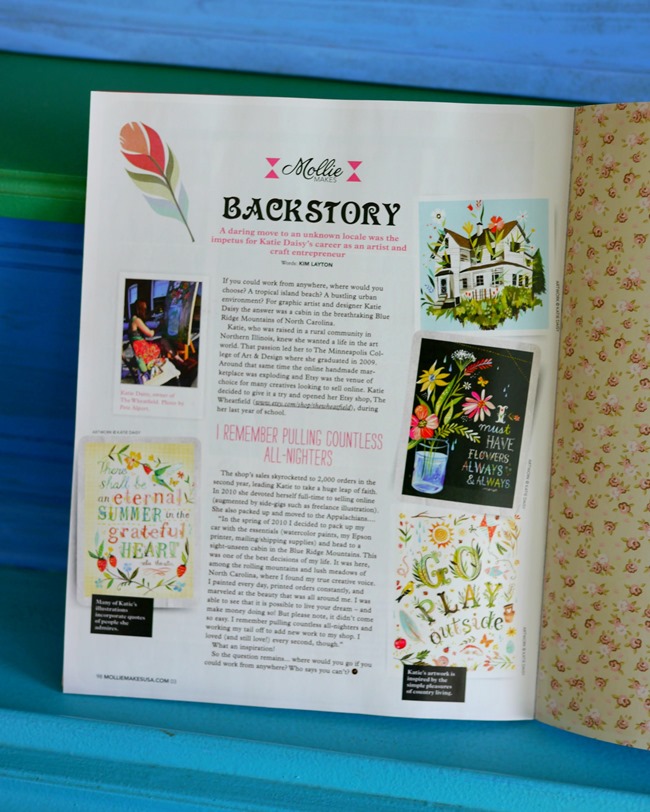 Here's a little peek at the Backstory for this month's issue…it features Katie Daisy! She's amazing!
I love that Mollie Makes shares Etsy success stories! It's amazing what can happen with a dream and a bit of creativity.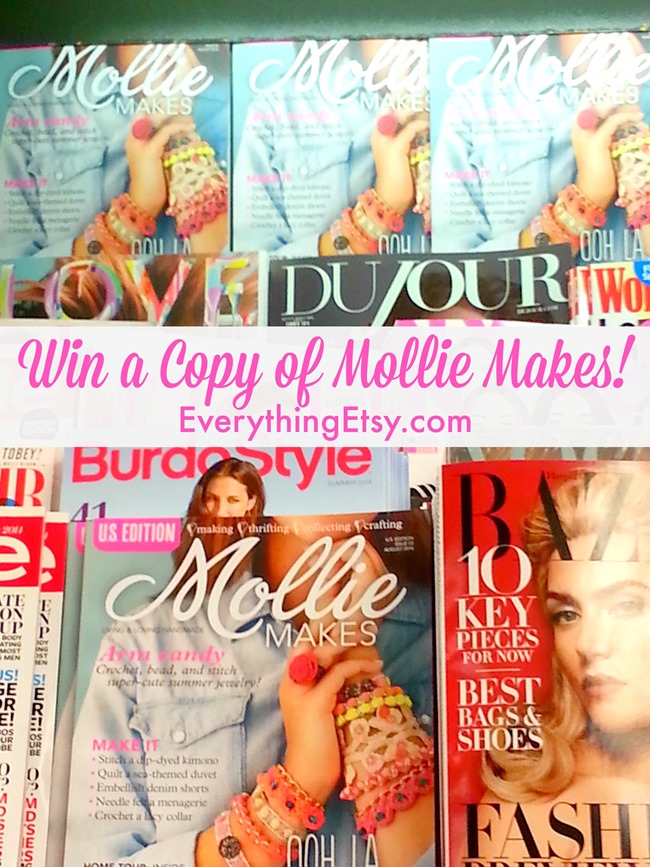 Would you like to win a copy of Mollie Makes? Well, I have an extra copy and one lucky girl is going t win it!
Thanks for sharing in this little happy dance moment with me!
Enter with the widget below! Good luck!
~Kim