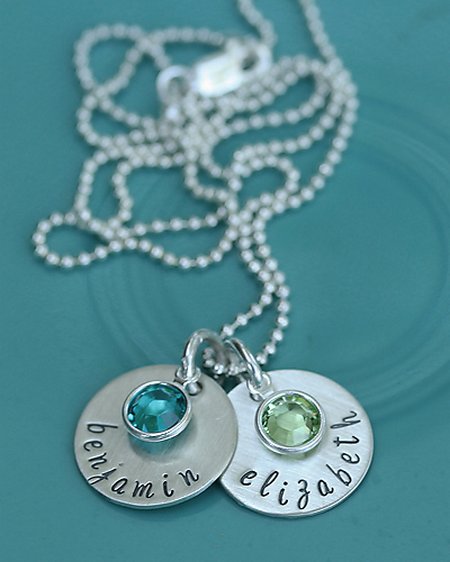 The Vintage Pearl is well known for creating unique handstamped jewelry that is simple, sentimental and meaningful!
Don't you just love every single design? I sure do!
Every piece is handmade with sterling silver, freshwater pearls, or crystals. There are so many beautiful designs at The Vintage Pearl!
Here's a sample…

This inspiring bracelet is one of my favorites!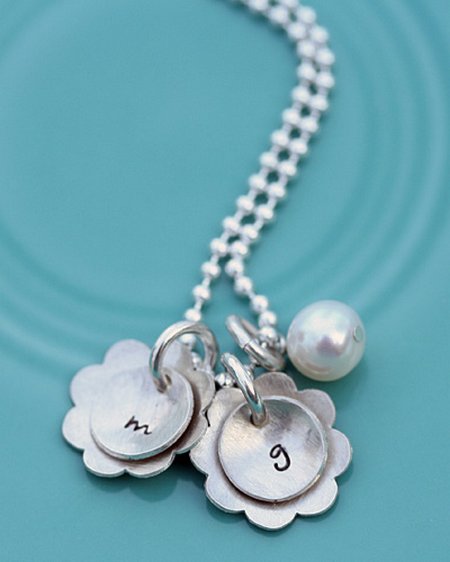 Oh, these are just darling…and the flowers are perfect!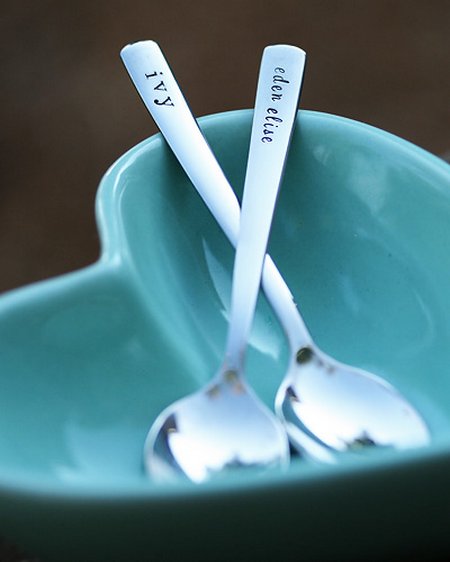 Engraved baby spoons make fabulous shower gifts!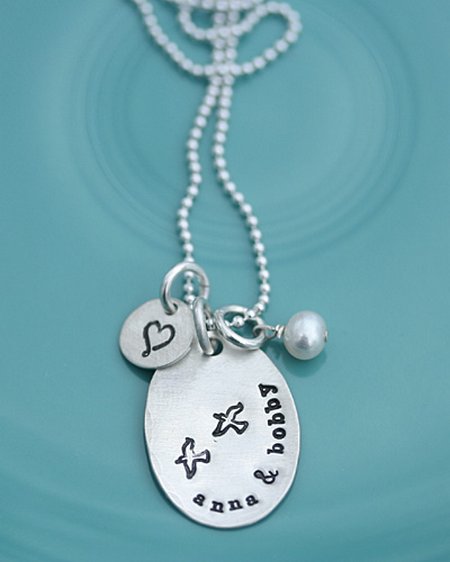 Love birds are simply sweet!
The Vintage Pearl is full of beautiful handmade treasures, and a great inspiration for the rest of us with Etsy shops. I recently saw one of their ads in Real Simple Magazine! Yay for handmade!
Erin has a wonderful blog with beautiful photos that I really enjoy. You might want to stop over there and take a few minutes to browse.
To celebrate out 996th follower we are having a special giveaway! Yes, 996th! I just couldn't wait another day to get to 1000! The little counter thing gets on my nerves anyway.
Thanks for all the support! I love your comments and emails with photos and encouraging words! You Rock!
One lucky, lucky Everything Etsy reader will win a $50 gift certificate to The Vintage Pearl! Isn't that awesome?!
Erin has a wonderful collection that you must see for yourself, so hop on over to The Vintage Pearl website and let me know what you would LOVE to wear!
Just leave a comment to enter.

For additional entries:
Another comment if you Tweet about this giveaway on Twitter

And another if you post the giveaway on Facebook or your blog, linking back to this post
You can enter up to 4 times! Good luck!
This giveaway is closed. Thanks for all the wonderful comments. The lucky winner is #120!

Congratulations Angie!!!
This giveaway ends February 15th at midnight!
~Kim