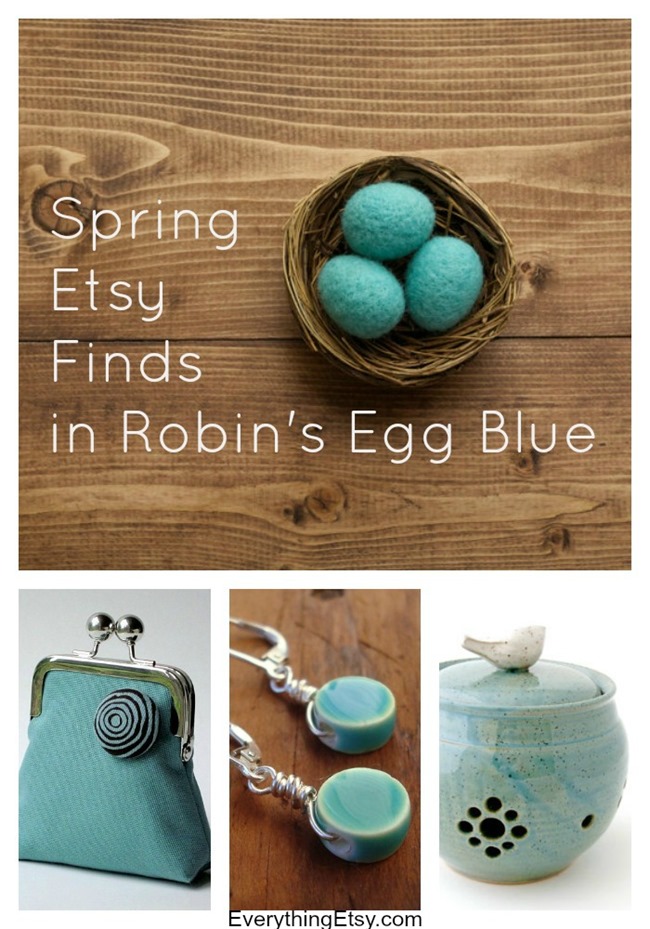 There's something about the beginning of spring and Robin's Egg Blue that makes me feel like the season is full of beautiful possibilities! I want to decorate my whole house with spring colors, but a touch of this lovely blue in every room will do wonders. Do you have a favorite spring color?
Enjoy this collection of beautiful Etsy finds to help you welcome in spring…
Robin Blue Felted Eggs – Built on Branches
Blue Coin Purse – By My Touch
Blue Moon Earrings – Needful Things Jewelry
Little Birdie Garlic Keeper – Abby T Pottery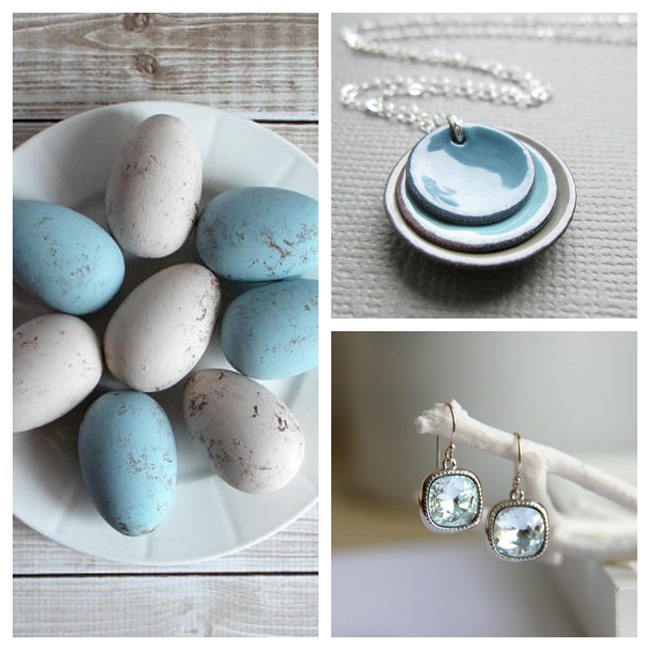 Wooden Robin Eggs – Madis Treasures
Modern Enamel Necklace – Armillata Designs
Crystal Earrings – Simply Mad Jewelry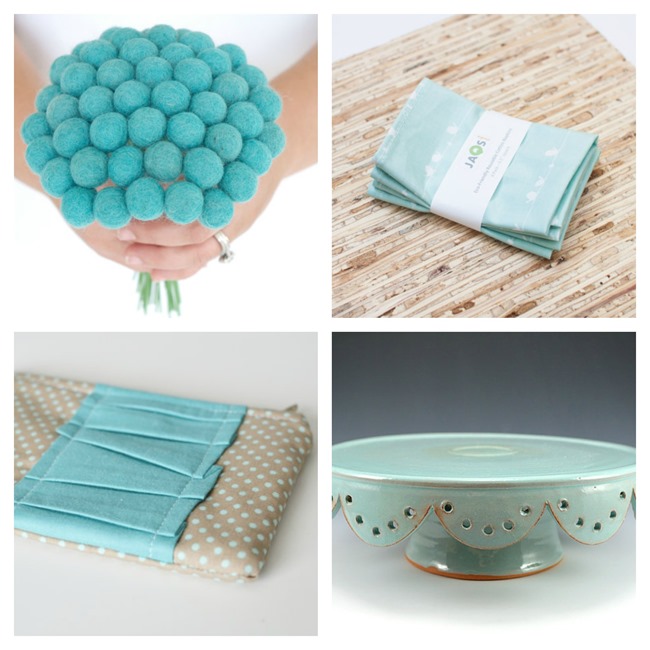 Felted Wedding Bouquet – Fairyfolk Weddings
Blue Cloth Napkins – JAQS Studio
Ruffle Zipper Pouch – Amanda Fair Designs
Cake Stand – Rhyno Clayworks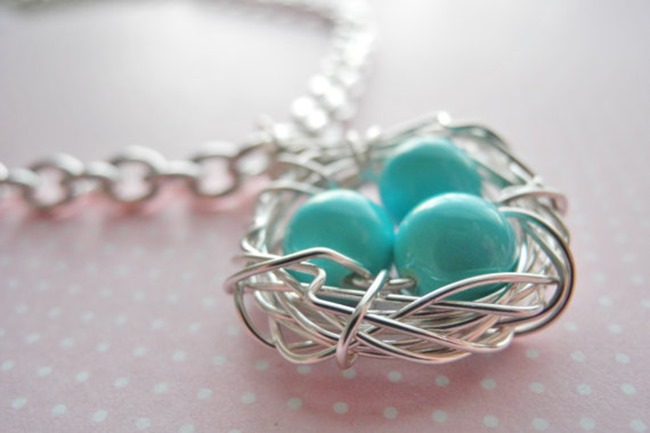 Nest necklace – Knottin' Pearls
Etsy is full of fabulous spring treasures made with love. Time to shop!
How do you decorate for spring? Fresh flowers? A new wreath?
~Kim