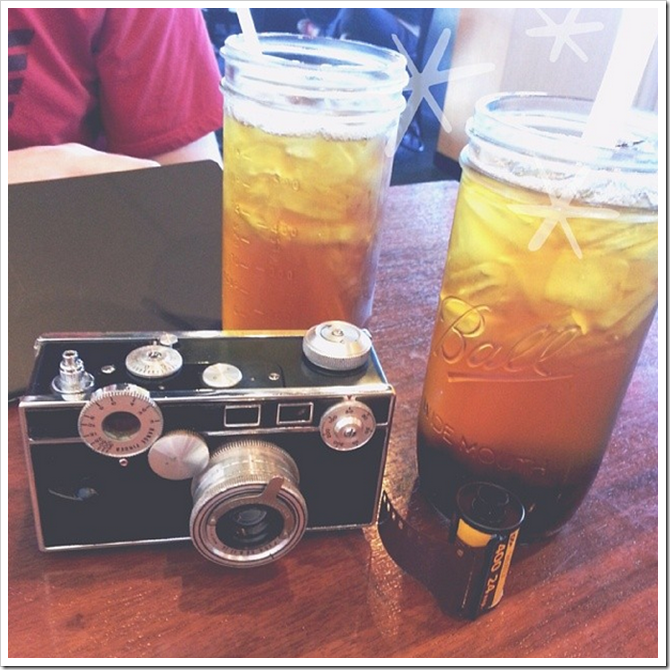 Let's share Instagram photos!
Instagram with #EEInstaFriday and I'll follow you!
Here's what I've been up to this week…
Tea and a vintage camera…my youngest son is so old school! I love it!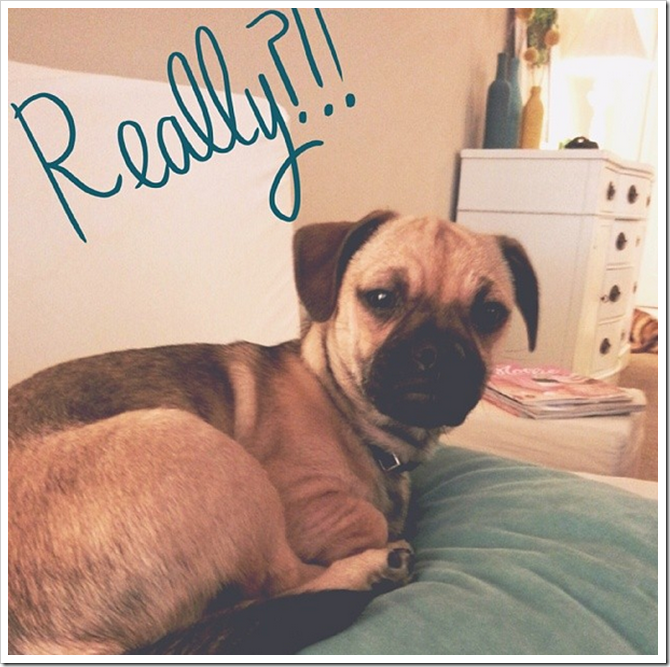 This is my oldest son's puppy…he's a piece of work! What kind of dog is he? Well, he's mom is a pug…that's all we know. Mr. Gibson does whatever he wants and thinks all the pillows in the house belong to him.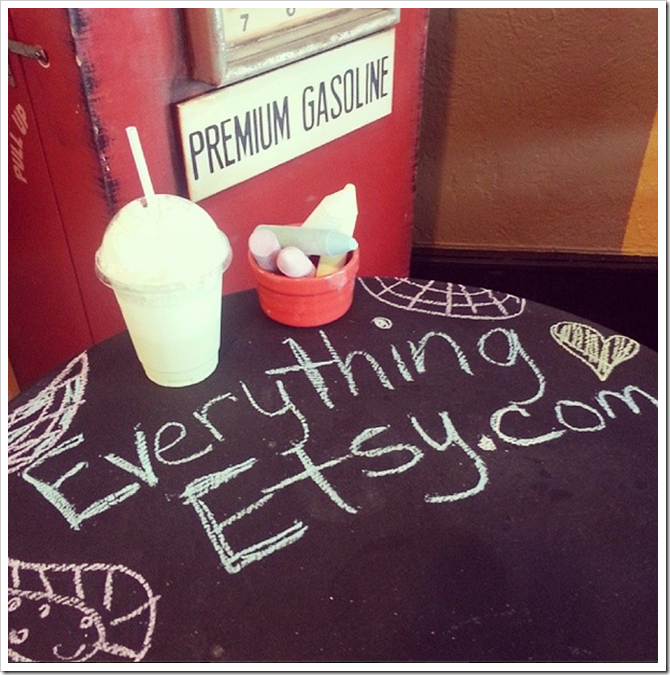 I left my mark at an awesome coffee shop. They should watch out when the supply chalk and a chalkboard table…just sayin'!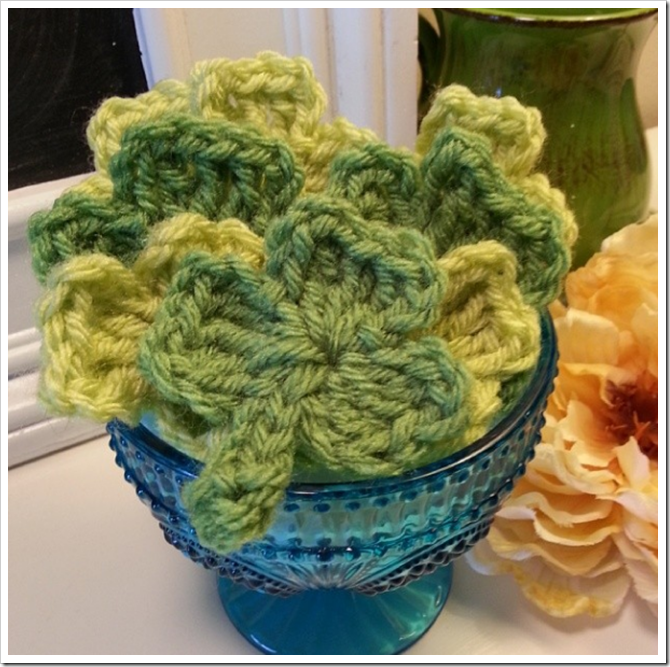 These are my sweet little crochet shamrocks…you can find the simple pattern and video here. They're addictive!
So, that's a peek of my week through Instagram photos.
What have you been up to?? It's your turn to share!!
Share your Instagram photos with #EEInstaFriday and so I can follow you!
You can find me here… Everything Etsy on Instagram.
~Kim