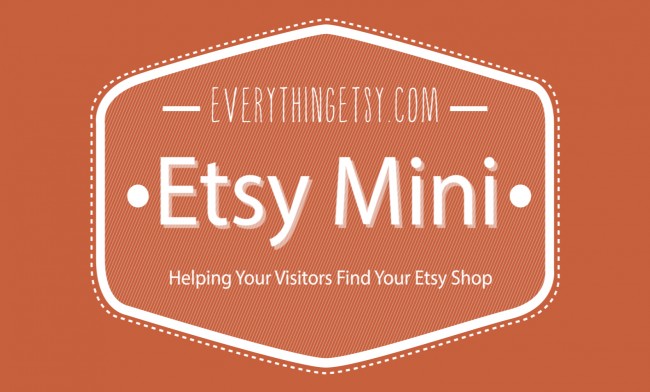 Etsy Mini Video#2
Last week, we shared a new video that showed how to create and install an Etsy Mini on your WordPress blog. Here is that post.
One of the comments asked the question, paraphrased, "Ok, so I got it, but how do I help people find it. I need a menu link or something to get them to the page with the Etsy Mini… how do I do that?"
This video answers that question and also demonstrates how to set the Etsy Mini as the home page for your site, making it the very first thing visitors see when they go to "YourAwesomeWebsite.com"
If you're interested in making an Etsy Mini an integral part of your marketing strategy, this video might help. It's also a great way to learn a few new WordPress tricks.
Note: After we did the first video, we found out that you can't do an Etsy Mini if you have a WordPress.com blog (vs. WordPress.org self-hosted).
Let me know in the comments if you have a question. I'll be happy to help.
~ Tim