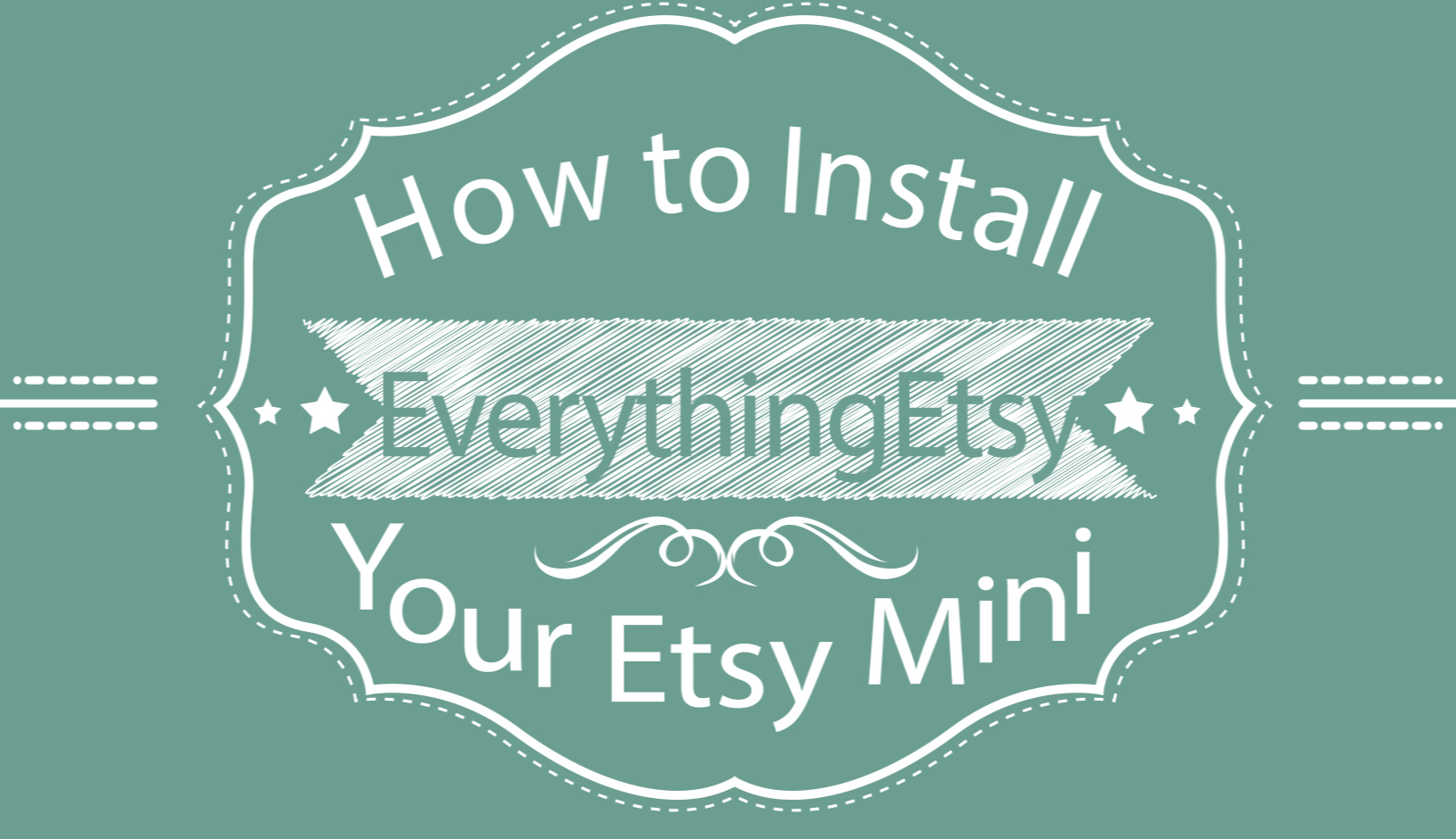 Etsy Mini's have been around since before we started selling on, or blogging about, Etsy. In fact, we wrote about using them and did a video like this almost five years ago right here on EverythingEtsy.com .
A lot has changed during that time, but the incredible usefulness of the Etsy Mini is one thing that has stayed the same.
If you're not familiar with the term "Etsy Mini", it's essentially a customizable bit of code you get from your Etsy shop dashboard that, when placed on any other website such as your blog, will display the latest and greatest from your Etsy shop. Sweet!
Etsy Mini's work great for blog sidebars and even for creating an entire page to display your items as a quick version of a "My Etsy Shop" page on your own site (where you can control the adjacent content).
The video we did for that post back in 2009 was hosted on a free service that has since (apparently) gone away, which means the video was lost. No worries, we made a new one. And to show just how much better we've gotten in five years, we were able to increase the length of the video from 4 minutes to 9 minutes plus!
How is longer better? Here's how…
Five years ago we read that shorter videos were the way to go. That's what people wanted. So we did our best… but often felt rushed. In the five years since then we've learned a thing or two about the value of free blog posts, videos, and such… specifically that they have no value if they don't actually teach you what you need to know! So we threw the time limits out the window and now focus on just being helpful!
If you would like to know how to put an Etsy Mini on your blog or website, this video will show you. And if you still have questions, lets hear them in the comments!