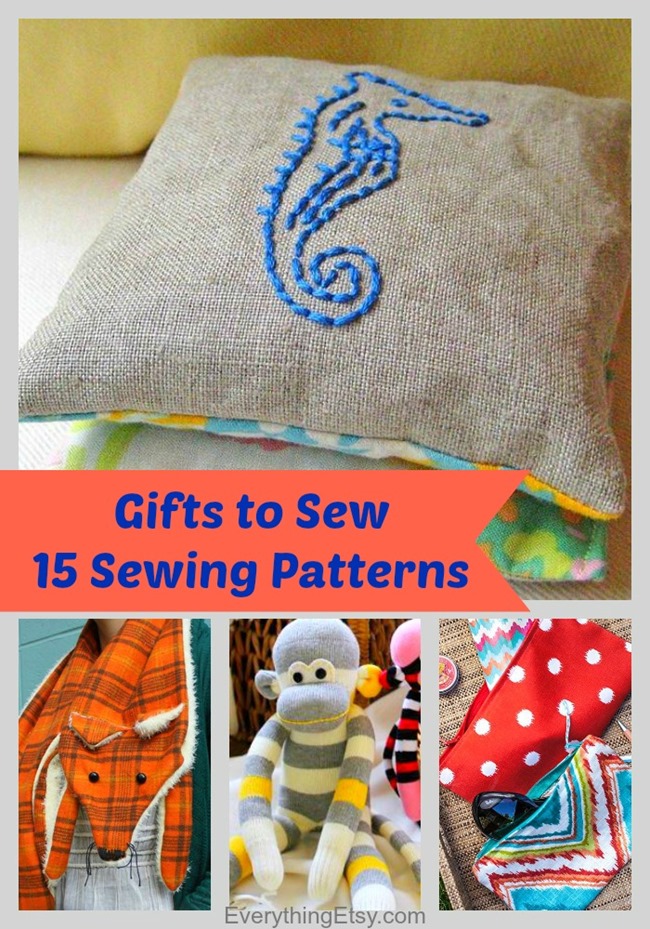 Looking for some quick handmade gifts to sew? You'll love these creative sewing patterns!
I'm always watching for projects that can look super cute and won't require hours and hours, and hours of sewing. That takes the fun out of it for me since I'm not an expert when it comes to sewing.
Handmade gifts are one of my favorite things. Below you'll find sewing tutorials that make perfect gifts for any occasion. I've included the tutorial for my lavender sachets that I've given to tons of friends and family over the years.
Enjoy this batch of lovely gifts to sew…
15 Sewing Patterns
I know you had to find a little sewing inspiration from those patterns. Sew up a bunch of handmade gifts to share this year!
Other posts you might like…
Check out our Tutorials Gallery for our latest DIY projects!
Sew any cute projects lately? I've been working on some funky pillows for our vintage camper. I LOVE pillows.
~Kim