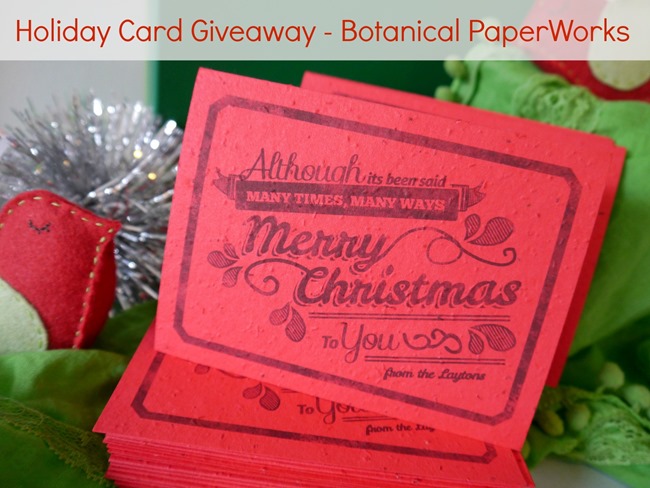 Personalized Holiday Card Giveaway from Botanical PaperWorks
It's the time of year to start thinking about your holiday cards! Why not mix thing up this year with a plantable card…yes, you can plant it to grow beautiful flowers! Now that's original!
Express yourself with stylish and eco-friendly personalized Christmas cards from Botanical PaperWorks that grow wildflowers. Choose the design that best reflects your style, from vintage to modern to funny. And when you send these personalized Christmas cards, you'll also be sending the gift of flowers.
Each personalized Christmas card is printed on premium seed paper, a special paper that you can plant. You'll grow a colorful bouquet of wildflowers along with your holiday greetings.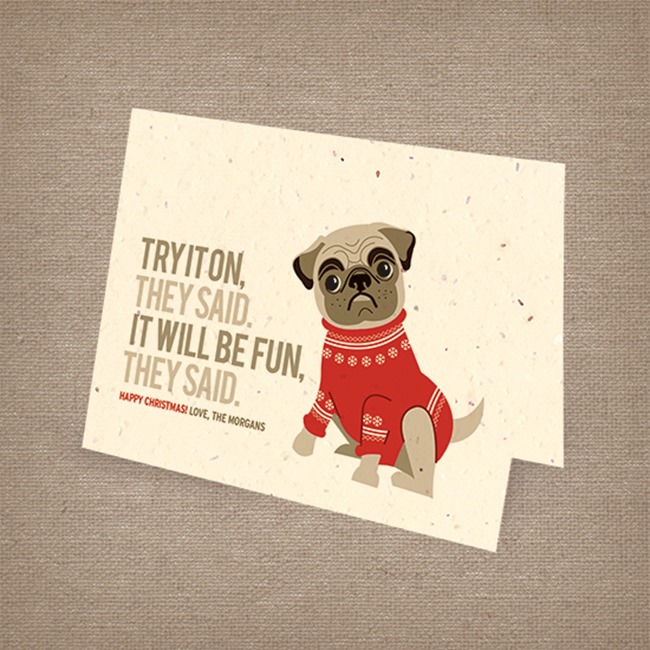 Since my son just got a baby pug these might be my new favorite design! Pug holiday card…oh my goodness!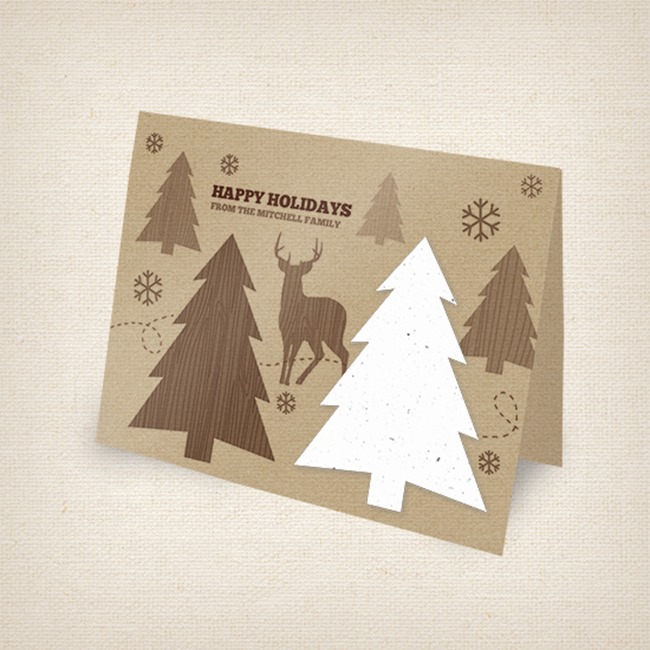 Looking for a rustic card?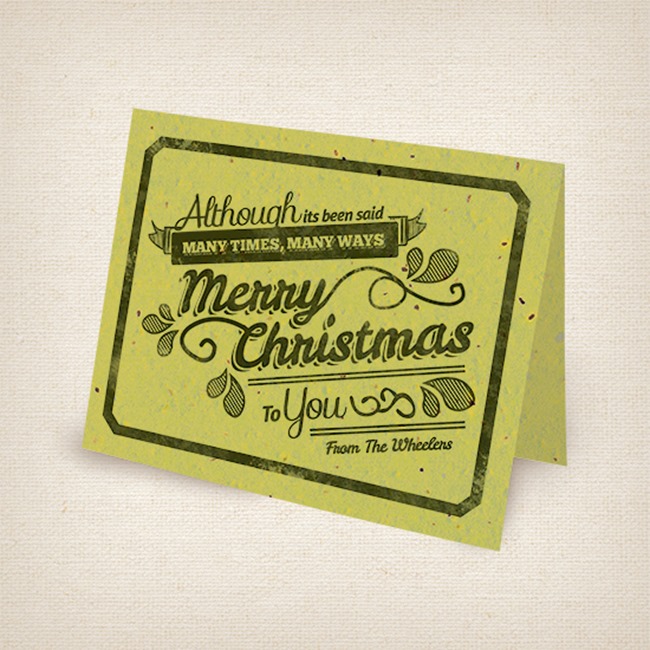 Go green and order this lovely holiday cards today!
Botanical PaperWorks sent me a set of vintage style holiday cards and I can't believe how neat they are…you can plant them! They're a lovely weight and quality, and everyone will love how they can recycle your card into flowers!
You can find wedding invitations, thank you cards, note cards and so much more on this great site.
To see all the holiday designs available, visit Botanical PaperWorks. Don't miss the matching return labels!
Enter to win a set of personalized holiday cards and labels of your own!
Just use the widget below…good luck!
~Kim
a Rafflecopter giveaway