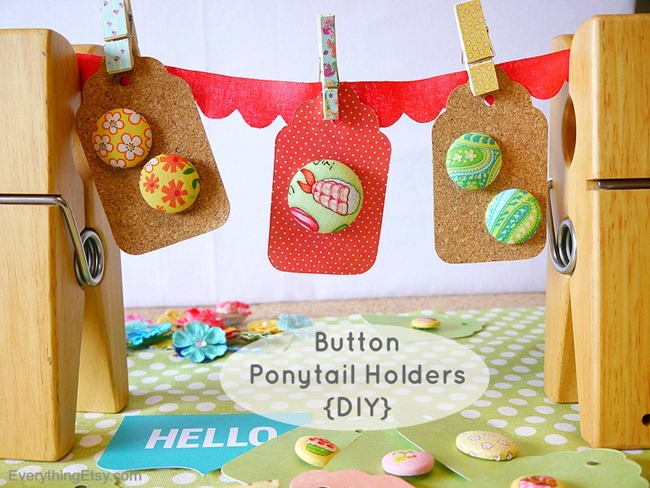 Fabric button ponytail holders have always been one of my favorite handmade gifts during the holidays. I sold them in my very first Etsy shop and loved the response from customers. The thought of little girls wearing my hair accessories all over the world always made me smile…you gotta love that about selling online!
Kids are heading back to school right now and these ponytail holders would be the perfect little treat for all the little ones you know.
You can match any outfit or let them shop for their favorite fabric and then make them together…that would be fun!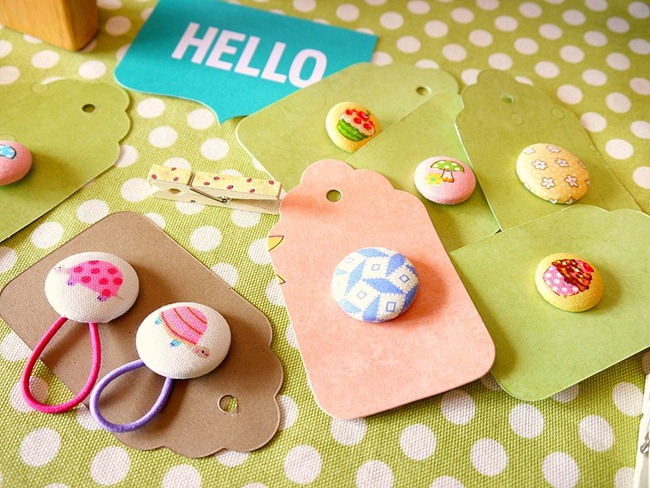 Don't forget to make a couple for yourself…they can look rather chic in polka dots and modern patterns.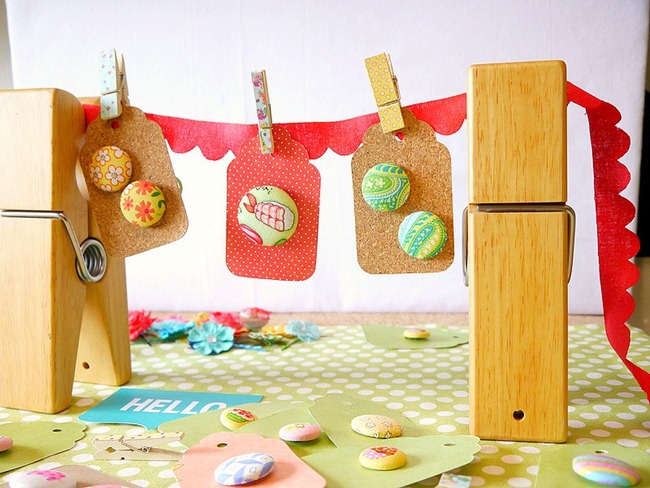 They are so easy to make…you MUST try it! Have I convinced you yet???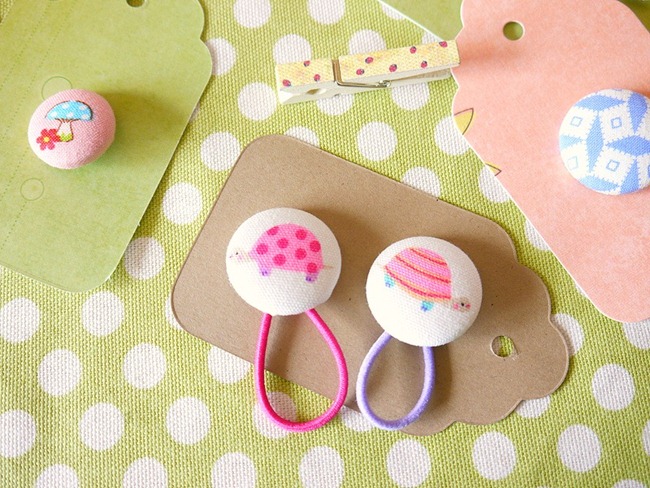 You can find my ponytail holder tutorial right here. The tutorial is shown using upcycled fabric…the possibilities are endless!
If you have any questions while you making them just let me know.
One tip I would like to mention right now is that thicker fabric is harder to work with…like the Japanese fabric I used above with the turtles. I still use it, but thin fabric is so much easier to control!
Have you ever made ponytail holders or any other hair accessory?
~Kim