This post is sponsored content from BlogHer and Panasonic Lumix.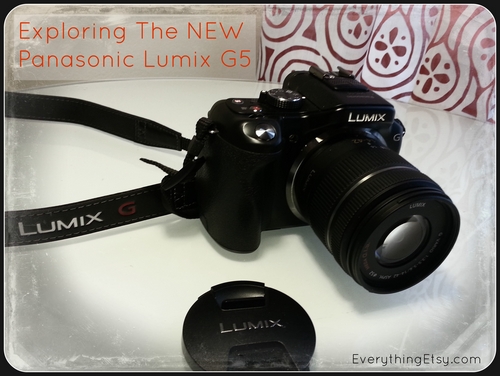 Have you ever set one of these two goals only to meet with either total frustration or some "consolation-prize" level of semi-success?
Learn to use a quality DSLR camera.
Learn to use Photoshop in a really useful way.
If you have, then you and I are in the same boat because I've gone for both of these a few times, complete with buying how-to ebooks and a "decent" DSLR camera. Yet I still don't feel even close to "getting it".
But that, I'm happy to say, is yesterday's news thanks to the camera I'm going to share with you today.
Readers of EverythingEtsy know a couple things about me. One is that I'm not very techy at all. If not for the help of my sweet husband and blogging partner, Tim, I would spend much more of my life in a state of extreme techno-frustration, stubbornly refusing to be beaten down by my "useful" gadgets.
The other thing is that I think pictures are probably the single most important part of success online. They're important for selling on Etsy, blogging, building a great website, social media (Pinterest, Instagram, etc), and more. But most important for me and other Etsy sellers is product photography.
One camera has changed my world, so let me tell you a little about it.
The Panasonic Lumix G5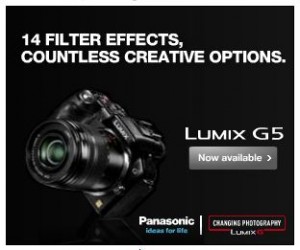 First things first. If you don't have time to read all the fun details about this camera, let me just give you the most important points I've noticed since I started using it.
It takes incredible pictures. –
Obviously the most important thing. The 16 megapixel sensor coupled with interchangable high-quality lenses makes for outstanding results.
It's smaller and lighter, by far, than comparable DSLR cameras. –
A really big deal when traveling with the camera or holding it still for video recording.
The low-light capabilities are shocking –
I'm really not kidding, it's amazing. This feature totally makes a major difference for me and anyone doing indoor photography (such as products) or who photographs concerts or events (such as weddings).
The video recording is (to my untrained eye) professional quality. –
I'm no expert, but we have an HD Flip camera and the difference is night-and-day.
Maybe I just don't know what I'm doing…
A critical reader of the above four statements might say I just haven't ever had a decent camera before or don't know how to work one. To point A, untrue: we currently own an Olympus DSLR and before that we had a 35mm Canon EOS with a bag full of fancy lenses. To point B, not knowing how to work a "decent" camera, true dat.
And that's probably the most important point about this camera and why I'm so thankful to have one. It takes pictures that look great and I can actually work it. What a concept.
The Two Best Features of the Lumix G5
(aside from the awesome pictures, that is)
1. Easy to Use Menus
The menu system on this camera is intuitive. It only took me a few minutes to get the hang of my most frequently used settings. I can change from one creative filter to another with just a couple of clicks.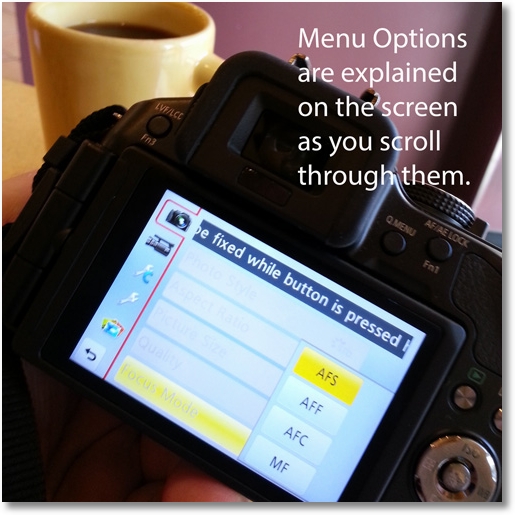 The more in-depth settings are also easy to follow and the camera actually explains choices to you as you scroll through options.
2. Creative Filters Built-In
Jumping back to the two goals mentioned at the beginning of this post, the second one was learning to use Photoshop in a really useful way. I already used Photoshop to do some basic edits such as cropping and adjusting brightness and contrast. But I never really could figure out how to really get the great results I knew were possible.
Well my frustration is over. Now, the camera does it for me. And it does it better!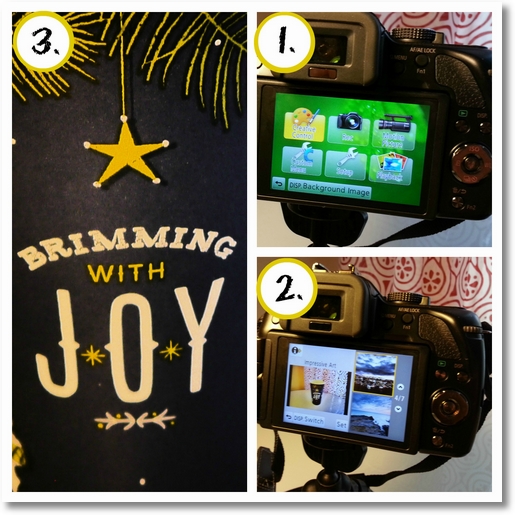 The fourteen creative filters found under the "Creative Controls" menu are amazing. I use one of them with almost every shot I take.
Again, I'm NOT a photography expert, so I really don't know what I'm talking about. This is all about ease of use and results for me. Easy is putting it mildly and the results are great.
These are a few of my favorite options:
High Key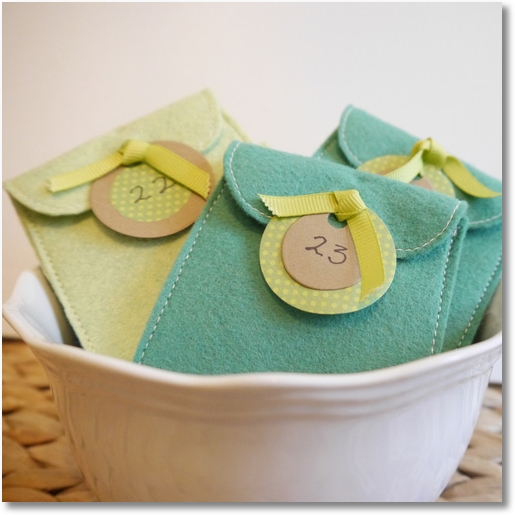 High-Key is the setting that really made a difference in my life. No more waiting for the perfect time of day to get a good indoor close-up with realistic color and great detail.
Dynamic Monochrome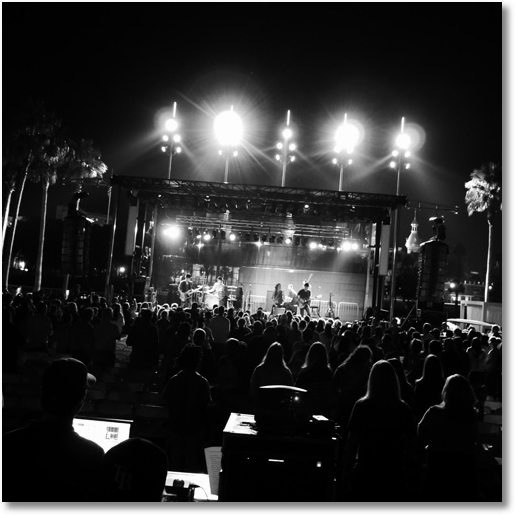 Impressive Art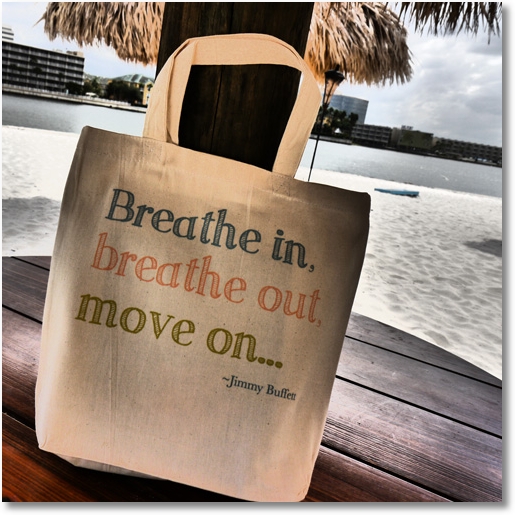 More Features You Should Know About
16 Megapixels means excellent detail shots. Take a look at the comparison below. I took one shot with my 7.1 Megapixel Point-and-shoot, and the other with the G5, then zoomed in for a closer look.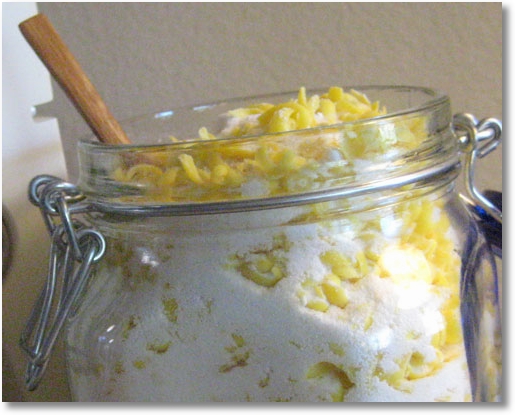 Image 1 (above) – 7.1 Megapixel point-and-shoot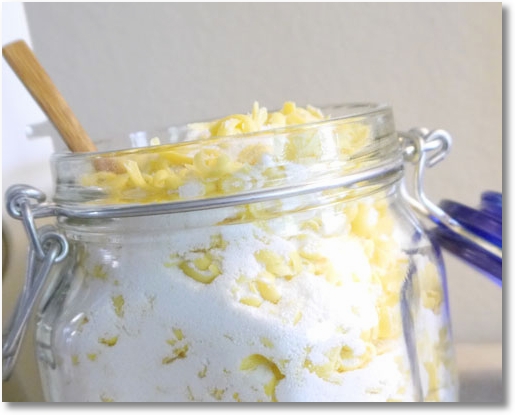 Image 2 – Lumix G5 – 16 megapixel
The point-and-shoot takes a decent picture for sure, but as you can see when you zoom in, the extra resolution of the 16mp Lumix camera means much better clarity and sharpness even up-close.
Great HD Video Shooting
We've done a couple of videos with the new camera and it was incredible. The same great effects can be used for video which really helped with a less than perfect lighting scenario. We previously used a flip HD video camera, but it now lives on the shelf next to my old point-and-shoot.
Interchangeable Lenses
I can't wait to get a chance to try out some of the available lenses for this camera. I've read that the 20mm f/1.7 Pancake Lens will open up a whole new world of low-light and shallow depth-of-field photography that I've always wanted to do but couldn't. There are dozens of other lenses available for every type of photography imaginable.
A Perfectly Designed LCD Display
I totally love the LCD display on this camera.
It's huge and beautiful

It is a touch screen allowing for snapping the shutter and other functions by touch

It rotates and flips to make it useful in a vast number of shooting positions (like holding it down low on the floor or a table and shooting upward)

It has an auto-off feature to shut the screen off when I want to use the viewfinder, which is really great in its own right.
Advanced Face Recognition and Face Follow
Another feature I've really enjoyed is the automatic face recognition focus option. When this feature is turned on, the camera does a great job of finding the face(s) in the shot and focuses quickly and perfectly. It can also be set to follow the "face" and maintain focus, even as you or the subject move around.
Way More Stuff I Can Actually Use
I'm forcing myself to stop going on and on. This isn't a "photography blog" and I'm really not well-versed in the features of great cameras, so trying to explain them in writing is a little bit of a challenge for me.
The bottom-line is that I can actually use this camera. I have a fancy DSLR that I can't figure out because I don't know much about ISO, shutter-speed, exposure, focal lengths, etc. And I don't really want to learn.
This camera works great and produces professional quality pictures without forcing me to learn more than I want to learn. The transition from a simple point-and-shoot was simple and quick. Now I can increase my knowledge of the more advanced features of the camera slowly, at my own pace, while totally enjoying the camera in the meantime.
Add it To Your Wish List!
The notorious economic downturn of recent years hit our house pretty hard and my spending habits will never be the same no matter what, so I'm pretty shy about telling anyone they should buy anything (unless it's handmade!). But if you're thinking of getting a new camera, and you're ready to invest in something a little above entry-level, then my experience so far with the Lumix G5 has me ready to recommend it without hesitation.
If anything happens to change that opinion I'll let you know, but if you just keep seeing great pictures on my blog, you'll know its just my awesome camera!
~Kim
This post is sponsored content from BlogHer and Panasonic.