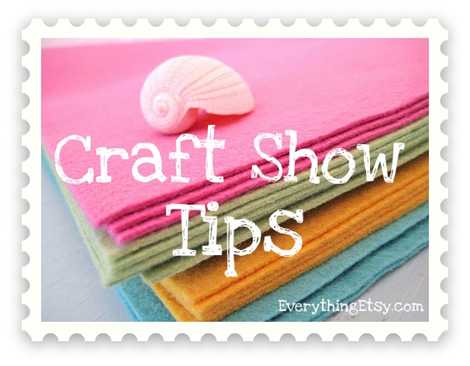 Ever walk through a craft show and try to remember some of the more interesting and super crafty display ideas? There are so many ways to create a display with cheap and easy projects that will make your booth stand out in the crowd.
Display your beautiful work without spending a ton on some fancy store displays…make your own!
Display your handmade rings in a case created just for you. Go with any color you choose and make it super cheap! Find all the details from Tea Rose Home. Sachiko started with a little something from the dollar store and some supplies she already had around the house. That's my kind of cheap! 🙂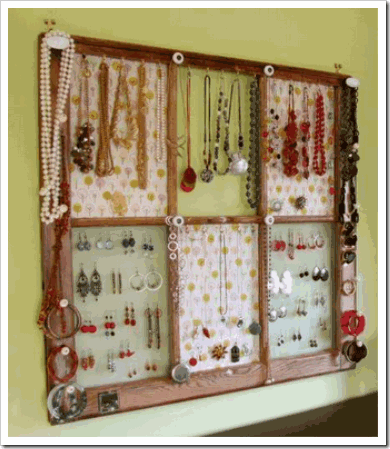 Turn an old window into a jewelry display…love this idea!
Who doesn't love a Slinky? Add a little fun to your display with this Slinky business card holder from Alamode Stuff.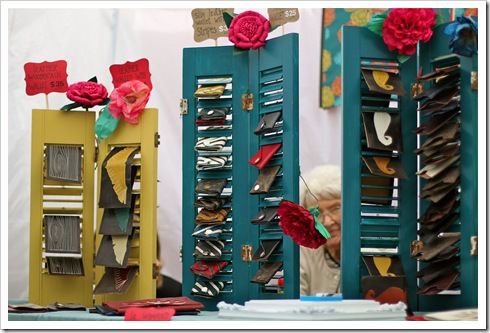 Shutters are a great way to upcycle your way to pretty display. They set up quick and add a little style at the same time…cool colors. This was created by Robbie Moto.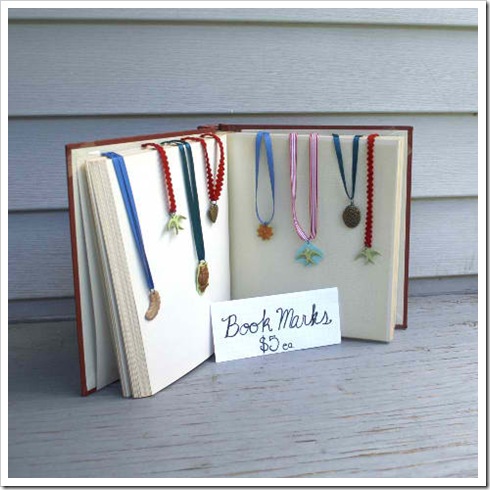 Books are a creative way to add a little something to your display. What a perfect way to display these bookmarks.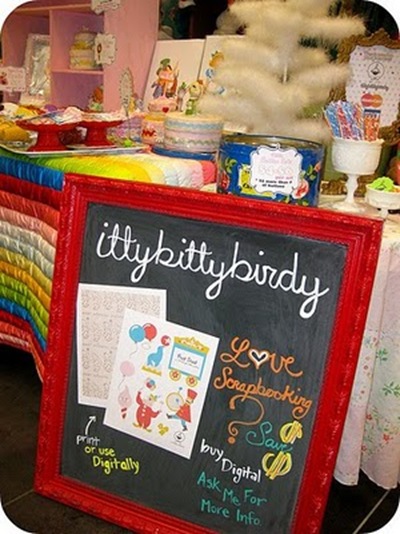 Create a colorful chalkboard sign from an old frame. I have lots of these and I use them for everything!
More craft show tips:
Do you have any craft show plans? I'd love to hear about some of your display tips.
Happy weekend!
~Kim