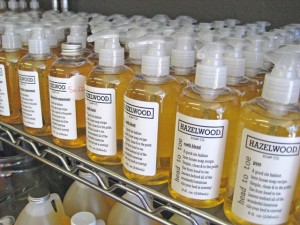 Starting an Etsy business is such an exciting time. Picking a name, photographing your items, and telling people you've opened up shop are all fun. Sometimes, all that excitement is followed immediately by the moment you've been waiting for… cha-ching…your first sale! Yay!
Other times, for one reason or another, that first sale just won't come. People show-up, they look around, and they leave. No sale. It can be soooo frustrating.
Helloooo, customer, don't you know you just left a wonderful and beautiful item, along with the chance to really make my day, on the table when you left. Uh!
Maybe this post will offer a new perspective that can help you get over that hump.
Imagine Your Etsy Shop as a "Real World" Business
Have you ever tried to think of your business as another type of business that you understand more naturally? Maybe you've got experience in a family business or you work for a successful company. We've all been customers to hundreds of businesses, so we know what we like and what we don't.
At the end of the day, businesses of various types, online and offline, aren't all that different when it comes to actually getting sales.
Think of your Etsy Shop as a "Real" store. If I think of an Etsy shop as a physical store rather than a website, it really helps clear things up for me quite a bit.
First, the products.
Do I understand the market for my products?

Do I know what makes people buy my products?

What problem, need, or want are my products the solution to?

How do my products compare to competition?

What is the answer to "Why buy from me?" or "Why choose this product?"
Then, the store itself.
How does it look outside or from the storefront window(curb appeal)?

How does it look inside? Is it easy to see what I sell, does my product look appealing, and am I focusing customer attention on the things I want to sell the most?

If a customer has a question have I provided a way for them to get an answer?

If a customer is ready to buy, have I made it clear how and where they do that?
Next, the marketing.
How well am I engaging with the community?

Am I engaging with the right part of the community (based on my understanding of who buys my products)?

Am I being consistent and repetitive in my message?

Do I have an understanding of the numbers? (such as conversion rate: I make one sale for every ten customers that come in the door, so if I want to make 10 sales per day, I need 100 customers per day in the store)

Are my expectations in-line with my marketing budget?
Chances are, if you're not getting any sales, I've just listed the reason(s) why not.
Fourteen items. If you think of your business as a real store and you're the manager and you go over and over those fourteen items, you'll find the answers you need.
It takes hard work and constant improvement to build a real business. But it can be well worth the effort. If you're selling on Etsy as more of a hobby, then you can look at the above fourteen items in a more relaxed manner. The path to more sales is there nonetheless.
The great thing about an online business is that you're not paying any rent or utilities and you don't have to sit there and pray for customers for 12 hours a day. So there's no major clock ticking. You're not going to go broke waiting. Just patiently go through the list, in-order, and see what you can make better today.
You'll get that first sale before you know it!
~ Kim