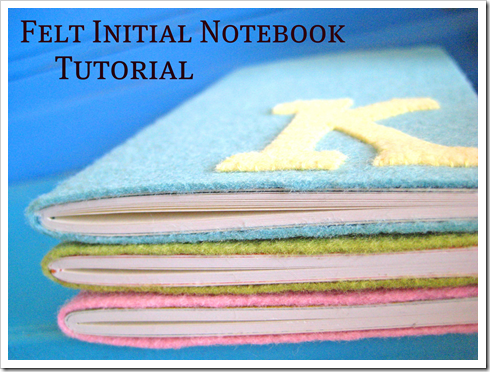 Hi, my name is Kim and I'm addicted to felt! Yes, I'll add a little felt to just about anything, and today I'm sharing how I made these sweet little felt initial notebooks. Use pretty Spring colors to create an Easter gift that perfect for any age!
This is a fun project to do with a group of children or adults with just a few supplies.
Here's how it's done…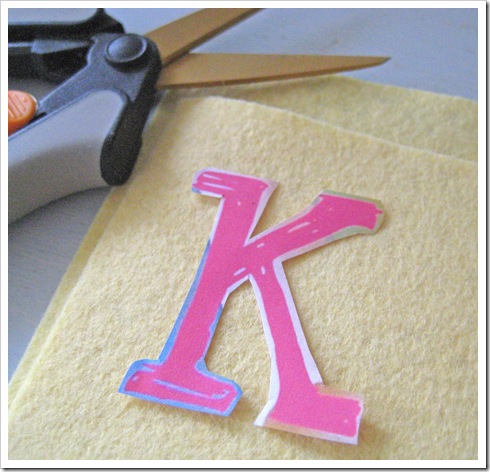 You'll need:
Notebooks
Embroidery Floss
Stick Pins
Sharp Scissors
Glue Stick
Needle
Printed Initial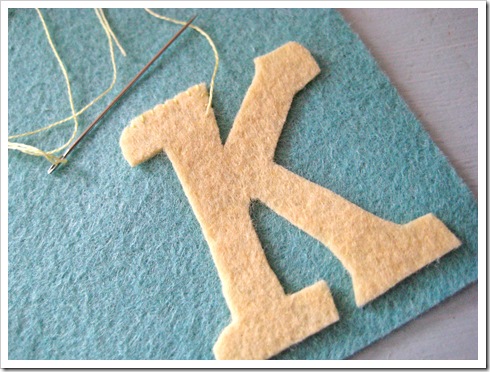 1. Trace around your notebook on a piece of paper, cut it out and use it for your template. I bought a package of 3 mini notebooks on a clearance pile for less than a dollar.
2. For the initial I found a font that I liked online and printed out the letter. Then I used the copier to enlarge it to the right size. You could easily size it before printing if you prefer.
3. Pin the notebook template and the initial to the wool felt and cut them out carefully.
4. Line up your initial in the bottom corner of your template and attach it with two strands of matching embroidery floss and the stitch of your choice.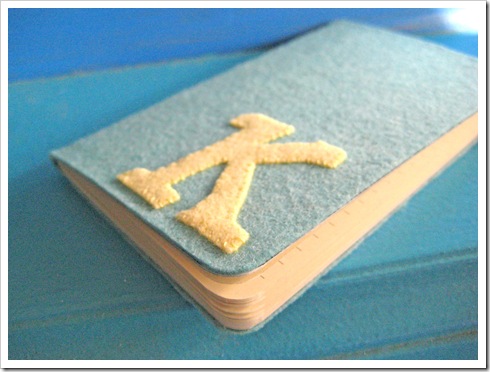 5. Once you have completely attached the initial it's time to glue your cover to your notebook. I used a glue stick that came with my Smash Book but I'm sure most scrapbooking glue sticks will work. I did test it first on an old notebook with a scrap of felt and it really stayed put!
Start at the front edge of the notebook and line up your cover. Be sure to lightly glue the whole edge and attach with pressure. Slowly add more glue and work your way all the way to the back of the notebook. It will stretch slightly as you go but don't worry.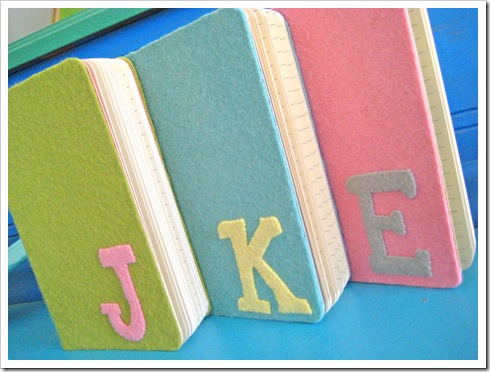 6. Once you are finished with the glue just trim around the whole notebook. Then trim again to straighten the few uneven spots you'll have left. Sharp scissors make it easier!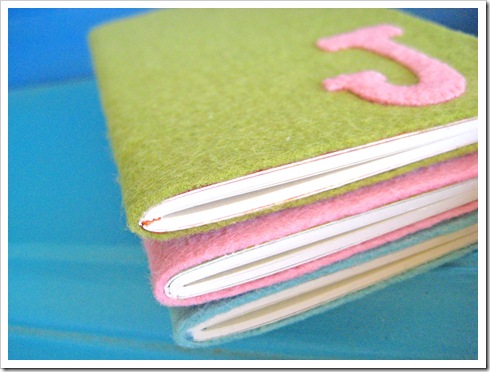 Simple and Sweet! These little notebooks are going to be gifts for some friends in Japan…handmade gifts rule, right? I hope you will try some of these quick felt notebooks for yourself!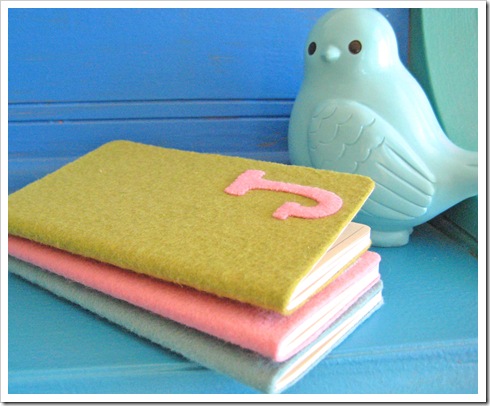 Please email me if you have any questions and I hope you'll check out my selection of beautiful wool felt at KimberlyLayton.com for your next project!
~Kim
Need more Easter gift ideas??? Check out this post of 101 Handmade Easter Craft Ideas!!!!