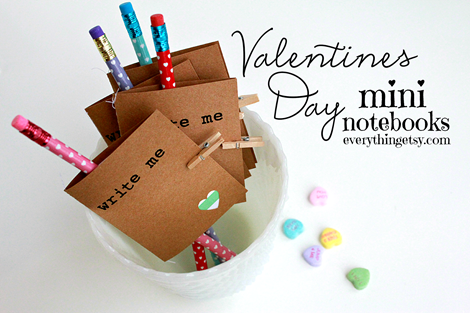 Valentines Day is my favorite holiday … must be all the hearts and all the pink!
These little notebooks are easy to make and inspired by the cuteness of conversation hearts … all sweet & colorful!
What to gather for this project:
kraft paper, index cards, heart punch, bone folder, stapler (or sewing machine) and mini clothespins.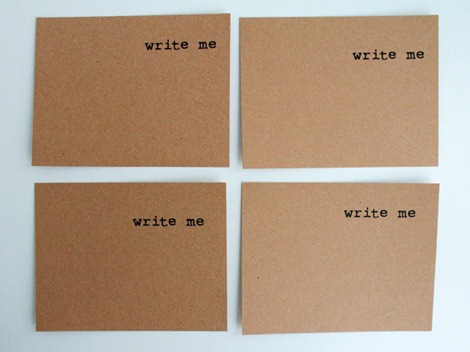 Start out in a word processing program (I used Microsoft Publisher), divide your sheet into four even sections choose a font you like and print out the words "write me". Cut into four sections for the covers.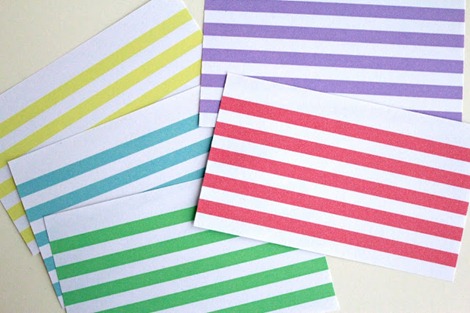 These colored index cards are my new favorite thing, from Staples, but white 3 x 5 cards would be cute too! First score the covers with a bone folder and a ruler, and fold them in half … then move on and score each index card the same way (i used 3 cards).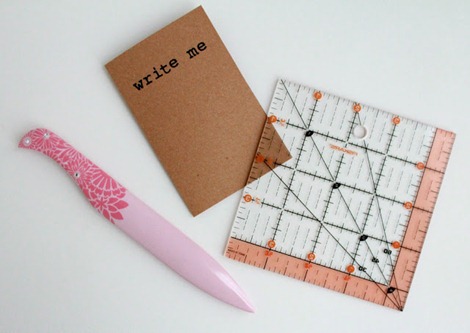 Line the cards up inside the cover and trim the bottom of the cover, to resemble a little book.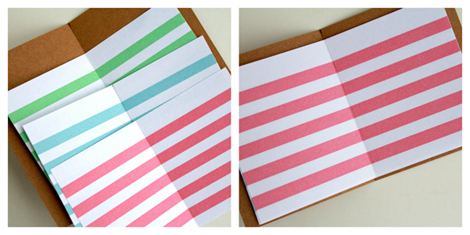 Sew down the crease with a long stitch length on a sewing machine… a stapler would work well if you don't sew! Don't forget to punch a little heart out of the cover …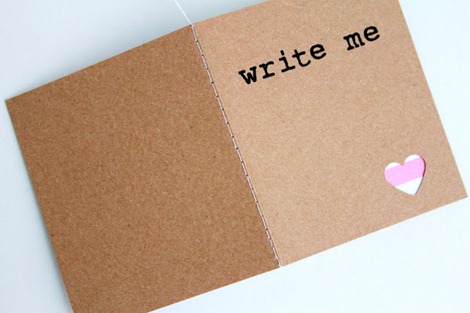 Use the mini clothespins to hold a pencil inside and keep the pages closed. Let your kids help you with the assembling process and they can be passed out as Valentines for school… without all the sugar!
Have conversation hearts inspired any of your Valentines Day crafts? Do tell!
Happy Heart Day! ♥
~Jaime
My name is Jaime from Raising up Rubies ♥ stay at home mama to 2 girls and wife to a handsome hubby

…my love is for all things crafty and i feel so blessed to have a super cute space to play & create in…
She's a super talented contributor to Everything Etsy! You can find out more about Jaime on her blog…Raising Up Rubies. Visit her Etsy Shop for cute stuff !
I'd love to hear about your Valentine's Day projects in the comments! Have you made gifts or cards?
~Kim
Here are a few more posts you might enjoy…