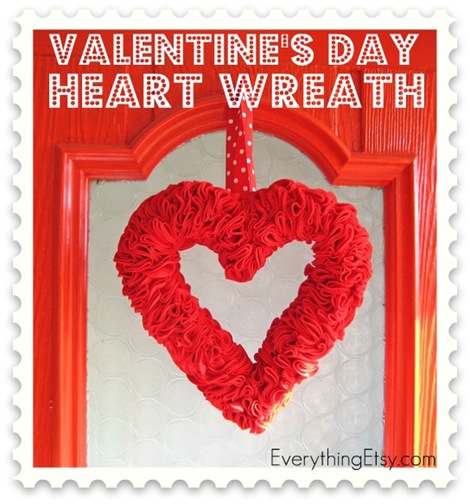 Valentine's day is such a fun time of year, but it can sneak up on you quick. This year I'm ready! I've decorated my door with this sweet felt heart wreath. You know I love felt and this turned out so nice that I'm sure I'll use it for years to come.
I thought I would share a quick tutorial on how to make a wreath of your own. It does take a little time, but it's super easy!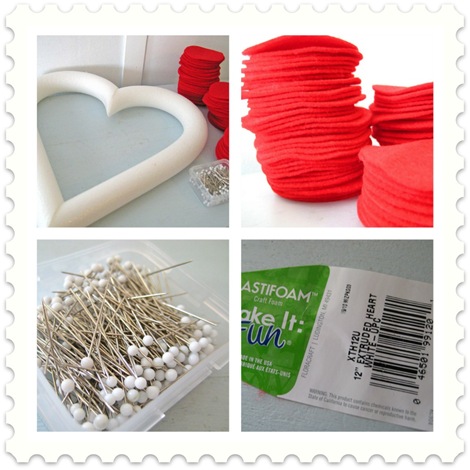 Here's what you need…
You'll need a 12" foam wreath, felt, glue, a bit of wide ribbon and LOTS of pins!
I cut 2" circles out of felt with my Big Shot scrapbook paper cutting tool. It doesn't work that well with felt, but it does fine with simple shapes.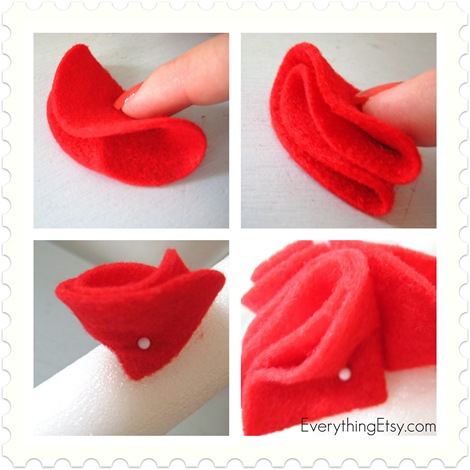 Here's all you need to know…
Fold a circle in half.
Fold it again…hard work, isn't it?
Pin it to the foam heart.
Continue pinning them right up against the last one.
I used over 100 circles but it will depend on how close together you pin them. It's such a quick project once you have all your materials gathered and ready to use.
I didn't add any circles to the back because the wreath felt a bit heavy and why do extra work you can't see. 🙂 I added a bit of glue and a couple pins to hold the ribbon in place. That's it!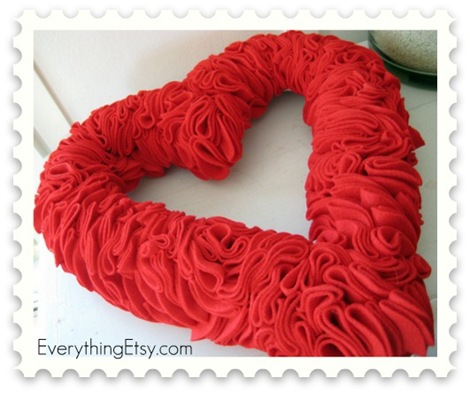 It really is that simple and I'm sure you could use the same ruffle technique to create lots of beautiful projects all year long! I'm a sucker for anything with ruffles…ha! An all white circle wreath would perfect for a winter.
Valentine's Day is a great holiday to use handmade decorations all over your home.
Have you made any wreaths? I'd love to hear about them!
~Kim
Looking for more Valentine's Day tutorials??? Check out this post with 101 Valentine's Day Ideas!