Etsy is full of talented folks creating jewelry that stands out from the crowd. I discover new styles all the time and I'm amazed at the original designs that are showcased on Etsy…Yay for handmade!
Let's have a little jewelry show of our own!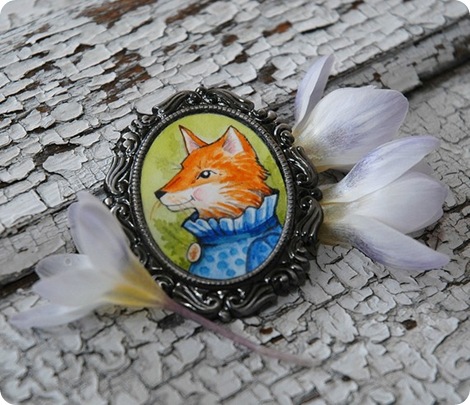 Crazy Fox Studio has this foxy original hand painted brooch…yes, HAND PAINTED people! Now that's talent!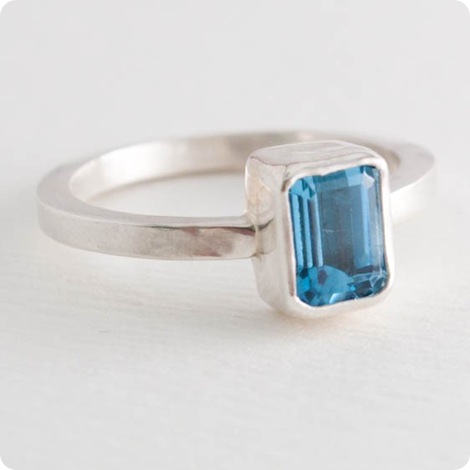 This amazing Topaz Ring is created by Rockos Jewelry. It sparkles and calls my name…ha!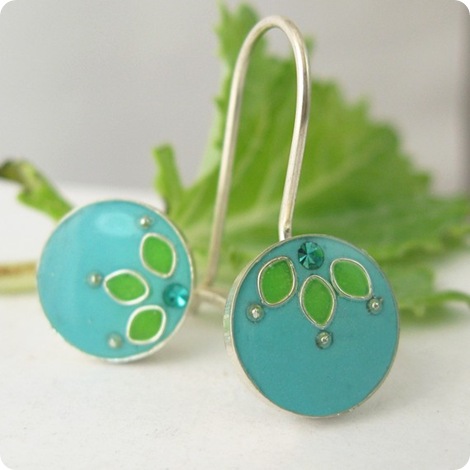 Sigalit Alcalai has beautiful earrings…I always have a new favorite when I visit this shop!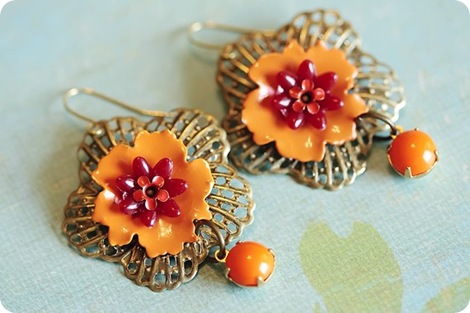 The Velvet Heart has lovely earrings that are sure to add just the right touch to your new summer outfit. What? You don't have a new outfit? Well, these are a good excuse to go shopping.
Copper Dream Bracelet from Dragonfly Dreamers…love it!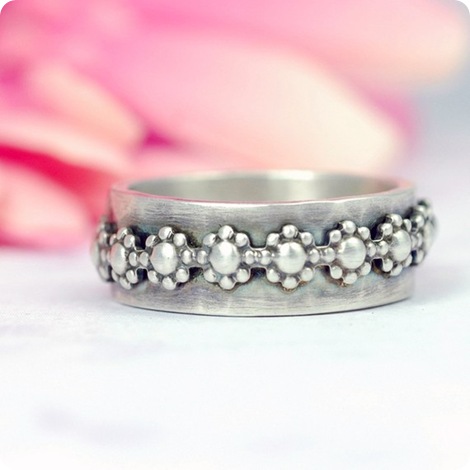 A Sterling Silver Daisy Chain Ring from The Bead Girl…I want it!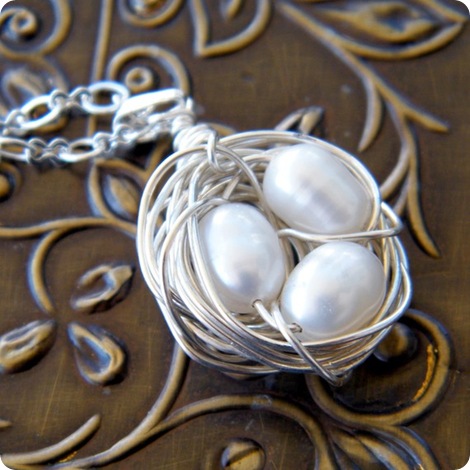 Check out this Bird's Nest Wire Wrapped Necklace from Eyestigmatic…it would make a fantastic gift!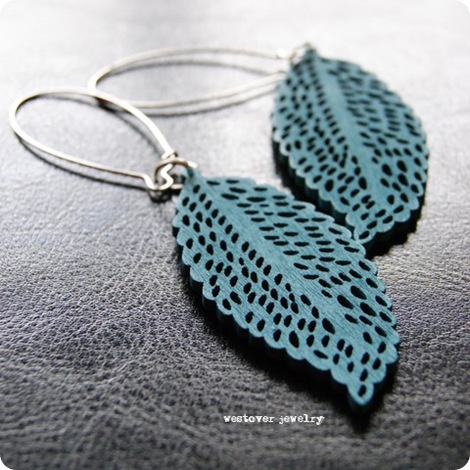 Westover Designs creates handmade jewelry that gets attention…these earrings are a compliment magnet!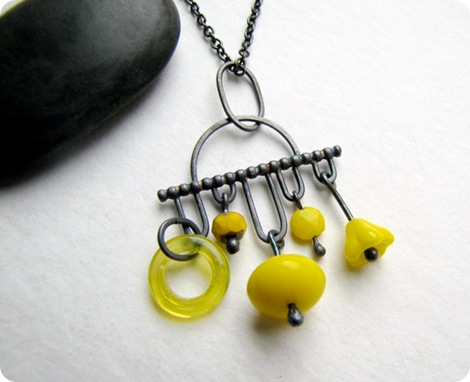 Silent Goddess designed this colorful necklace that's on my list for sure…it's perfect for Summer!!!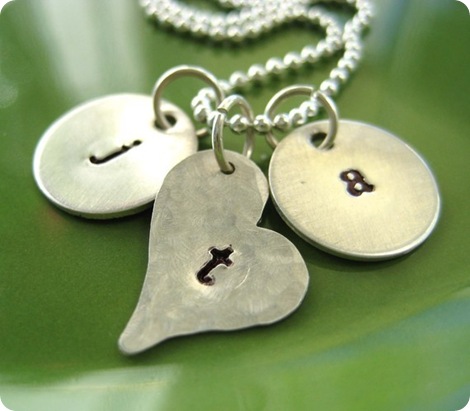 My favorite Family Hand Stamped Necklace from Flashy Fish…one of my Etsy shops.
All of the jewelry in this post was found from links on our Facebook page, the Everything Etsy Directory and from our blog sponsors. Thanks for being part of our Everything Etsy community. We'll do it again soon!
Etsy Jewelry Rocks! Do you have a favorite?
~Kim