Do you sew?
If you do, you'll want to move into this room the moment you see it!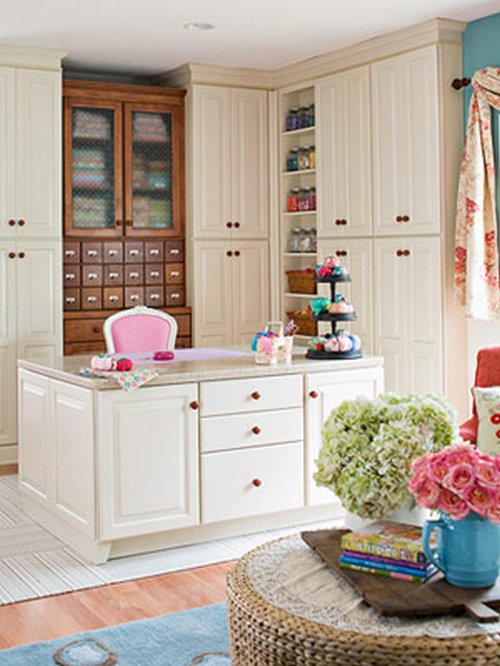 This is one of those fabulous sewing areas where everything has a special place to be stored away. It's all out of site and easily found. This sewing room is more of a "sewing nook" in the corner of a beautiful room.
Just take a moment to notice all the cabinets, drawers, and shelves LOADED with wonderful supplies. It would be so much fun to rent this house for a week, don't ya think?
Here's the other side of this dream room…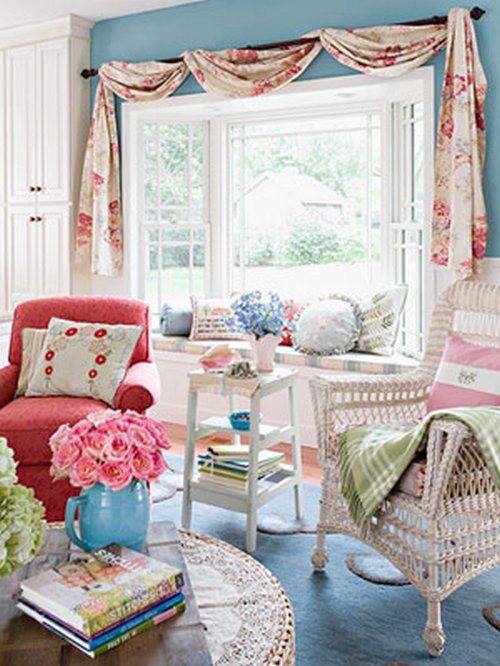 Wow! Isn't that fantastic? I love the idea of having this room for visiting with everyone while you're sewing, or just reading a magazine while waiting for inspiration to strike. You can't beat that!
Details are everywhere…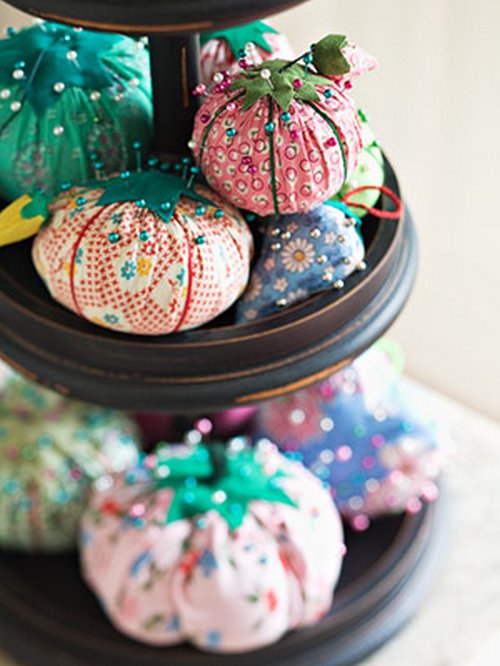 This collection of vintage pincushions is pretty and practical at the same time. I need one of these cake pedestals!
Here's something I haven't seen before…
Fabric rolled up and placed in a shadow box is new to me! You can change it with the season while storing some of your fabric is a creative way.
I always like stare at my newest collection of fabric for awhile before cutting it. I leave it sitting out on my desk looking pretty. Am I the only one that does this? Just curious.
I can't seem to get enough of sewing and crafting supplies! I'm always looking for fun ways to display or organize them so they don't take over the house.
Feel free to share any tips or tricks you might use to keep things under control. Is it even possible?
~Kim
If you love organization ideas… you should see this beautiful list of DIY ideas: