Welcome to this week's I Made It Blog Party!
Bring anything you've made and link your blog post about it to the party! We've had great home decor projects, jewelry, quilts, dresses, wallet tutorials and so much more!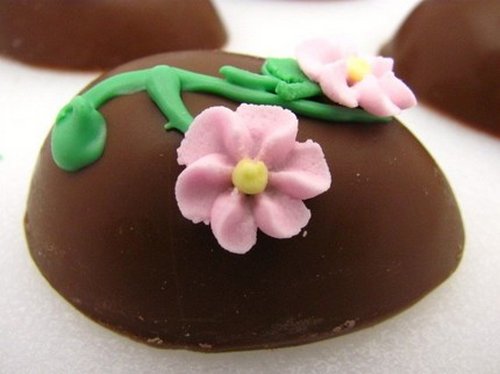 Let me start off by introducing you to Calabasas, the candy company that makes these beautiful chocolate eggs. You know you want some!
Calabasas is the sweetest candy company around, and they're giving one Everything Etsy reader over $25 of beautiful handmade candy!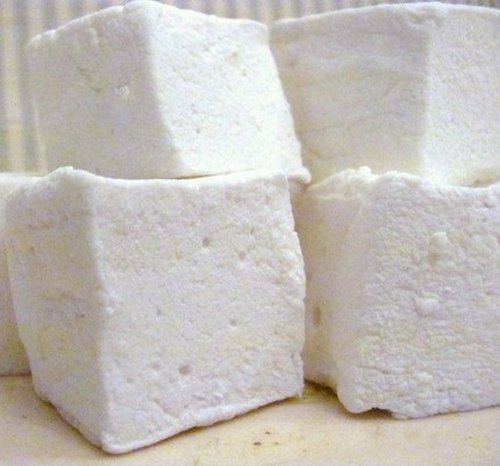 The lucky winner will get these Madagascar vanilla marshmallows!
Have you ever tried handmade marshmallows? They are absolutely divine!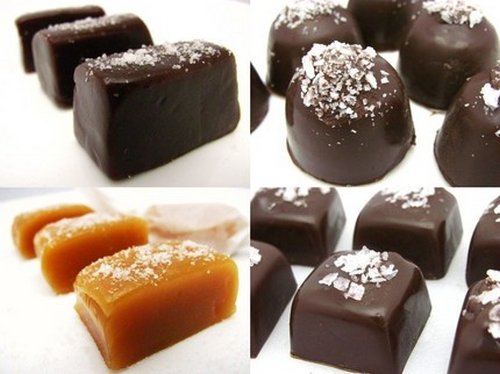 The winner will also get to try this amazing sampler box full of yummy goodness! We're talkin' truffles, caramels, and so much more! It has over a dozen handmade candies to hide for yourself share with your family and friends.
You'll need to read all about these fine chocolate and caramels while your visiting their shop. They're made with the finest ingredients!
Ways To Win The Giveaway
If you don't have a post to link this week, you can still enter the giveaway!
Visit Calabasas Candy Co. and tell us your favorite item. – 1 entry
Join the blog party with your post – 1 entry
Leave a sweet comment of some sort – 1 entry
Tweet this, post it on facebook, subscribe to our blog or new facebook fan page – 1 entry each
Just leave a separate comment for each form of entry! This giveaway ends March 28th.
Here's How It Works
When you link to the McLinky thing below, you must link to a blog post that shows off anything that you made! As long as it fits the title "I Made It!"
A Couple Of Important Points
Link directly to your post, not your Etsy shop or your blog home page.
Make sure you mention I Made It! at Everything Etsy and link back to this post.
You can choose to use the button below which is already linked right to this post.
Don't miss out on what everyone else made! Just follow the links!
We made a more detailed instruction sheet right here.
We don't want to feel bad and delete your post, but we can't contact everyone to explain the instructions. Please read the instructions if you're not sure how to join a blog party. We had to delete several last week, and it's not the easiest thing to do.

Now let's see what everyone has been working on this week! You are all so inspiring with your creative projects!
Thanks for making this party so much fun!
~Kim
This giveaway is closed. Thanks for joining us! The lucky winner is The Cottage Homestead!