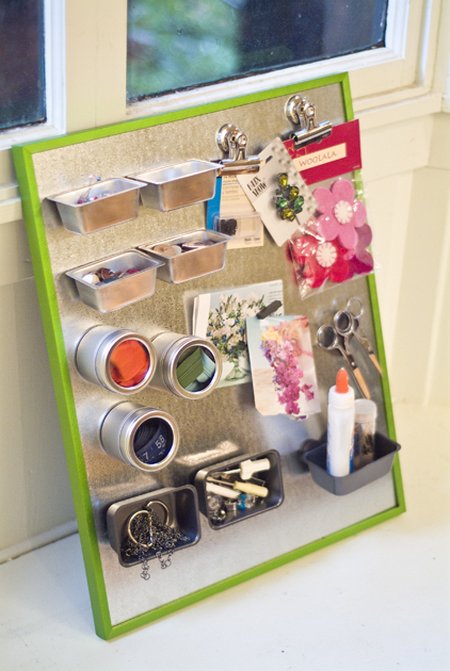 This is a great idea for any room of the house, but it might be just what you need for all those little embellishments and stuff. I know I have quite a collection of tiny treasures.
I love when you can customize something to make it work perfectly in your home. Head over to Craft and you'll find a wonderful tutorial on this magnetic organizer.
It's a quick and easy way to get ORGANIZED!!
~Kim
If you love organization ideas… you should see this beautiful list of DIY ideas: