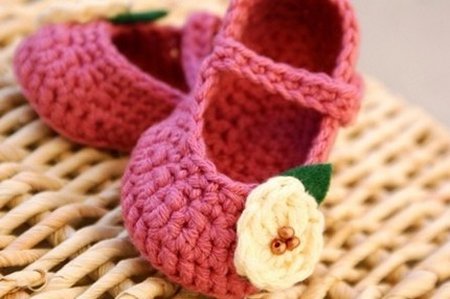 Oh my goodness! These are the cutest little shoes I've ever seen!
This is a darling pair of "Olivia" Mary Jane Crochet Baby shoes from Curly Birdie. They are hand crochet in a cotton blend yarn with one pretty flower attached to make them simply beautiful!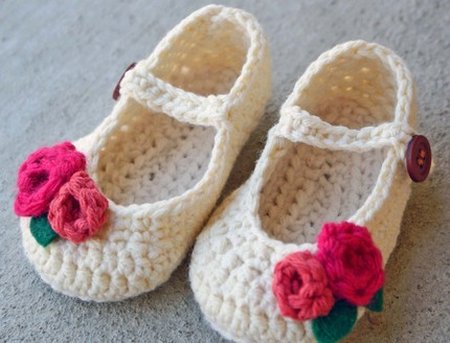 Maria is so talented! Don't you think these shoes would make a stunning baby shower gift? They can be made in different sizes and colors.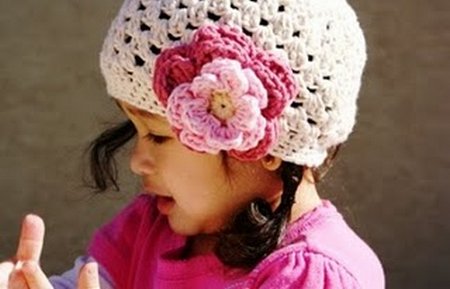 Yes, you can even find this beautiful hat at Curly Birdie. Love it!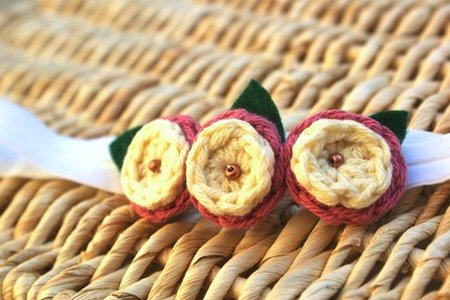 This is a headband that can be made to match you little one's pretty little shoes. We all know girls are born with a desire to wear matching accessories!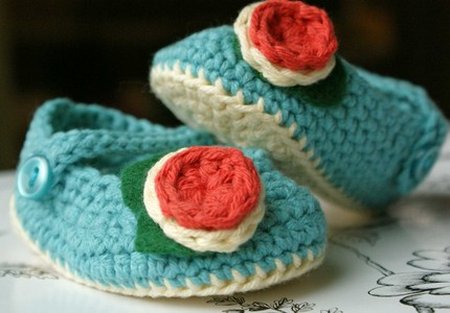 Since we are talking about organizing our supplies all month, I asked Maria how she managed to keep all her yarn organized.
She loves to use clear storage boxes to organize her yarn. They work great for her because she can see exactly what's in them.
You might enjoy reading her blog…Curly Birdie.
Maria has been sweet enough to offer one Everything Etsy reader a pair of shoes of their choice from Curly Birdie. That's sure to be a hard decision!
Here's how you can enter to win…
Visit Curly Birdie and tell me which item you love the most!
Leave a comment if you are an Everything Etsy subscriber.
Leave a comment if you spread the word by Twitter or Facebook.
Follow Maria's blog…Curly Birdie, and leave me another comment.
That will give you up to 5 chances to win. Just make sure to leave separate comments. Good luck!
This giveaway has ended…thanks for all your wonderful comments. The winner is Grace…congratulations!
This giveaway end January 21st.
~Kim