Brighten up with this beautiful bracelet that's on SALE!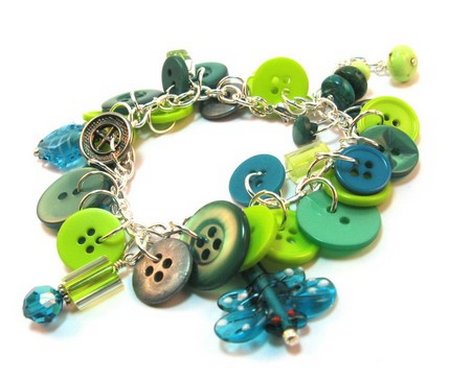 Jane's heart has the handmade bracelet on sale for $18.00 with FREE SHIPPING! It's loaded with old and new buttons, a cute dragonfly, a lampwork fish bead, and pretty charms and crystals.
She is having a big sale, so head on over there as fast as you can!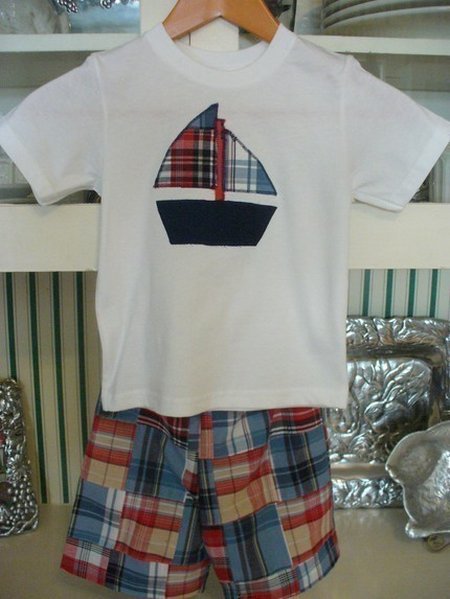 Georgikids is having a summer clearance with a HALF OFF SALE! Isn't this a cute little outfit…love it! This set is $13.00! Now that's a bargain!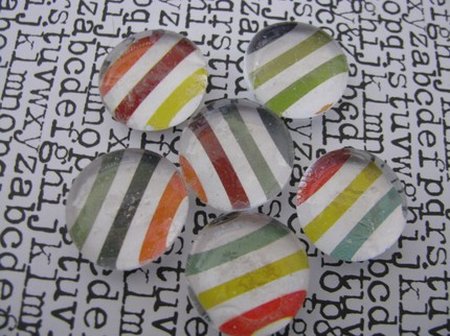 Shana's Shop has these 6 small glass magnets on sale for only $4.00! What a fun way to add a little color to your kitchen or office.
Just type "Sale" in the search box and you are on your way to finding some great summer deals! And if you have a shop, don't forget to add "Sale" to your listing so people can find your specials easier.
If you are having a sale in your shop, just leave a link in the comments. Shopping sales is a hobby of mine. 🙂