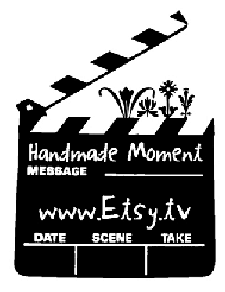 Etsy is looking for promotional videos for their Etsy Handmade Moments contest. Here's your chance to show off how creative you are and win CASH!
For the next few month they will be accepting 15-30 second videos promoting Etsy and the handmade movement.
The winning videos (10 of them) will receive a total of $10,000, and they'll use the videos.
Visit Etsy for all the details! That ought to keep you busy this weekend.