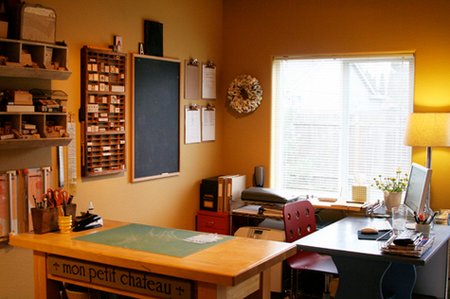 Don't you love taking a peek inside other people's craft studios? I sure do! I found Ali Edwards the other day, and I had to share what she did with a spare bedroom. What a beautiful space to sit and create!
If you need a large chalkboard, check out my Etsy shop…Pink Palm Studio.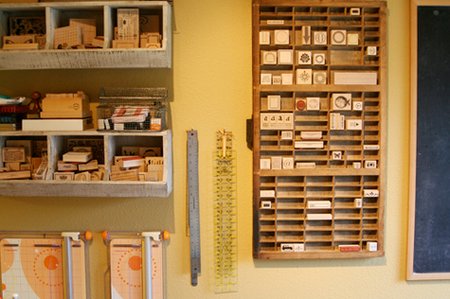 She has these great bucket style wood units and an old type drawer from an antique store to hold her stamps. It looks great, don't you think?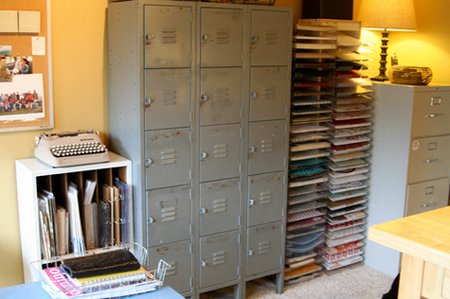 Oh, and what about these old lockers…love it!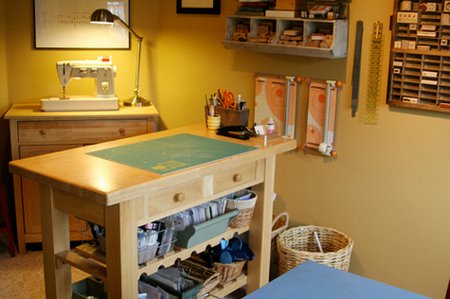 This is a kitchen island that is the perfect height for standing while you work. You really need to stop by Ali Edwards for yourself and see all the details. Have some coffee or tea ready, and a comfortable chair because you are going to need it. I could spend hours browsing around her blog!