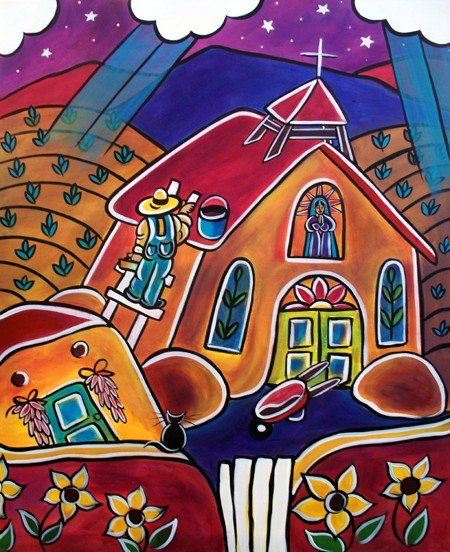 Inspirational art is easy to find on Etsy. Isn't this painting beautiful? It's an original by Jan Oliver!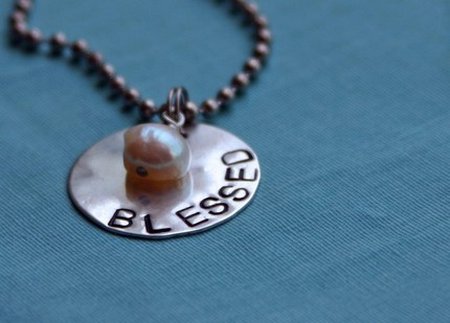 Pampering Beki has hand stamped jewelry. Sterling silver and a freshwater peal with a wonderful message.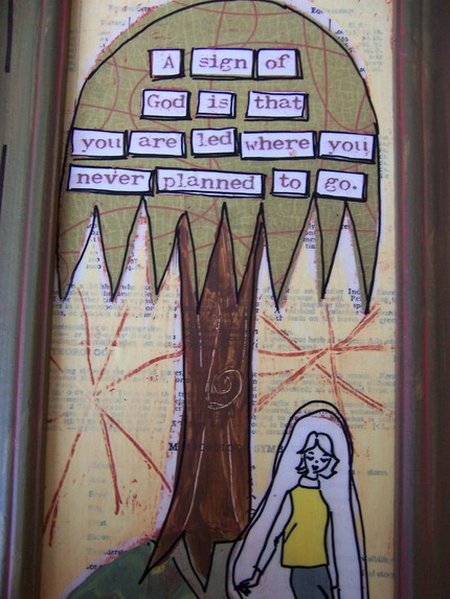 This one of a kind piece is a mixed media original by Paper Prayers. Their Etsy shop is full of inspirations art!
Have fun looking around! And enjoy the rest of your beautiful weekend!
I hope you'll come back tomorrow for a fun giveaway!