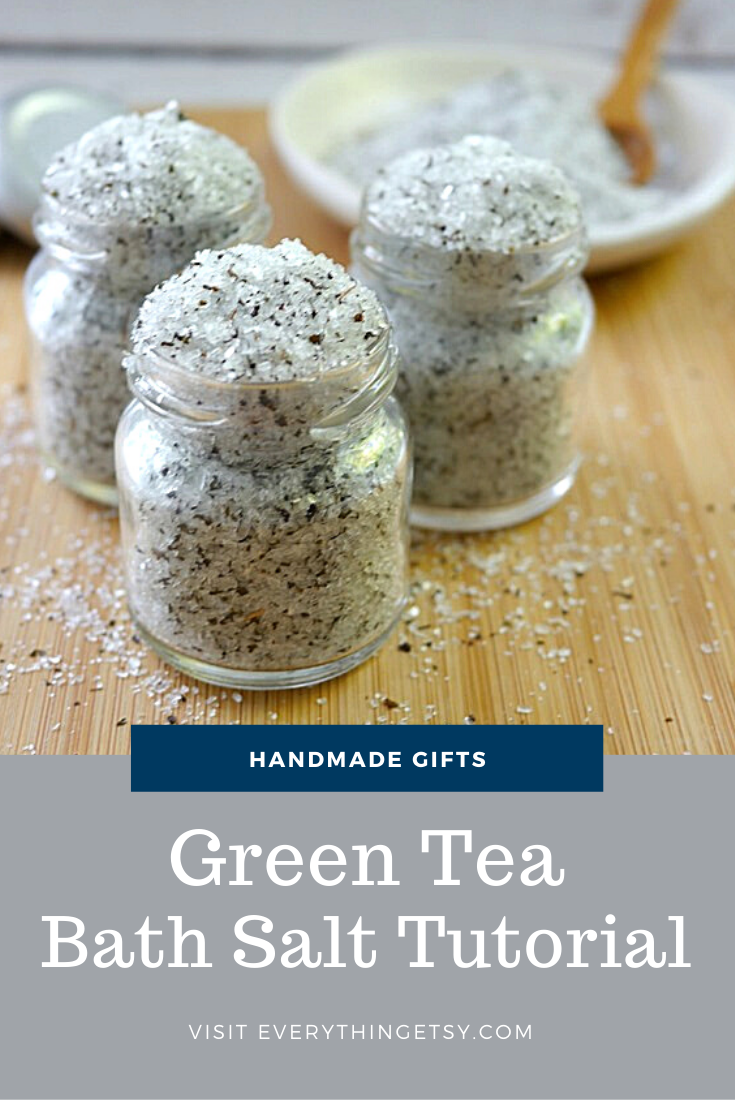 This Green Tea Bath Salt smells amazing! It's a simple DIY project that's great for Mother's Day, a friend's birthday or a sweet wedding favors.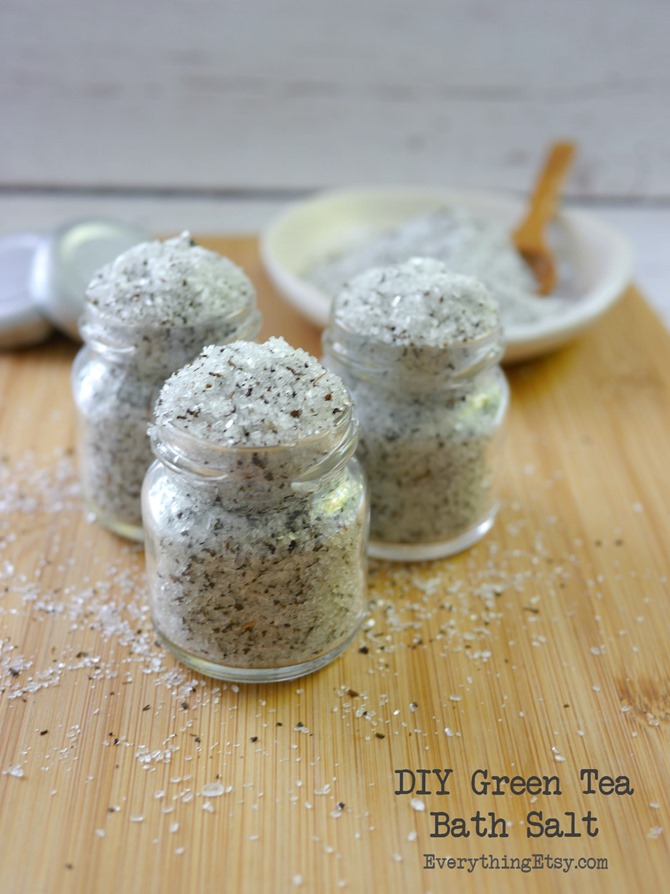 There are so many benefits of each ingredient!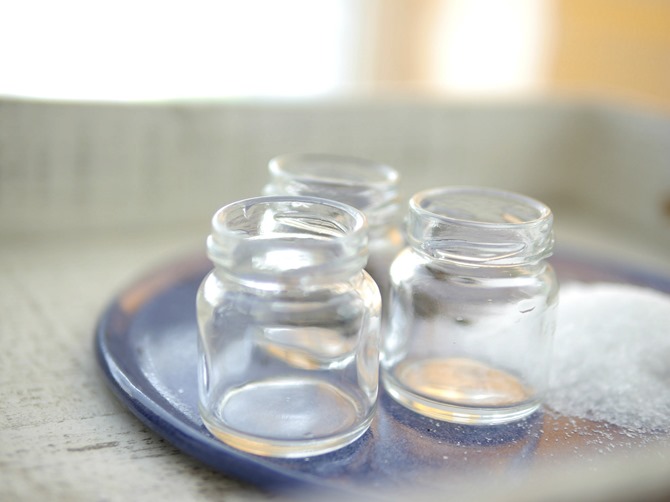 I started with some recycled little jelly jars. They're just big enough and oh so cute!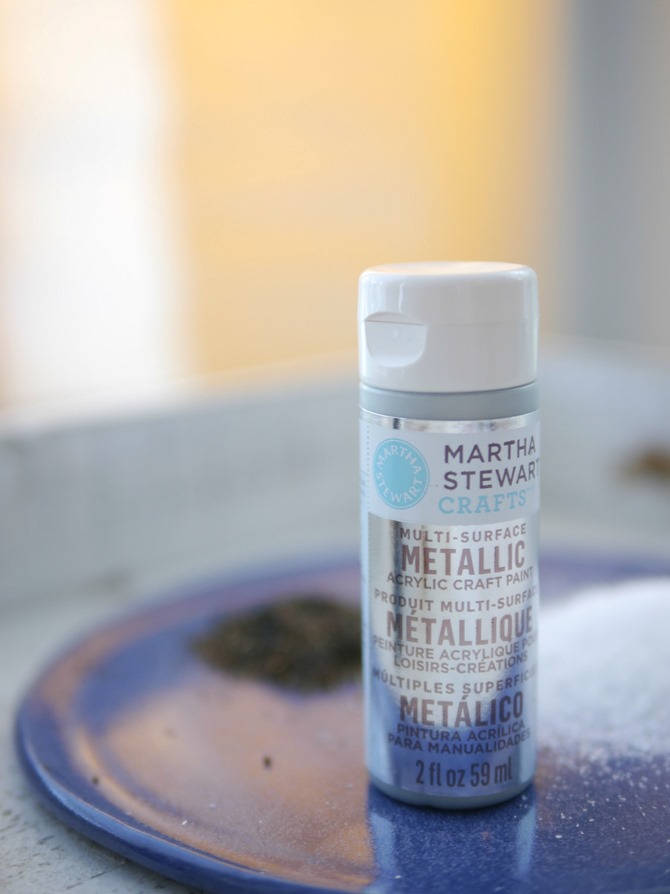 I used this beautiful metallic paint for the jar lids.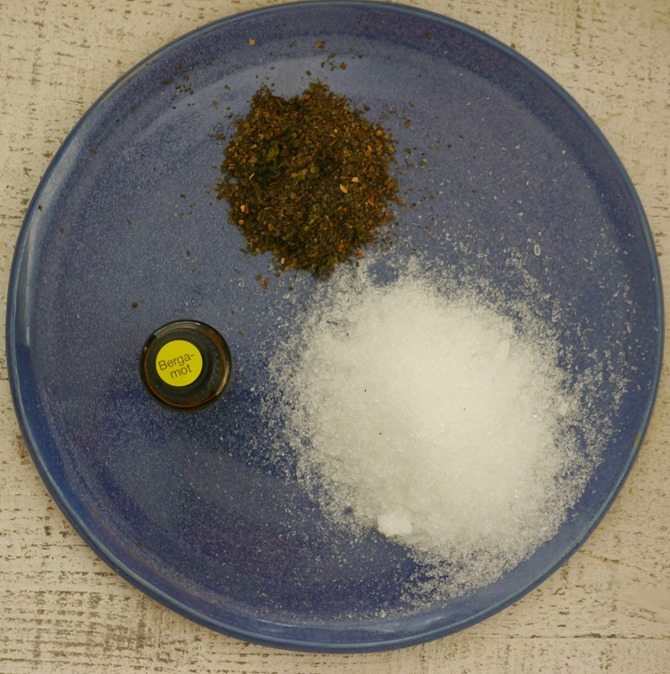 Supplies –
I only use doTERRA Essential Oils! If you have any questions at all about buying doTERRA Essential Oils wholesale read this post for more information.
I've included Amazon links above to let you know exactly what I used. I have Amazon Prime so I order craft supplies all the time…love it!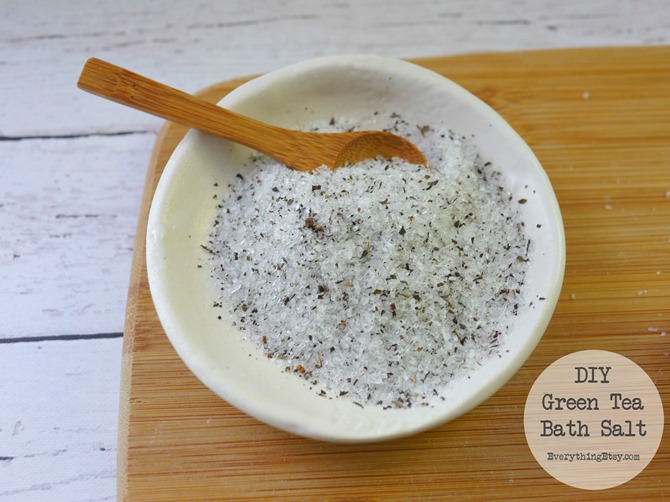 For each cup of Epsom Salt add 2 Green Tea bags worth of tea. Mix well. Then add 6-8 drops of doTERRA Bergamot Essential Oil and mix it all together.
Breathe in all that amazing smell! It even looks beautiful!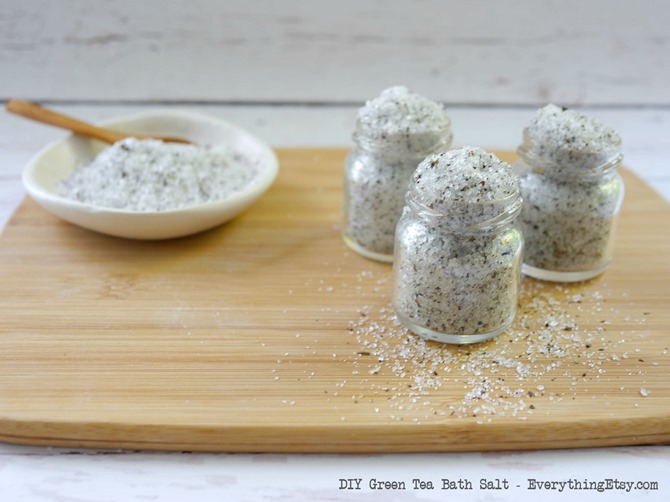 Pile as much as you can in each jar. Make a bunch and spread the relaxation!
A little about Bergamot Essential Oil…
Calming and soothing aroma

Frequently used in massage therapy for its calming benefits

Diffuse for a sense of self-confidence
A little about uses for Epsom Salt…
It helps with arthritis pain and swelling
Soothes bruises and sprains
Eases sunburn pain and redness
Helps with tired or swollen feet
A little about Green Tea…
Green Tea is an antioxidant
It aids in relaxing muscles
It can calm rashes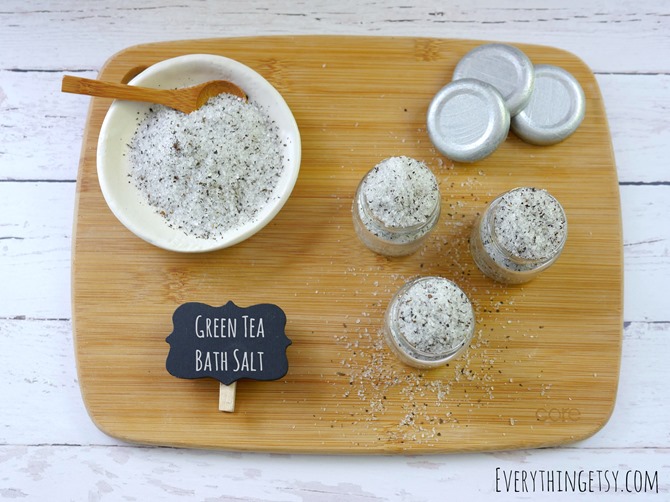 There you have it…an easy DIY gift idea. Don't forget to save a jar for yourself.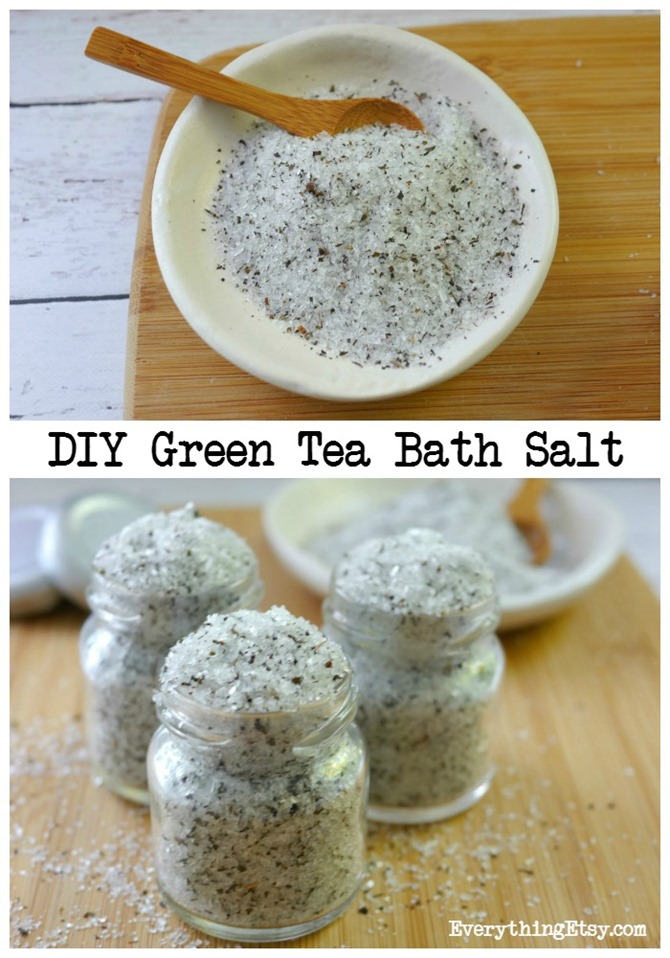 Looking for more DIY Essential Oil Gifts? You'll love this list of tutorials…DIY Essential Oil Gifts to Make Now!
Enjoy it!
~Kim

Interested in learning more about essential oils? I can help! I've used them daily for the past few years, and I love them! Check out this post for more information…How Can I Start Buying doTERRA Essential Oils Wholesale or email me at Kim@EverythingEtsy.com!