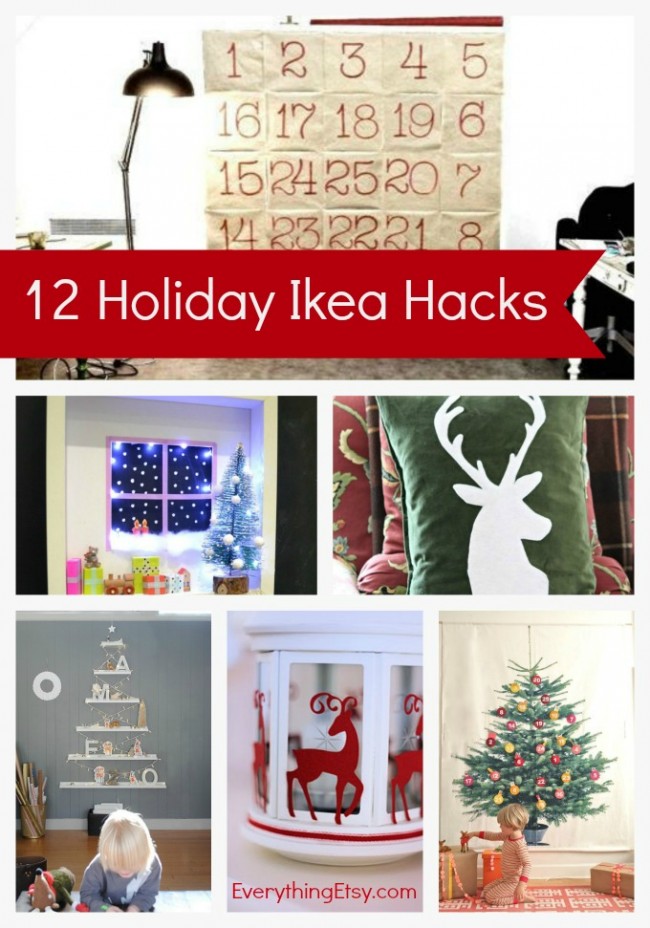 On the 12th day of Christmas my true love gave to me…an awesome ikea hack! It could happen!
Create a season of joy without spending a ton with these 12 Ikea Hacks just for the holidays.
Make an extra special advent calendar, kick up a few pillows to make your living room more festive, or light up the room with a custom lantern made just for Christmas.
Holiday Ikea Hacks are hot! Our 101 Ikeas Hacks post was so popular, I'm sure you'll enjoy a few more ideas like these…
I seriously can't get enough of these fun Ikea hacks! Thanks so much for all of you that shared my previous Ikea Hacks posts…you are the best bloggy friends ever!
Do you have a favorite? I can't get my mind off of the neat advent tree ideas…love them!
Have a fabulous holiday season!
~Kim