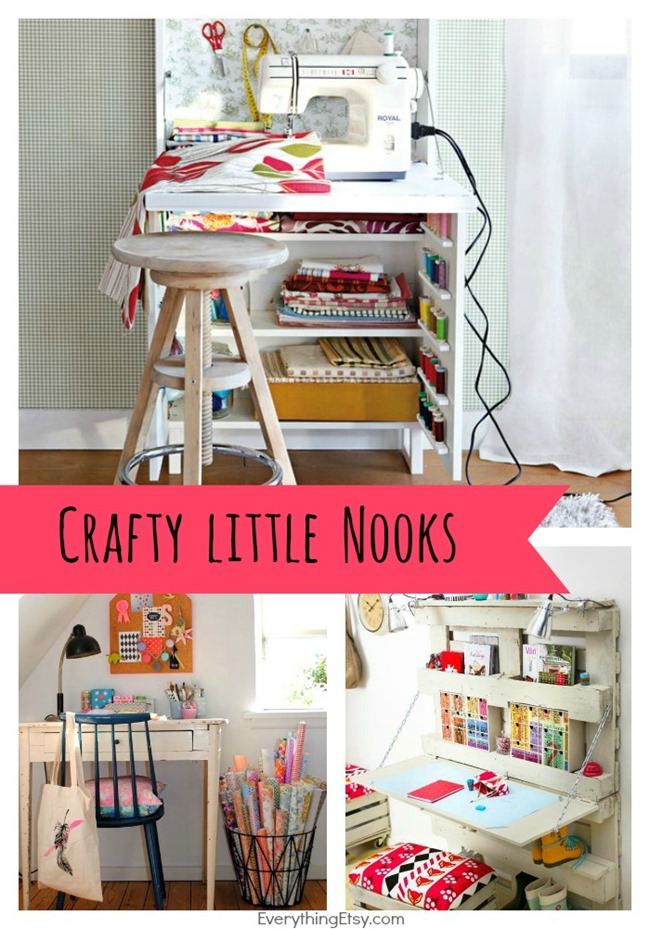 Sometimes a crafty little nook is just what you need! Fill a corner of a room, create a compact creative desk, or make a special spot to sew without taking up the whole room.
I love these inspiring spaces and I'm sure you'll get an idea or two from them. Every creative girl needs a little space of her own!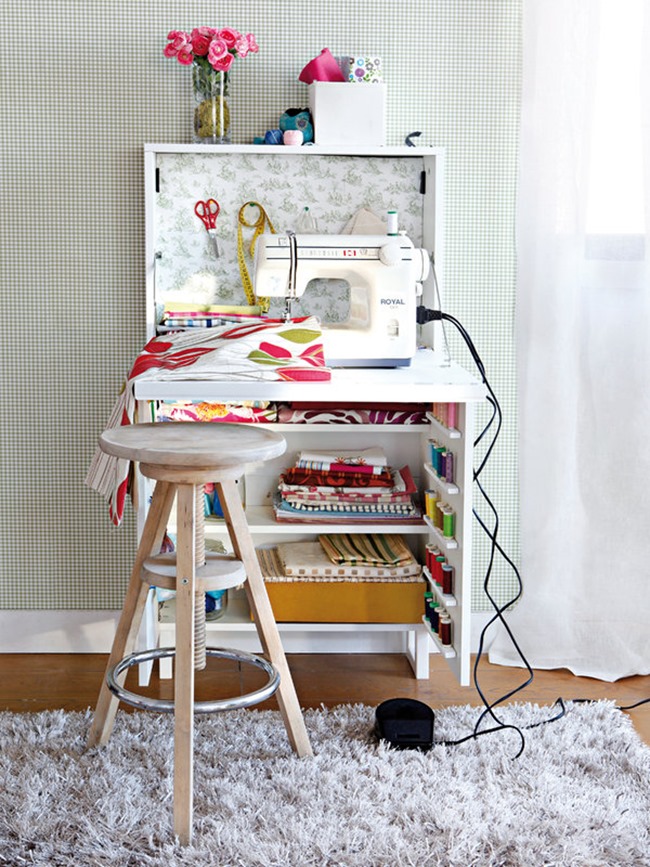 Turn a little wet bar into a crafty space of your own…beautiful!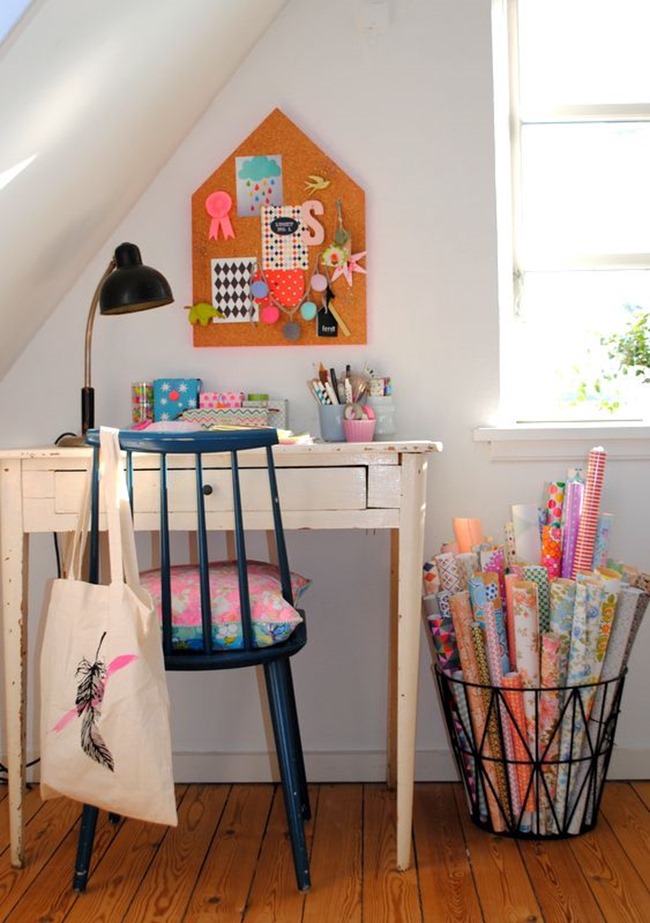 A simple creative nook like this could be just what you need. I love the paper rolled up!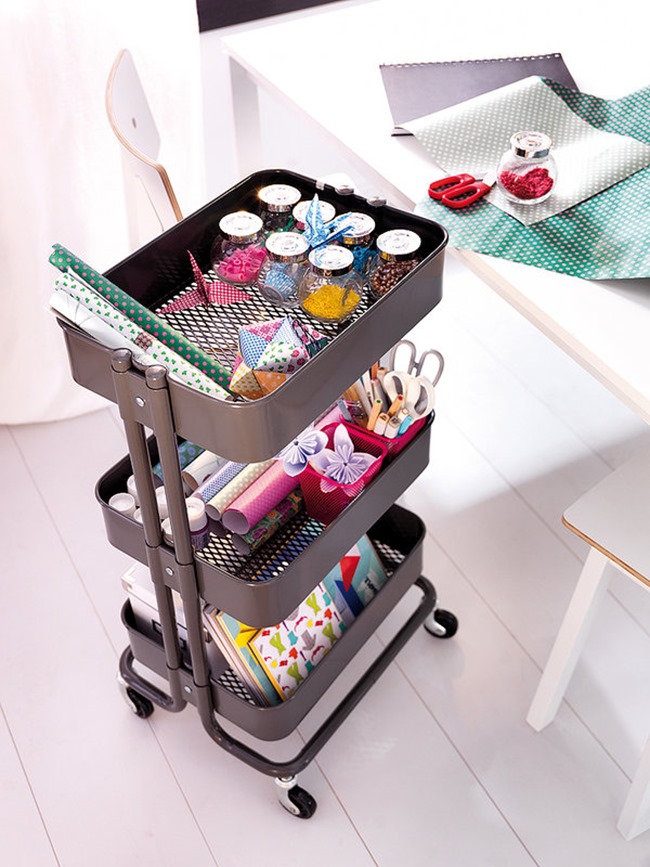 There's always room for a little rolling craft station like this one!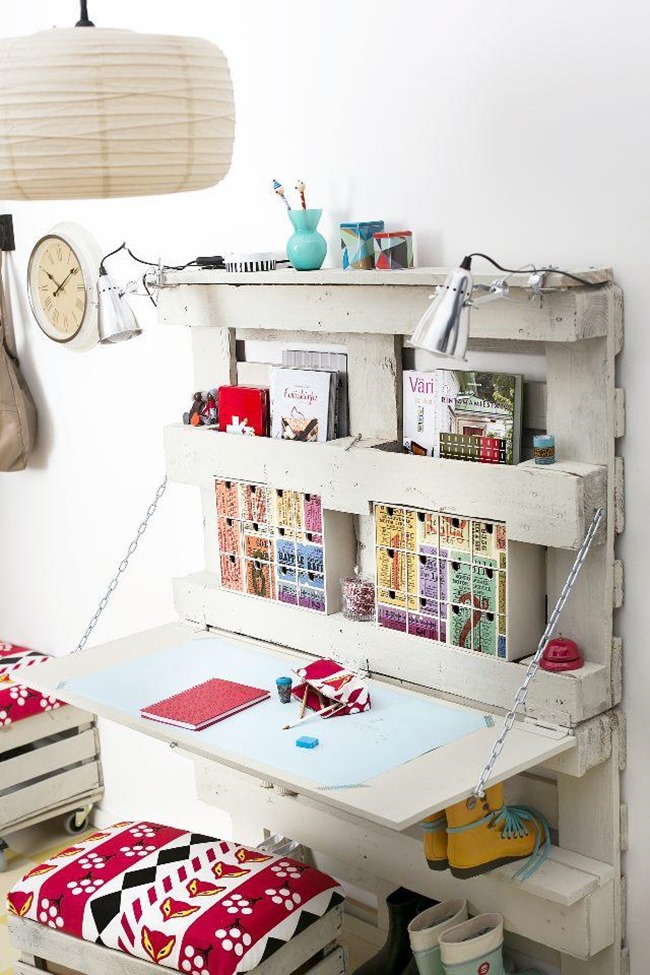 This little creative spot is made out of pallets! Can you believe that?!
Which one would you love to have in your home?
Looking for more crafty space ideas?? Check out these inspiring craft rooms!
~Kim