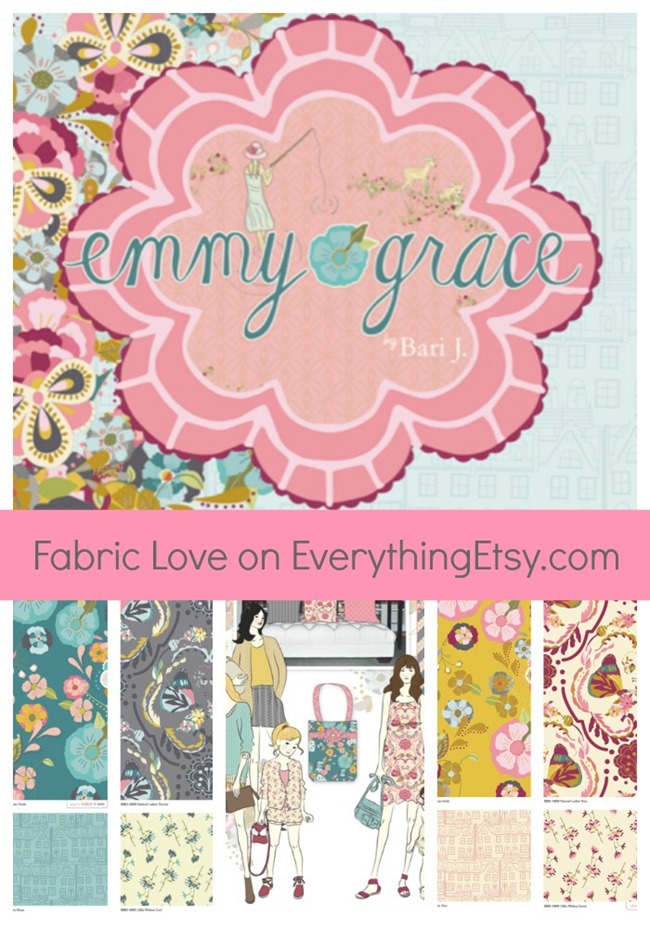 Beautiful designer fabric can really make a difference in a sewing project! I know many of you are constantly buying the latest fabric for your Etsy shop creations or one of our simple sewing tutorials. Well, this should make it easier for you to find the perfect fabric without a trip to the store.
I'll be featuring fabric I love on a regular basis, and I'm starting it off with one of my favorite fabric designers…Bari J.

Bari always uses cheerful colors and fun patterns that look amazing mixed together in quilts, bags or clothing.
Here's a peek at Emmy Grace…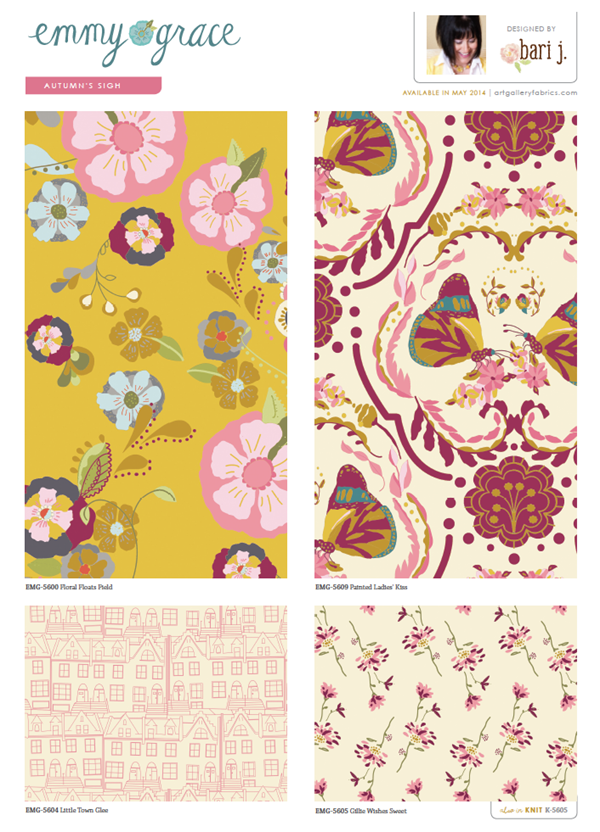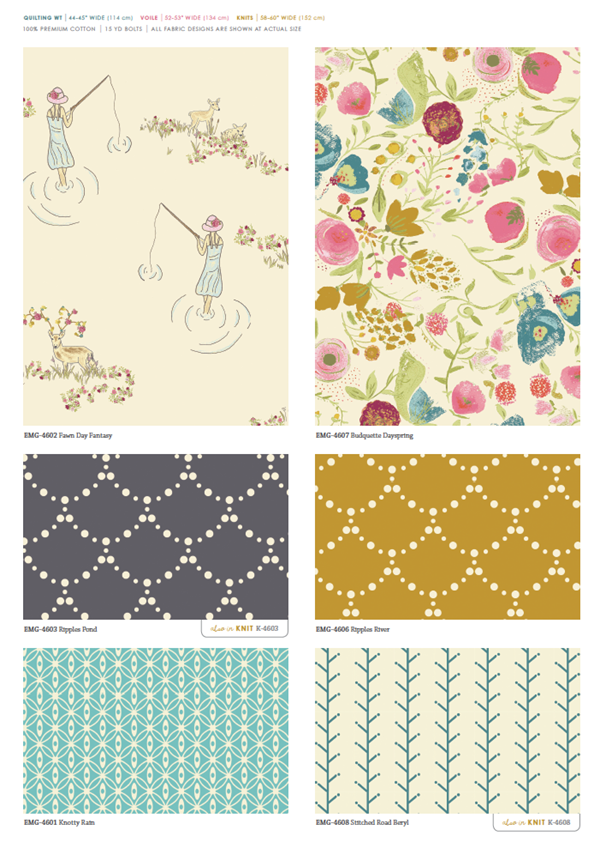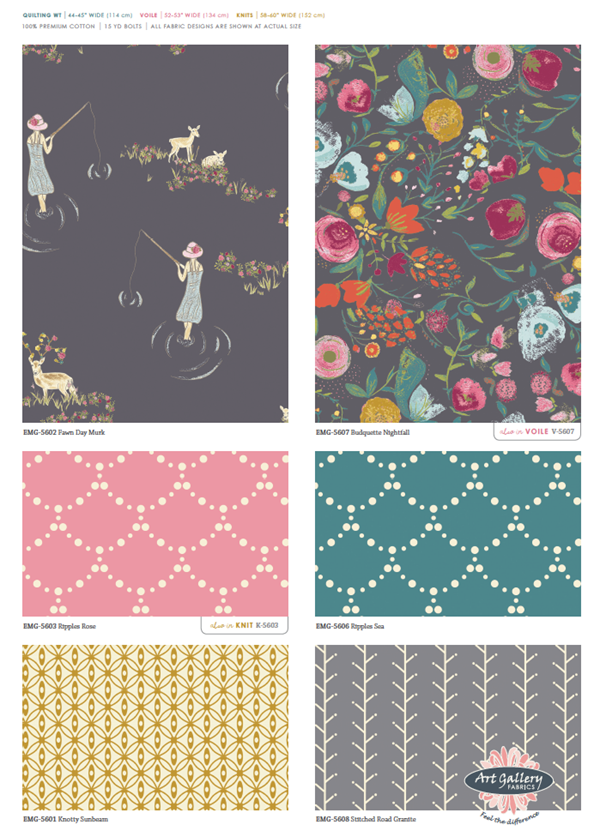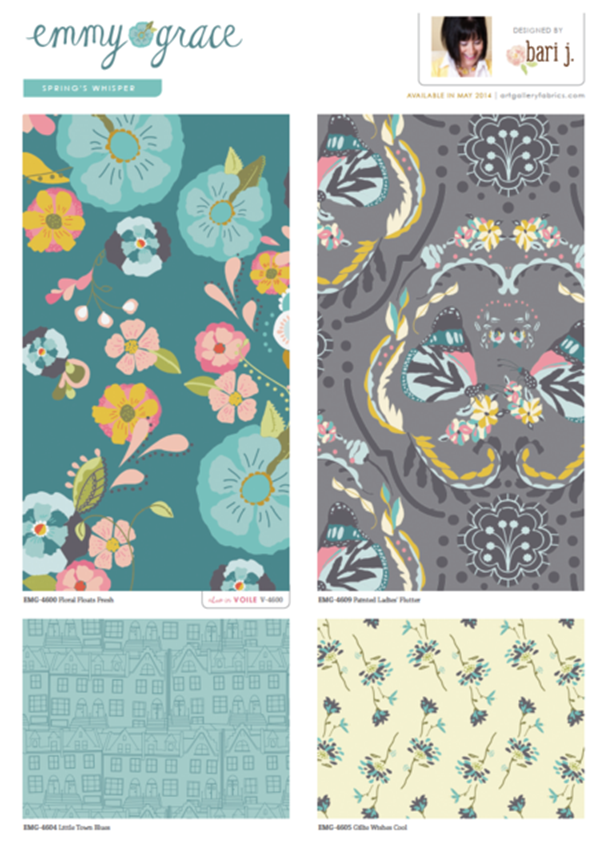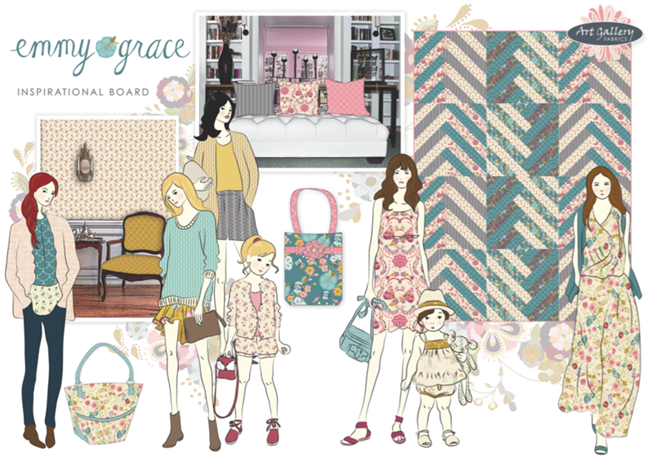 Visit Bari's Blog for loads of inspiration with this latest line of fabric. It's beautiful!
Art Gallery Fabrics has information on where you can find this fabric near you or online.
What's your next project that includes pretty fabric? I'm sewing curtains for our vintage camper tonight. It should make a huge difference in just a couple hours! Fabric can do so much!
~Kim