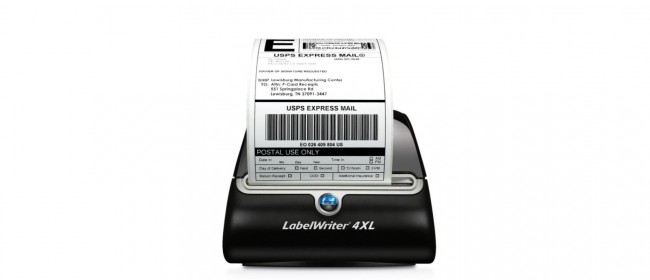 If you've been thinking of taking the plunge and purchasing a dedicated label printer for your Etsy business, now would be a good time.
Endicia is having a sale from now until the end of March.
Click Here to get a free roll of labels and $20.00 off the LabelWriter 4XL shown above. (We checked this and the $20 discount is taken when you go to checkout)
We recently started using the LabelWriter 4XL and it has been a wonderful step in the right direction for our shipping process. Tim wrote a post and did a video on Etsypreneur.com if you'd like to see the printer in action.
Happy Shipping!
~ Kim